Project Report

| Mar 23, 2020
Water and land - for Auroville and bioregion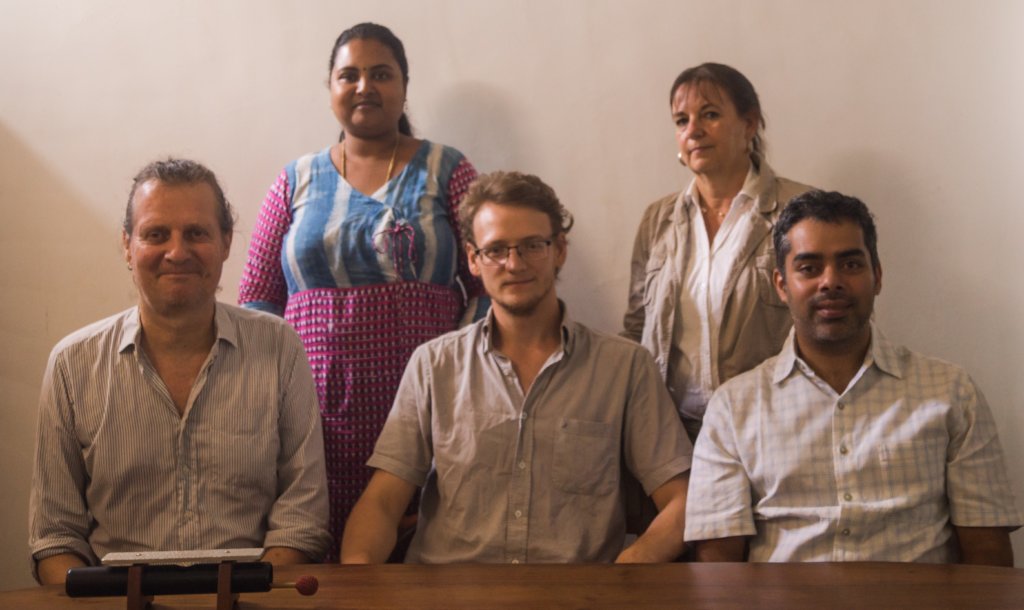 Greetings from Auroville Funding,
We are in an exciting moment , as a great team of 5 professionals (see the photo) has come together in past months, and now we comprise expertise in townplanning, project development, law, editing, grant writing, and networking. Our team is potent, and our cooperation with those setting up projects to further develop Auroville`s land regeneration is advancing well.
Lets have a look at land and water: For us fundraisers, land purchase priorities certainly relate to water security for the bioregion. Auroville needs to think and plan as a community for water security for the bioregion for next summer, but also for the years ahead.
Aurovilles water expertise is shared widely in the Auroville community. Aurovilles expertise in documenting the water situation in Auroville has been recognised recently by outside agencies. Several Aurovilian experts are involved in water conservation projects in Tamil Nadu already.
The landboard and Aurovilians working with the bioregion and water conservation have a good grasp of ground realities, and prioritised land purchases to gain water security for all of us. Water has no borders!
The urgency is for funding for land purchase as this is a major element for the strategy to take effect in the coming months.
I do hope we can count on your continued support, for a further harmonious flourishing of Auroville with its bioregion.
Learn about our work, and promote it! With the input of Peter, an experienced editor, our fundraising booklet is now finalised! You find it attached as a softcopy.
I believe you will thoroughly enjoy it!
Sigrid, for the Funding Auroville Team
Attachments: