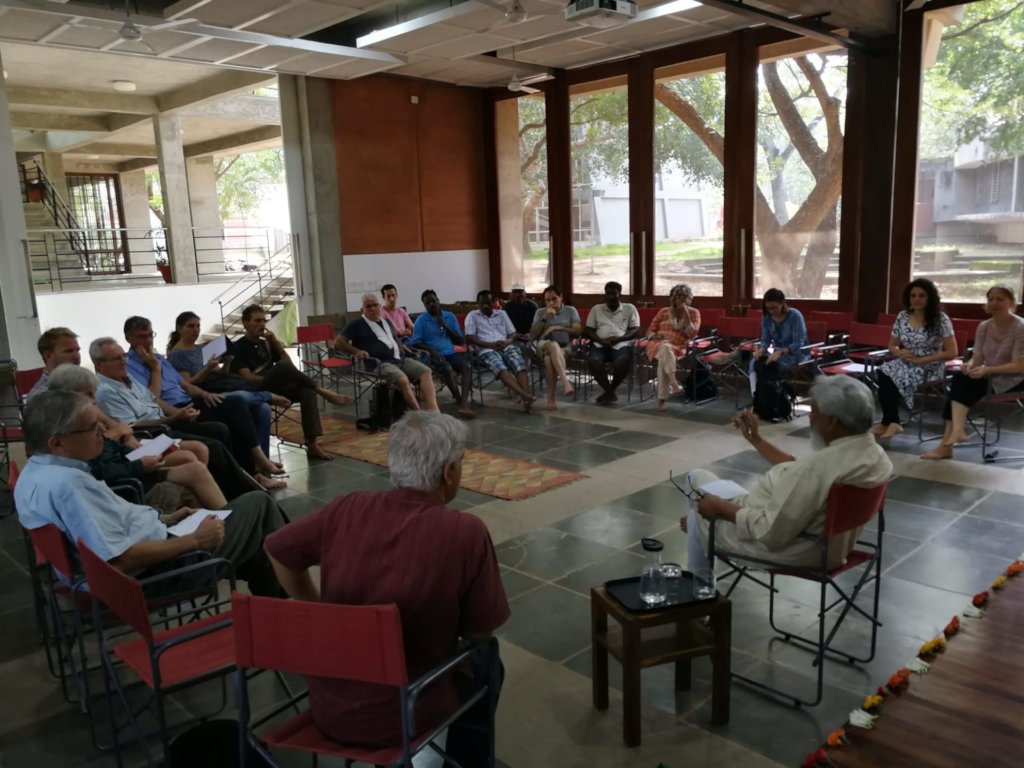 Its the time of year when the Auroville community is brimming with energy, visitors from all over the world come to experience a unique collective approach,a different way of living:
We were graced by the visit of the president of India, Ram Nath Kovind in December.
Another famous visitor is "Indias Waterman" Dr. Rajendra Singh, who came for 2 days and visited the water conservation projects and interacted with Aurovilles water experts, youthlink and public. (See photos)
During winter, Auroville becomes a vibrant campus showcasing a holistic ecological approach: 50 years of organic farming, afforestation work radiating out to Southern India and beyond, water conservation and solar energy projects, waste reduction education, upcycling, EM based cleaning agents and water regeneration products, soil regeneration etc etc...
So many aspects of regenerative work can be experienced, studied and practiced right here and now:
Courses in Permaculture are offered at Solitude Farm and Joy of Impermance Community, The Comm4Unity 1 months course was offered by Youthlink (connected to GEN, Global Eco Village Network). A 6 months horticulture course organised by Botanical Garden is well under way, and a 2nd edition planned.
People visiting experience the forest and farms on Sundays green walks, can join trainings in tree house construction by a group of young Aurovillian professionals, or simply enjoy deliciously prepared organic food in one of the farm restaurants, or "made in Auroville" organic Icecreams and Chocolates.
An amazing wealth of ecological expertise and application of the regenerative approach is happening here all at once.
However, we very urgently needs to secure, to consolidate the land, the base for this unique campus:
Today over 60 % of Auroville´s greenbelt land still needs to be purchased!
Auroville, and its 48 outreach projects, work on a holistic solution for all - the 100 000 people in the bioregion are part and parcel of all our steps. In 50 years we have grown together. Only by securing water and land can we safeguard Auroville`s and the bioregions florishing development.
Please donate for land purchase for Auroville!
A unique collective attempt to trace the future for humanity.