We are sure that many of you were very excited to follow the soccer world cup that was held in South Africa. It didn't perturb Daktari's work as we are too far from the places where the events took places and no children missed the Daktari Bush School programme. Every Wednesday, the Daktari children are invited by our neighbouring game lodge, Makalali, where the children are taken on a tour. The local staff, organising this tour, are taking the children in each department of the lodge where they can see what a lodge is and what job opportunity they can get in a private game reserve. This is to encourage them to protect the environment and wild animals attracting many tourists staying in private game reserves and therefore creating employment. This is a highlight in term of education for the children as most of them don't know what a private game reserve and a tourist are. On their way back, lots of the children often express their desire to become ranger, chef or mechanic in a game reserve. We are proud to give them the chance to discover different job opportunities that are accessible to them on their door step. They are also sometime lucky to spot a cheetah, a lion or an elephant while driving through the reserve. .Thanks to Makalali Game Reserve to offer this opportunity to our local children.
The mini bus, again, is indispensable to take the children to Makalali game reserve and we wouldn't be able to operate without this vehicle. The repayment of the loan is still very high and we need urgent fund to reduce this cost which badly affecting our budget and development.
We thank you for your support and encourage your participation to our mission by making a donation toward the cost of our vehicle.
Have a lovely day,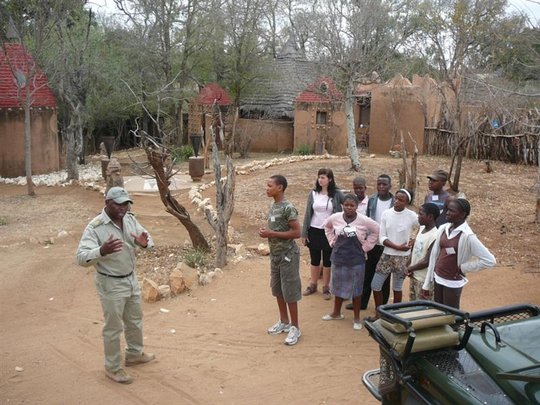 End of June Daktari was asked by the Karongwe Conservancy to take care of Shiloweni, a leopard who couldn't be rehabilitated into the wild. Shiloweni is a full grown leopard and has no fear for human. This is why he was captured initially when it has been found out that he also had a problem with his canines which had to be removed. An attempt to rehabilitation was done but unfortunately, Shiloweni was losing condition as, without his teeth, he couldn't protect his prey and himself from other predator. He was also found roaming too close to habitation, putting the lives of people in danger. Unfortunately, Shiloweni had to be kept in an enclosure for the rest of his life and Daktari was offered to take care of him while educating the local children about wildlife. The first days were a bit stressful for Daktari, the children and the leopard. It took all of us a little while to adapt to each other but we like to think that Shiloweni is now very comfortable and the children enjoy watching his daily feeding.
We thank you all for your continued support toward education and care of wild animals. Your donation is always a great help and we appreciate to have you by our side. Do not hesitate to contact us directly if you have any question about our project, we will always be happy to be in touch with you.
Have a lovely day,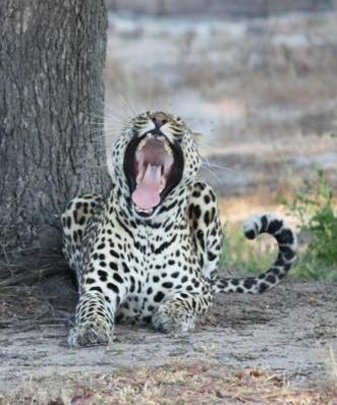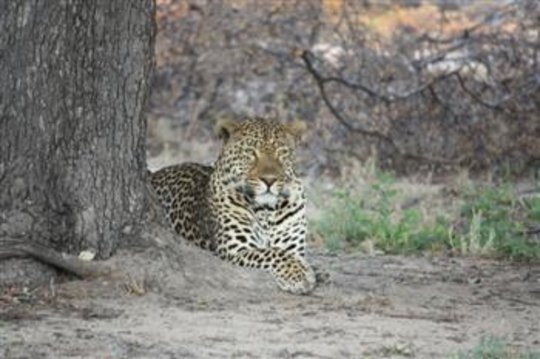 Links: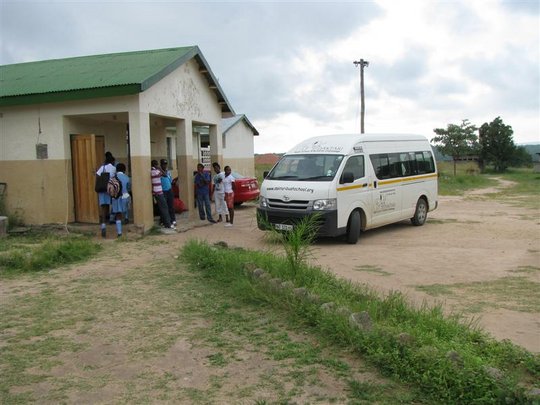 It's a very exciting time for all South Africans as we are the proud citizen welcoming the Soccer World cup. Flags, vuvuzela and euphoria are all over the country.
Most of the school had to re-schedule the school holidays so everybody can be a part of this great event.
There is no rest for the Daktari Team and we will miss most of this excitement as nothing will take us away from our mission. The Daktari Toyota Quantum is still going every Monday to the village to pick up 8 children and a youth to be educated about environment. We believe this is a priority and we know that our supporters rely on us to achieve our goals…. Daktari's goal.
Without this car we would never be able to operate and we are thankful to the bank for trusting us and accepting a loan to buy this vehicle. The monthly repayment is very high and is affecting terribly our budget.
We appreciate your donation toward the balance of our loan so we can go forward in our project.
Thank you very much for your continued support.
Ian and Michele
Links:
WARNING: Javascript is currently disabled or is not available in your browser. GlobalGiving makes extensive use of Javascript and will not function properly with Javascript disabled.
Please enable Javascript
and refresh this page.