Greetings from Daktari!!
We have 3 new additions to Daktari since our last update....
Firstly we have May, a female Caracal. She's a big hit with our two male Caracals and teases them through the fence that seperates them!
We were called out to rescue Gerri Junior, a Juvenile Spotted Eagle owl who had crash landed and appeared to have broken her wing. After a trip to the vets we discovered that while it luckily wasn't broken, the ligament damage was so severe that she would never fly again. She now lives with Alex and Sam, our other two Spotted Eagle Owls, and they seem to have accepted her as part of their little family.
We also now have another dog at Daktari, her name is Loki and she is a Bloodhound/Labrador cross. She belongs to Risette, our Outreach Manager and goes to visit the children in the schools with her every week :o)
Presley, one of our Pied Crows had started to pluck her feathers out of her chest, we tried all sorts of lotions and potions to stop her doing this but nothing seemed to work, until we made her a sweater out of a sock! It's a funny sight seeing a black & white crow with a green jumper!! It worked a treat though and now her feathers are beginning to grow back!
The Meerkats have been moved into their new enclosure, they have lots of room now and lots of sand to dig in. The volunteers did a great job painting the walls outside, it looks amazing!
Princess Maya, our little Marmoset Monkey has also been moved into a new enclosure. She now has much more contact with the people and sunshine all day, now she's a happy little Monkey :o)
The staff and volunteers at GVI (Gobal Vision International) held a fundraiser for our Outreach Programme. They pushed their Toyota Hilux all the way from their camp to ours - that's 11k on dirt roads!! Everyone got dressed up and us and all our volunteers joined them for the last road, from our gate, to our camp. Then the kids pushed it over the finish line! It was a great day and they managed to raise over £2000 for the Outreach Programme!
The children, as always have been both a pleasure and a challenge. We recently 16 had children from a VERY poor school, they barely spoke English and all thought that poaching was OK. It was a real challenge for our volunteers. These weeks are very stressful, but these are the children who need us the most. If we can change the minds of just one of these children, it could make such a difference for their future. Knowing that there is another world out there available to them, that is only out of their reach if they let it be, could be the push they need to carve out a better life for themselves and for future generations, instead of following in their parents footsteps to a life of poverty or crime.
Please check out our Facebook page for daily updates from Daktari!
Warm Regards,
The Daktari Team :o)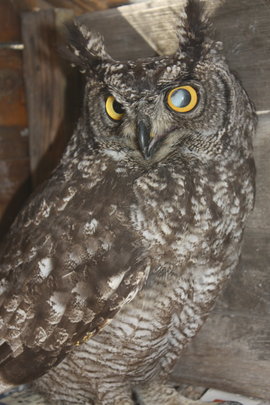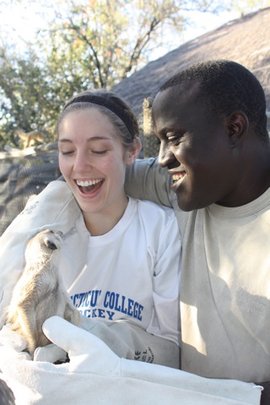 Links: