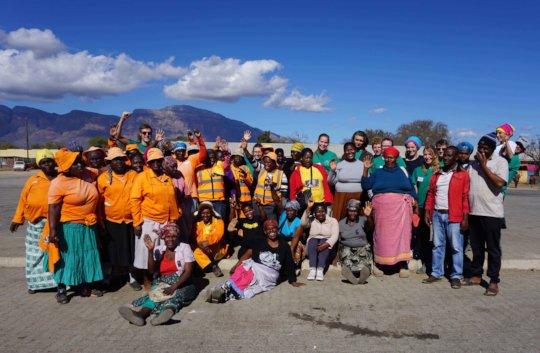 The 18th of July was Mandela Day. To celebrate this incredible personality who marked the South Africain's history, DAKTARI Bush School & Wildlife Orphanage volunteers joined the people of the Oaks village to help them cleaning their place.
This operation lasted 67 minutes in order to honour his 67 years fighting for social justice. More than forty volunteers, including residents of the Oaks, Community Works Program and DAKTARI volunteers, worked together to make this village clean and attractive.
With this big clean and the hard work of every participants, we were able to collect enough rubbish to fill up an entire container.
After this, we all celebrated with songs and dances. Those are the kind of moments that Daktari is looking for, where we all work together united for one important cause. Mandela Day remind us that each person has the power to change the world.
But our Outreach program doesn't just stop here and more projects are yet to come:
A clean up of the village every last Wednesday of the month (inspired by Nelson Mandela Day)
Rubbish bag in taxi to collect the rubbish
Plant flowers and trees along the road

We are working our way towards a sustainable future of waste disposal and are grateful to have you by our side!