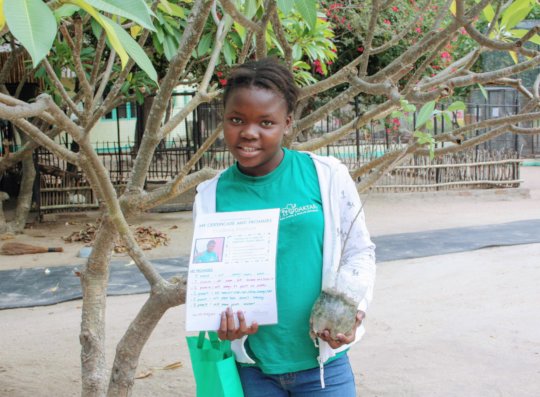 The kids at DAKTARI come to us for a week of environmental education and fun. They spend 5 days with our volunteers who teach them as much as possible. Besides topics about conservation, the lessons range from being polite to the different kind of jobs in a game reserve and even to safe sex.
During their week here the kids transform from very shy and introverted children to whom they really are. They spend their last night around the bonfire singing and dancing to their favourite songs. The morning after that, they get a few lessons and some free time before having the ending ceremony.
This ceremony is a moment where they all read their promises. But what are these promises? Well, during the week the children get a chance to reflect on what they find important for their country. They go over what they learned at DAKTARI and think for themselves what they value most. They then write their promises down and read them to the whole group during the ending ceremony on Friday morning.
We see a lot of the same promises returning over the different weeks like promising to protect animals from poachers or promising never to hurt others. But sometimes the kids add in their own things because they take these promises very seriously. One kid a few weeks ago for example promised that he would always take care of his mother. The promises act as a sort of medium for the children to really think about what they learned and to think about how they can turn this knowledge into actions to make South Africa a better place.
Besides reading the promises, the ceremony on Friday also includes choosing a winner of the week. The volunteers get a chance to choose a leader of the group who is then crowned the winner of the week. This winner is the student who tried hardest during the week, who was the most polite or the one who progressed most over the days. Being the winner of the week means they get an extra gift in their bag. Besides that they also get a tree to plant somewhere in the village and they are invited to go on a game drive with the other winners.