The trade school is offering trades to the youth especially the needy. Most of the youth in the community are primary school graduates and because of their backgrounds they never had the opportunity to join high school and even get skills to help them in their future lives. This has affected the lives of many in the community and this increases the poverty in most households. The efforts in making a difference and bringing a lasting change in the lives are shuttered due to lack of education/skills.
The trade school has supported over 100 students in the last few years and most of them are self-employed and or employed. We have set up a sponsorship program supporting individual student and this has worked well in the last few years. We have started admitting young girls who dropped out of school due to early pregnancy and had no chance to go back to school. Most of the girls come from poor families and poverty contributes to what happened in their lives.
This program will be helping the girls and their children. The baby care program care for their children while their mothers learn. We have dressmaking, hairdressing and catering. This will give them an opportunity to help their children in future.
This year's admissions have gone well, we have 20 students' first year students. WE have 13 who have gone for attachments and 10 2nd year students. We don't have enough dormitories and we are planning to construct a dormitory starting mid-year. This will give room for more girls to come for the training.
Share with friends and families about our sponsorship program towards the youth and the benefits they get from the skills. Learning keeps the youths busy and has highly contributed to behavior change. This has brought peace and good security in the community.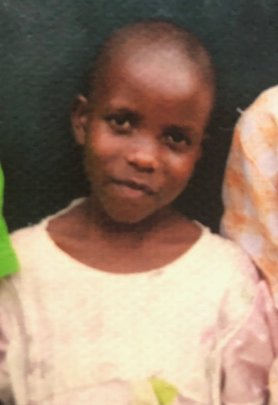 Happy New Year! We are hopeful that the New Year is unfolding well.
The New Year started well and we have finished January successfully. It was a busy month whereby our primary school was opening and we were receiving new learners and planning for the year. The same time our students who graduated primary school last year were joining high school. The process was successful although time consuming because the students were admitted in different schools in the country.
This year we decided that our students will join schools that are located in the nearest counties and not very far. Although some were admitted as far as Nairobi (our capital city) we intervened and approached other schools to admit our children. It was a hard task because the government insists that the children join the schools that have selected them for admission but we thought it was wise to try and change the schools. Our learners passed with very good marks so it was not very hard for the other schools to admit them but it is a process.
All the 25 learners who sat for their final primary exams have been admitted and have settled in school. This is a successful story for you all, your support has seen these children through their primary education. The learners had a good learning environment, they were served lunch and they have good teachers. This has contributed to their passing of their exams and a desire to continue with their education.
The monthly support towards our sponsorship program and the feeding program is a strategic way to provide children with love, education and resources. This program has changed hundreds of children through Tumaini and we humbly request you to share with friends about the good work you are doing. We have more than 150 children needing sponsorship and nor a meal. Help us spread the word.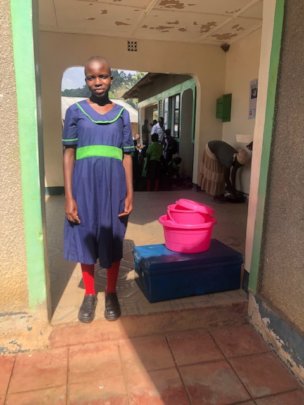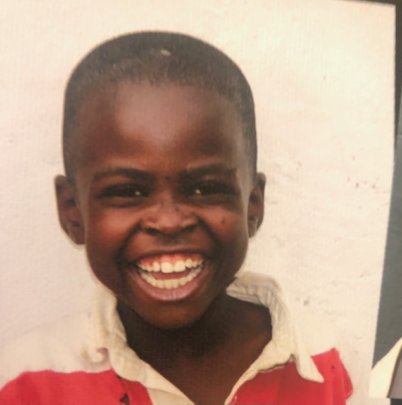 Tumaini students are back in class for their 2020 first semester! They all look good and they had a restful holiday. Most of them had fun with their guardians during Christmas and they are sharing their stories with others. They were looking forward to come back to school because after Christmas celebrations life came back to normal. Students enjoy the good environment You have given them and above all the breakfast and lunch you provide for them.
At Tumaini Transitional home we had a great time with the children who have no one to go to during the holidays. We enjoyed good meals and music, this happened because of your efforts to share your love with the needy. A new dress and shoes means a lot when it comes to Christmas and that is what you did for these innocent children. We can't stop appreciating your efforts to reach out to the orphaned and abandoned. You are doing a wonderful job in the lives of these children.
Back to school is here with us and we are enrolling new students in the lower classes. The need is high but we are trying our best to enroll few students because many of current students have no sponsors. We are hoping for a change this year, that more people will come out and sponsor a child to enable us provide quality education that can change the lives of these children and the community in general. We are also requesting you to share with friends and families the good things you are doing in the lives of the needy. You bring someone on board so that we can reach more lives.
We are celebrating 15 years of service to the needy this year and we will send many successful stories for you to see where you have come from and the difference you have made. It is unbelievable! Once again thank you for your generosity, commitment and efforts in making sure that these children are receiving the best education and their basic needs are met. We wish you a happy prosperous new year!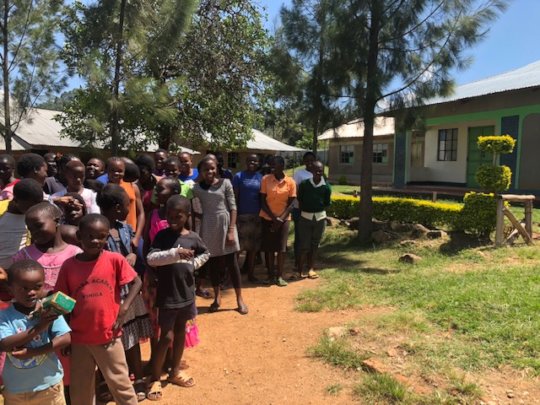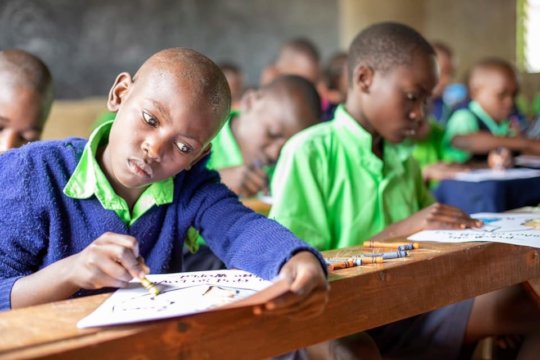 WARNING: Javascript is currently disabled or is not available in your browser. GlobalGiving makes extensive use of Javascript and will not function properly with Javascript disabled.
Please enable Javascript
and refresh this page.