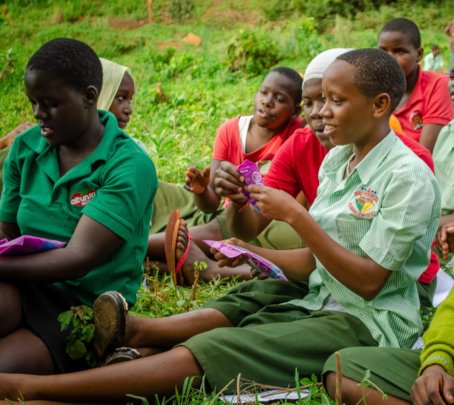 Project Soar is so thankful to You, our supporters!
Through this campaign, we were able to fundraise to cover the period supplies for girls in Morocco and Uganda in the 2020/2021 Project Soar in a Box (PSB) cohort! Having access to period products allows girls to stay in school, leading to reduced child marriage and teen pregnancy.
We are in the process of ordering the supplies and will receive them once mail restrictions are lifted due to Covid-19. Once received, the supplies will be distributed to the PSB facilitators to be given to the girls during their workshop, I Manage My Menstruation.
This workshop is dedicated solely to the topic of menstruation. Together, the girls define menstruation and discuss what happens to her body when on her period, and how to create a period-positive environment. During the activity portion of the workshop, the girls receive their period supplies and learn how to best use them. This is an exciting time for the girls as they understand the importance of these supplies. They are always so grateful and comment on how these supplies take away their concerns and stress around menstruation because they have the supplies needed to manage their menstruation effectively. Thank you again for your support!
Stay tuned for more news from Project Soar. And never doubt that you are making a difference!
With gratitude,
Jessica and the Project Soar Team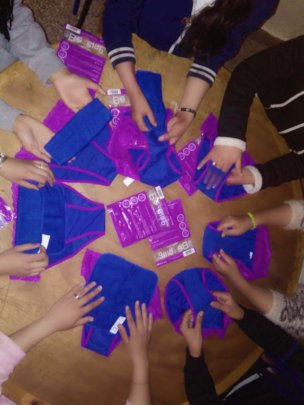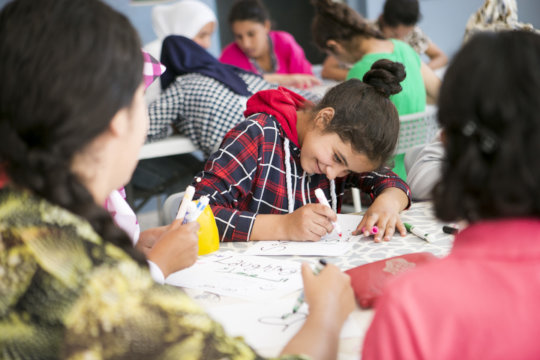 To all our supporters, we send you positive wishes and hopes for good health as we continue to face the many health challenges in our world today.
Things have been very busy with Project Soar the past few months. On March 20th, the government of Morocco issued a state of emergency and mandatory quarantine at home. Since we were unable to come together, the girls' empowerment program was put on hold and staff began working remotely. We continued to cover expenses at the headquarters, such as rent.
In April, students in the 9, 11, and 12th grades began preparing for their final exams. With schools closed, students had to rely on an online platform to access their academic lessons and exam preparation materials. This was a significant problem for many Project Soar girls, who live under the poverty line. We were able to shift our efforts to address this challenge, in partnership with the Islamic World Educational, Scientific and Cultural Organization (ICESCO), by providing internet access to the girls.
Also while in quarantine, we began piloting the empowerment program online. However, we are now happy to report that on June 25th quarantine was lifted for the Marrakech region and we were allowed to re-open Project Soar headquarters. We've spent the last few days going through a deep clean and sanitation of the facility, staff returning to the office, setting up the rooms with fans that we have on hand. We are also in the process of purchasing heating/cooling units for the offices to help keep us a bit cooler in this summer heat and warmer during the cold season. We plan to re-open for the girls soon, taking all the precautions necessary to keep everyone safe.
We look forward to the day when we are back together for empowerment, fun activities, and safe space!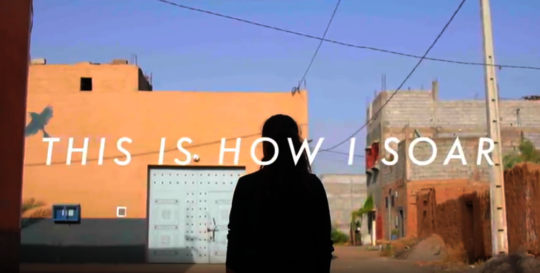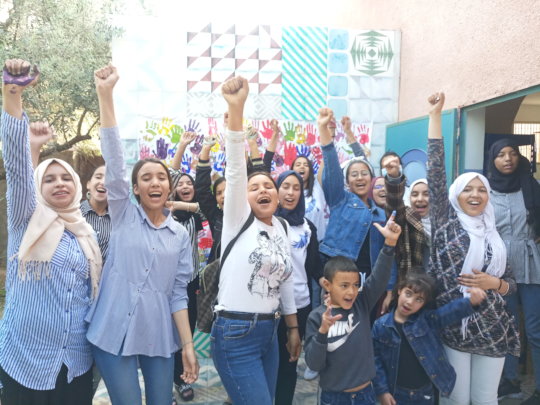 As we celebrate International Women's Day, we wanted to send our gratitude to you, our supporters! We wish you could be with us to see the girls celebrating this special day with their Moms at the HQ. There is a lot of cheering, games, and singing going on!!!
One of the main aspects of Project Soar's empowerment curriculum is teaching girls about their bodies and guiding the girls as their menstruations begin. Project Soar hands out shame-free and eco-friendly period kits to help keep girls feel comfortable and confident in their bodies. As many Project Soar girls live on less than $1/day, having access to these supplies is essential. After all, periods are nothing to be ashamed about, and they shouldn't prevent girls from leading full lives! Having access to period products helps keep girls in school, and reduces the risk of child marriage and teen pregnancy.
In other good news, our period poverty campaign is currently in the running for GlobalGiving's Girl Fund -- a six-day campaign that will unlock thousands of corporate dollars for its top contenders. Winners are judged by the number of unique donors during these 6 days. Right now we are in 11th place! As you celebrate International Women's Day today, we would be so grateful if you shared our period poverty campaign with your family and friends. It only takes $12 to sponsor a girl! With your support, we would love to help many more girls!
Stay tuned for more news from Project Soar. And never doubt that you are making a difference!
With gratitude,
Maryam and the Project Soar Team
WARNING: Javascript is currently disabled or is not available in your browser. GlobalGiving makes extensive use of Javascript and will not function properly with Javascript disabled.
Please enable Javascript
and refresh this page.