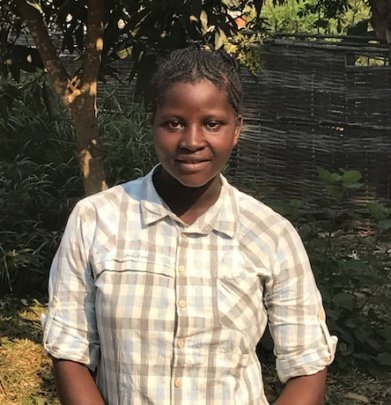 Mervis (pictured above) is a bright student entering her second year of secondary school at Chikonde secondary school in Neno District. In 2012, her mother became paralyzed after complications from pregnancy. Mervis's father is also disabled, making it difficult for her parents to support her and her four siblings. POSER has supported Mervis's education for the past three years, starting from when she was in primary school.
"Without POSER, I would have had to drop out of primary school. Now, I am in secondary school and studying hard so I can go to university," Mervis says.
Mervis aspires to be a nurse. Her favorite subjects are English and biology. She hopes to return to Neno after her studies to work as a nurse. "I want to be a nurse in Neno and care for people like my mom, who I didn't think would survive after that pregnancy," she explains. "If you have the opportunity to go to school, especially for girls, you should work hard in school. This is important because girls are the future leaders of the nation. We can continue to develop our country like PIH does, by helping vulnerable people in our community through things like medical care or school support."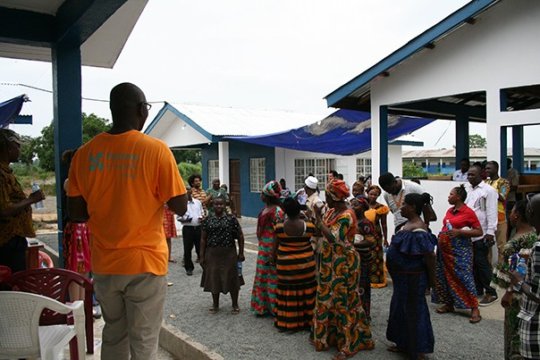 Thank you for standing with Partners In Health in Sierra Leone and Liberia as we rebuild the health systems that Ebola destroyed. We're happy to share progress from Sierra Leone: we recently opened three new, cost-free birth waiting homes, which will increase access to clinic-based births and decrease instances of maternal mortality. More information is below.
The three white houses sit on a hill at the quiet edge of the city of Koidu. Four beds in each bright, airy building will welcome a total of 12 expectant mothers at a time. Shaded porches will provide a place to rest. At the back is a small examination room where nurses can perform daily checkups. In a covered outdoor kitchen nearby, a cook will prepare breakfast, lunch, and dinner. While other waiting homes ask mothers to pay their own way or work off the cost of meals and accommodations by washing dishes, the PIH waiting home offers everything for free. Best of all, the home sits just a stone's throw from Wellbody Clinic, where there hasn't been a single maternal death in two years.
In Sierra Leone, half of all women give birth at home, and many die or lose children after suffering complications that could have been addressed at a well-equipped health clinic staffed by trained personnel. The national maternal mortality rate, 1,100 per 100,000, is one of the highest in the world. The hope is that women will come to the homes ahead of their due dates, when nothing is an emergency, and then give birth in the clinic. During the soft opening this spring and summer, the home will welcome patients from the three nearby areas with the highest maternal mortality, per the advice of local health officials. They'll then reach out to more distant regions and welcome any mother likely to have a tricky birth.
Links: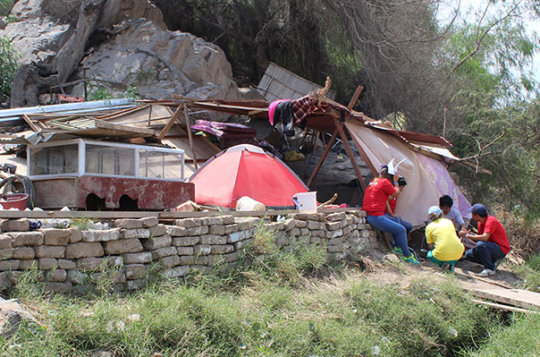 Three months have passed since devastating floods and mudslides swept Peru's coastline and communities north of the capital of Lima, killing 113 people and destroying the homes of an estimated 700,000 people.
The powerful rainy season storms, sparked by an El Niño in the neighboring Pacific Ocean, cut power and access to clean drinking water in the region. Roads and bridges crumbled, leaving remote farming villages isolated for days.
Volunteers and staff from Socios En Salud, as Partners In Health is known locally, responded immediately to the disaster. Every day for a month since the flooding began, 50 medical brigades over the past month pushed throughout the Carabayllo District, PIH's headquarters north of Lima, and beyond to deliver emergency aid and medication to more than 3,200 people, distribute 500-plus baskets of food, and tend to the mental health needs of nearly 200 patients.
It was all possible because of your generous support -- on behalf of our staff and patients in Peru, thank you!
WARNING: Javascript is currently disabled or is not available in your browser. GlobalGiving makes extensive use of Javascript and will not function properly with Javascript disabled.
Please enable Javascript
and refresh this page.