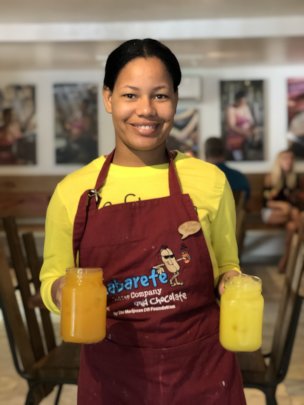 Viviana entered our program when she was just 10 years old. She was a love-able little girl whose parents separated and moved often, and who found herself homeless, bouncing around between homes of friends and neighbors and occasionally an abandoned plaza.
Filled with mischievous energy and a smile that would melt anyone's heart, Viviana struggled for a few years to find her calling, despite trying almost all the programming and activities that Mariposa had to offer. But when she had the chance to act as a server to the dinner guests at our 2014 Inauguration of the Mariposa Center for Girls, she realized she loved the high-pace and the customer service aspect of the food industry. It was something she excelled at, as she was a
natural multitasker.
Seeing this, our Executive Director thought she would be a great asset in the Foundation's coffee shop, Cabarete Coffee. Sure enough, Viviana has taken to every single aspect of the hospitality industry. To help develop her skills she will be taking full time English lessons in the fall and can be visited all summer long as an intern at Cabarete Coffee. At Mariposa DR Foundation we are committed to unleashing the leader in a girl, whatever her goals, passions, and aspirations. We have no doubt Viviana will be running her own restaurant one day!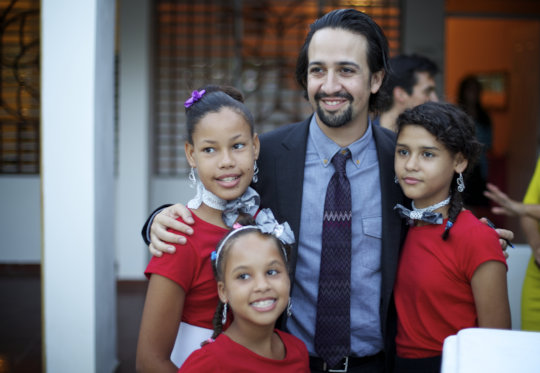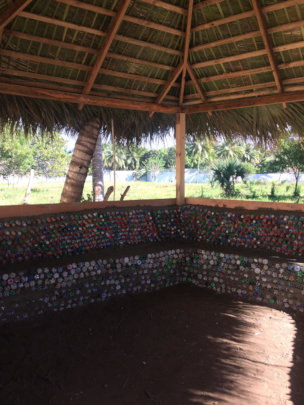 Once again the Mariposa DR Foundation is at the forefront of environmental awareness and change in our community. With our eco-brick project, we have, with the help of our community, prevented over 4,000 pounds of plastic and trash entering the sea!
More than 9 years ago we worked together with volunteers on a proto-type sustainable construction project with eco-bottle bricks at a local preschool. We are now taking this project full circle as the Mariposa girls motivate our community members by teaching them about this amazing, local resource. And we're cleaning up the environment at the same time! Our environmental activism group led workshops about how to create eco-bricks (stuffing trash into 16 oz plastic bottles) and how we plan to use them in building at the Mariposa Center for Girls. To motivate community members to get involved, the Foundation offered 20 pesos per bottle for those that passed quality control tests.
Community members from all walks of life with a driving spirit of entrepreneurship came with their eco-bricks. We were overwhelmed with the incredible response and it is safe to say that this has been the most massive single-use plastic clean up in the neighborhoods of Cabarete ever! (Possibly the entire island!) We surpassed our original budget and goal of 2,000 bottles and ended up receiving over 4,000 bottles total.
With the completed eco-brick bottles we first created a bench prototype using about 500 bottles. With the rest of the eco-bricks we began the the construction of a music/art space at the Center.
The enthusiasm has been incredible! Not only did this project offer community members a source of income, but it got our community motivated to clean up trash and conscious of alternative building materials! We encourage all local foundations, schools and whoever else is able to, to continue the momentum of this project by building with eco bottle bricks.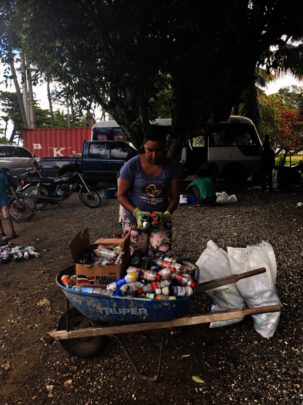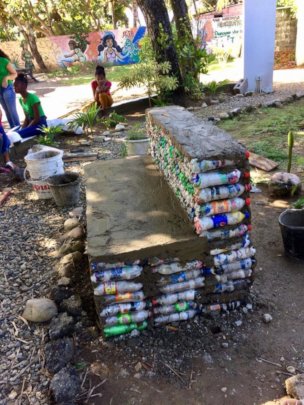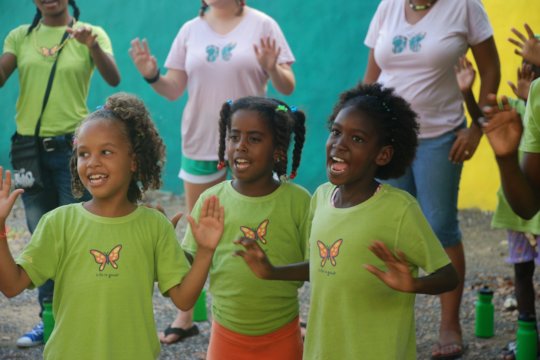 About the same time that the Mariposa DR Foundation began working with GlobalGiving, we opened up a space for the littlest sisters of our Mariposas who would not be able to come to programs if they didn't let them tag along, since they were their caretakers. We called this little group "the babysitter's club." Fast forward to today and they, the little girls of the babysitter's club, are now thriving Mariposas. We would like to thank all of our donors for your consistent and important support, because as you'll see below, it is paying out major dividends.
When Naomi began her days with us she was just seven years old, brought to the Mariposa Center for Girls by her sister who was in charge of babysitting her. Now at 16 years old and a junior in high school, Naomi has tried out almost every activity Mariposa has to offer. A natural athlete, she has decided to focus on her acrobatic skills and on surfing. She is already earning an income performing at circus shows at local hotels and was on the cover of the Cabarete Responsible Tourism and Investment Guide surfing the perfect wave. But her ride has not been that simple.
Born into poverty, Naomi spent time back and forth between her mother and father as they were separated for many years. Unfortunately, when they finally got back together her father was killed. Naomi has been through a lot, but it is not her resilience that makes her so special. That is a given for a kid who had the odds stacked against her. Naomi is special because she is a kind, sweet, caring young woman. She enjoys being with her peers and loves her family. We could not be more proud of this little girl who has grown into the most amazing, powerful young woman. We look forward to seeing what she does next!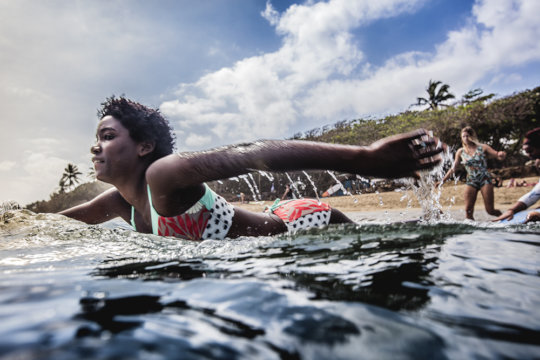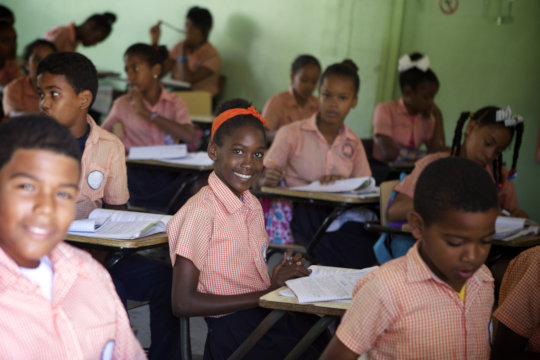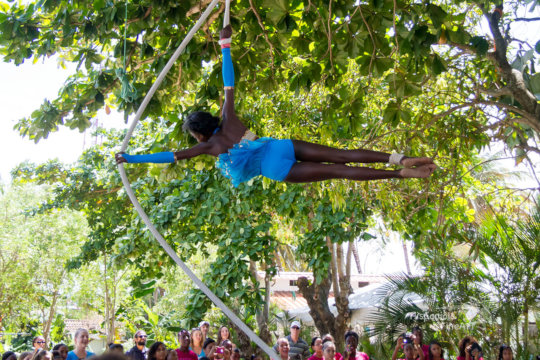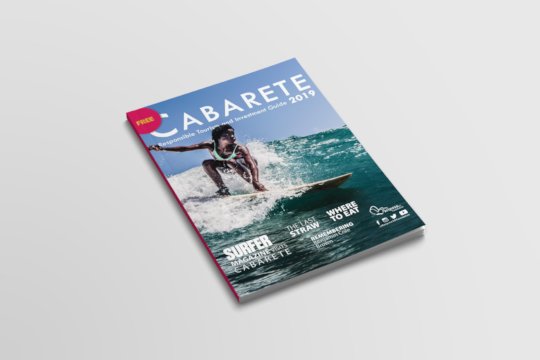 WARNING: Javascript is currently disabled or is not available in your browser. GlobalGiving makes extensive use of Javascript and will not function properly with Javascript disabled.
Please enable Javascript
and refresh this page.