Dear Friends,
We are continuing to follow up with the girls that received LunaPads kits in 2011 and are receiving quite a positive response. Starting in February a full time volunteer will join us to help us better track the progress on this initiative and get ready for the next group of young women to receive their kits. We hope to expand this initiative in 2012 and provide more kits so that more girls can benefit from this program. Our goal is to ensure that our girls begin their journey to womanhood with LunaPads and this becomes a cultural norm. The Mariposa girls have bi-weekly health classes and LunaPads education has been fully integrated into the curriculum. Happy, healthy, eco-friendly, money-saving alternative to help keep girls in school.
We want to thank you for your continued support and will continue to update you on our progress!
Sincerely,
The Mariposas
Links: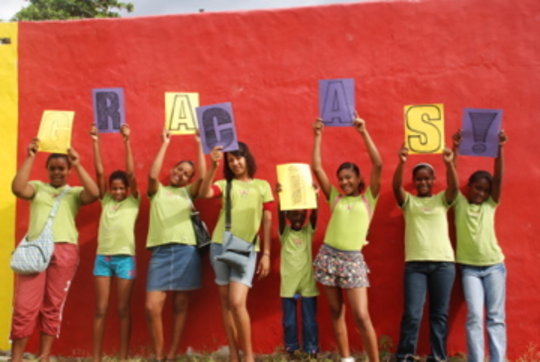 Dear Friends,
We are thrilled to announce that Mariposa won the first ever Global Giving Girl Effect Challenge!
2011 has been a year of tremendous growth at The Mariposa DR Foundation and realizing our potential is only possible with the support of thoughtful people like you.
This past fall was packed with lots of activities for the Mariposa girls including tennis, swimming, health and nutrition classes, sewing, art, dance, field trips and more!
On November 29th we took a very special field trip to Santiago to see the EVEOKE dance performance of Julia Alvarez's "In the Time of the Butterflies" - the girls enjoyed a modern dance interpretation of the famous story of the Mirabal sisters and got to meet famous author Julia Alvarez.
We would like to extend a huge thank you to all who supported Mariposa in 2011. It's been a great year.
Wishing you a warm, peaceful and very happy holiday season!
With gratitude,
The Mariposas
www.mariposadrfoundation.org
Links: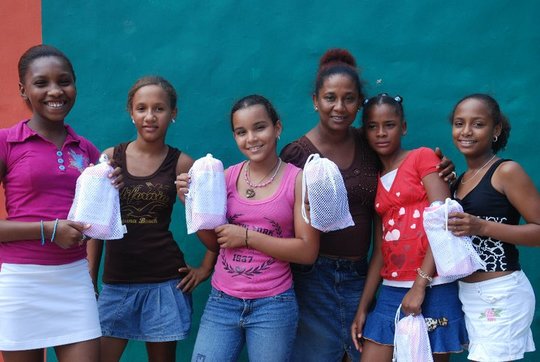 We here at The Mariposa Foundation have been closely monitoring the success of the Lunapad project and are pleased to report on the results thus far. Earlier this year, MBA student Laura Barceló from Indiana University visited the Mariposa Foundation in Cabarete and conducted a satisfaction survey among the users of Lunapads. She found the 70% of the women and girls using the product loved it!
We continue to work very closely with the Mariposa families to ensure that Lunapads make their way into the hands of young girls who are just beginning their journey into womanhood. By providing them early on with Lunapads a free and longlasting alternative to menstrual products, we want to make sure that they see Lunapads as a solution to staying in school and completing their education. A girl who uses Lunapads receives 20% more education, which raises her self-confidence and empowers her to break the cycle of poverty for herself and her family.
We want to extend a heartfelt thank you once again to Lunapads for supporting us in keeping 700 adolescent girls in school, and to Laura for helping us track the results of this endeavor.
Thank you for all your support and donations, and please continue to support us in empowering and educating the Mariposas for a brighter future!
Warm regards,
The Mariposa Foundation
WARNING: Javascript is currently disabled or is not available in your browser. GlobalGiving makes extensive use of Javascript and will not function properly with Javascript disabled.
Please enable Javascript
and refresh this page.