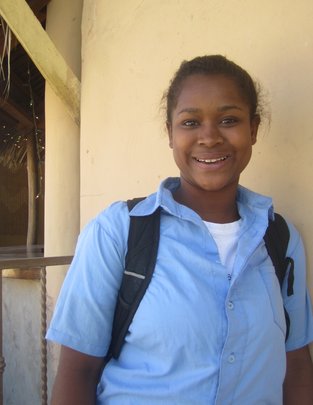 Dear Friends,
Thank you so much for your generous donation to "Uniforms for the Mariposas." It is because of your help that the Mariposa DR Foundation was able to purchase and distribute uniforms for each and every one of the 100 girls that we work with! Uniforms are a requirement for children to attend school in the Dominican Republic, even in the public schools. So while their education is marketed as free, it becomes a financial burden for the students and their families.
The average annual family income in Cabarete is about $2,000 and school uniforms can cost upwards of $50 per child! A family with four children is therefore spending about 10% of their annual income on school uniforms. This puts a huge financial strain on the family and makes it less likely for children to go to school when experiencing times of financial hardship. By donating to this microproject you have ensured that all of our Mariposas will attend school this year and continue their education.
Thank you all so much for your continued support of the Mariposa DR Foundation and for your commitment to the educational success of our girls.
With love,
The staff, volunteers, and children of the Mariposa DR Foundation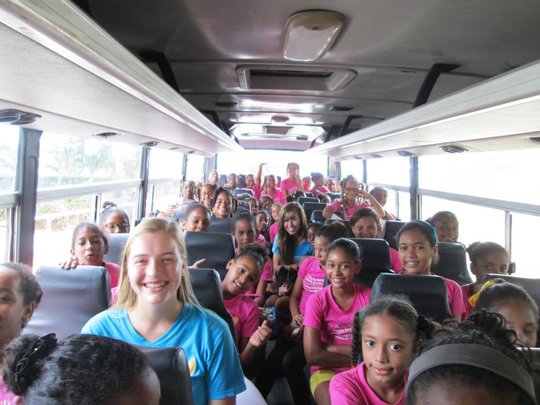 Dear Friends,
Because of your generous support, we were able to provide safe, daily transportation to The Mariposa Center for Girls for the entire month of September. Many girls miss out on school or extracurricular activities because their families can not afford to get them there safely. Free and safe transportation means increased attendance rates and peace of mind for the girls' families. The road is very dangerous here in our community, as motorcycles are the primary method of transport and accidents are extremely common. Many of the girls also walk, however many of them live far away and walking along the busy road can also pose a safety threat.
A basic taxi service to get the girls back and forth to The Mariposa Center for Girls is a simple fix for a barrier that often prevents girls from accessing quality education. Picking the girls up and dropping them off safely at home shows the girls and their families that we care about them. This important step helps us gain the parents' trust and encourages them to make sure that their girls don't miss out on any activities. Because we exceeded our funding goal for this project, we were able to use the additional money to provide free transportation for families to parent meetings! Keeping the families informed is a critical component to our success. When parents are included and engaged in their child's learning, they understand the importance regular attendance and make it a priority to support their girls' education.
We thank you for your contribution to providing safe transportation, you have removed a huge barrier for success and enabled girls at The Mariposa DR Foundation to feel important, confident and safe.
With gratitude,
The Mariposas
Links:
Dear Friends,
It's been a very exciting fall here at The Mariposa DR Foundation. Because of your support we have been able to provide tuition scholarships, uniforms, books and supplies to all of our high school age girls! For the 2013-2014 academic year we have enrolled 16 girls in Cadin, a local Dominican private school, run by long time community leader and educator, Flavia Vidal. There are no day time high school programs in the town of Cabarete where we live so we provide transportation and resources to get our girls to our neighboring town of Islabon so that they can succesfully continue their education.
As a pioneer for education for poor children in her small, rural town, Cadin Director, Flavia Vidal, is thrilled to welcome the Mariposa Girls to her school. For more than 20 years, Flavia has worked tirelessly to provide quality education to children in her community. After seeing many girls slip through the cracks, drop out and get pregnant, she knows how critical it is to keep girls in school. Flavia is personally committed to the success of the Mariposa girls and we are grateful for her leadership and support. The Mariposa DR Foundation is also committed to making sure that Flavia has the resources she needs at her school to ensure that all the children at Cadin have access to quality education. This is just one of the ways that we form strong partnerships with great organizations and schools in our community, weaving a tight web of support for our girls that will enable them to succeed.
When girls are given the opportunity to pursue more education, this brings well demonstrated benefits for them and related benefits for the whole society. Girls with higher levels of education on average marry later, have smaller families, are more likely to survive childbirth and experience reduced incidences of HIV/AIDS.
These girls are the most effective means for ending generational poverty and we have you to thank for ensuring that our Mariposa girls have a bright academic future.
With gratitude,
The Mariposas
Links:
WARNING: Javascript is currently disabled or is not available in your browser. GlobalGiving makes extensive use of Javascript and will not function properly with Javascript disabled.
Please enable Javascript
and refresh this page.