As the third term of school finishes up In Zimbabwe, the weather is hot and the summer rains are falling erratically. The girls that are funded by ASAP and your generous donations are doing final exams before the summer holiday. This is the long school break that usually lasts for 6 weeks. This is when students go home to work in the fields so there will be food for the winter months.
So students in Zimbabwe will be excited when it comes time to return to school because they actually look forward to it. Yes, they have a much different attitude about returning to school each term than what you may find here in the western world. Returning to school means the fieldwork is over for them. Besides the learning aspects of school, these girls also enjoy the comradeship of their fellow students and the improved safety of the school environment. You see, there is a much lower chance of girls getting pregnant if they are in school.
All of us at ASAP Africa really appreciate all of your donations, large and small, to help these deserving girls stay in school. Please continue to give generously during this giving season.
Attachments: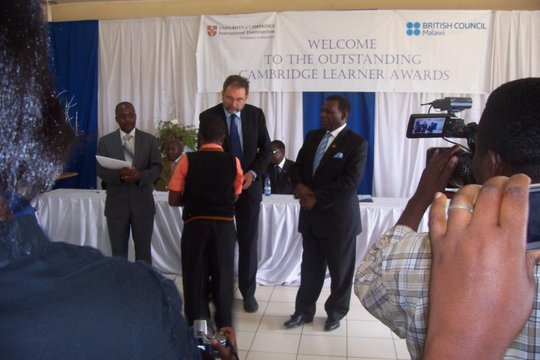 Dear BeeHive Community,
BeeHive wishes you a Happy Holiday Season and a Happy Thanksgiving to those in the US.
Thank you for your past support and encouragement. This newsletter has some fun updates - do
n't miss the short video that Katy put together!
- we think you will find it inspiring and by the end you'll have a smile on your face.
Malawi has had a rough 2011. In July, the UK cut aid to the country after a disagreement with Malawi's government. This lead to tragic riots in the capital and also in Mzuzu, which ended with 98 serious injuries and 18 people dead. Although BeeHive students were exposed to the rioting and had family and friends affected by the riots - we were very fortunate that none of them were physically injured. In fact, BeeHive students have continued to flourish despite the chaos around them.
All the students at BeeHive School received high marks in their exams this year. Two students did exceptionally well. Perlton Edwin and Kenneth Malema got the highest and second highest grades in the whole of Malawi for the Cambridge Primary exams. These exams test their knowledge of English, math, and science, and ensure that they are ready to move onto secondary school. Perlton and Kenneth attended the Cambridge Outstanding Learners Achievement Awards, at Bedir School in Blantyre, to receive their awards. This photo shows Perlton receiving his award from the Minister for Education, Science and Technology, and the British Council Regional Director for Southern Africa.
Over in the US, we have been raising funds to help finish the construction of the school. During the summer, BeeHive volunteers Katy Harrison and Abe Downey camped and rode their tandem bike 3,000 kilometers across Europe, from Budapest to Holland, while raising awareness and funds for the school.
BeeHive School is still part of the internationally recognized Global Giving. In order to partner with them, we undergo rigorous compliance checks, including site visits from Global Giving representatives to monitor progress and make sure that we stay true to our goals. Global Giving has also been a great site to raise awareness and get others involved in the school. For the holidays we are part of their 'Gifts for Good' campaign.
When you donate $75 to the school through this program, you will receive a hand-made necklace made with African beads as a thank you (for more info please contact: info@beehiveschool.com). We have commissioned a US artist, Casey Hunt, to make these beautiful necklaces. Casey is inspired by nature and uses African beads made from glass, wood, shells, pearls or stone. Each necklace is unique and has sterling silver clasps.
All funds raised will go to completing the the last section of the school including the library and assembly hall.
Construction is progressing quickly with only 1/3 left to go. The classrooms and some toilets were finished earlier this year, allowing students to attend class in the new buildings. In August the playground was complete, and is of course hugely popular. The children love the slide, climbing gym, swings and even a sand box - a rare luxury in Malawi. You can check out the progress yourself in this video:
http://beehiveschool.smugmug.com/gallery/19959116_RrLCZK#1598826543_tSFgs7G-A-LB
In October the school held 'Open Day' where parents got to go to school with their children. Parents sat in class, had snacks at break-time, then attended a meeting and questions. Niall, the founder and principal, said it was a fantastic day with very encouraging feedback from the parents. These events help parents engage more actively in their children's education. Also, during Open Day the PTA raised 14,000 Kwacha ($85 USD). In a country where a dinner at a very nice restaurant is $2 USD, this is a very significant contribution!


We have also been working with the Apricot Project, a group starting a new way to micro-finance scholarships for children around the world. They are using BeeHive School as one of their partners while they test out their beta website and get the kinks ironed out. We hope to have a few BeeHive students on scholarships from the Apricot Project soon. Find out more about the Apricot Project here:
http://www.facebook.com/apricotproject?sk=info

Thank you again for donating to BeeHive School and continue to stay in touch. Your involvement has been very important in making BeeHive what it is today.

On behalf of BeeHive School,

Eva and Katy

--
The BeeHive School Website:
www.beehiveschool.com

Find us on Facebook:
http://www.facebook.com/BeeHiveSchool

Subscribe to our YouTube Channel:
http://www.youtube.com/watch?v=xY4ilS1Gx1c

Phone:
+1 510-508-6804 (Eva Markiewicz)
+1 510-520-8966 (Katy Harrison)

Partners with ASAP Africa
http://www.asapafrica.org/

US Postal Address:
Beehive School Building Fund c/o Katy Harrison
833 Sonia Way
Mountain View CA 94040
USA

Malawi Postal Address:
Beehive School
PO Box 831
Mzuzu
MALAWI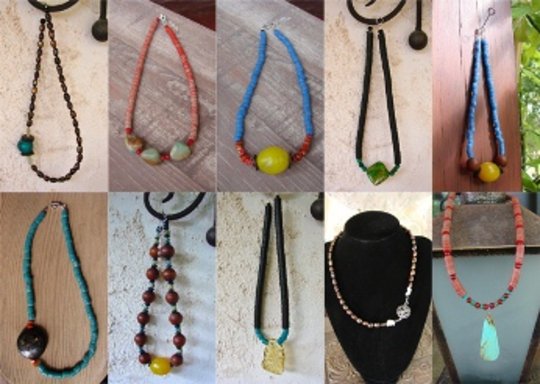 Links:
The rains have started in Zimbabwe. They are traditionally supposed to start each year on the 20th of October. That means the school year is coming close to it's mid-December end. We now have raised enough for 16 girls to stay in school for a year but any new students will now be added in January at the start of the school year. The girls selected to receive assistance really appreciate the help from those of you who generously gave to this worthwhile cause. And we at ASAP thank you for your kindness which gives these girls a special opportunity in life. Thank you again.
Our Fall Newsletter is now available. Click on the link to view it.
Links:
WARNING: Javascript is currently disabled or is not available in your browser. GlobalGiving makes extensive use of Javascript and will not function properly with Javascript disabled.
Please enable Javascript
and refresh this page.