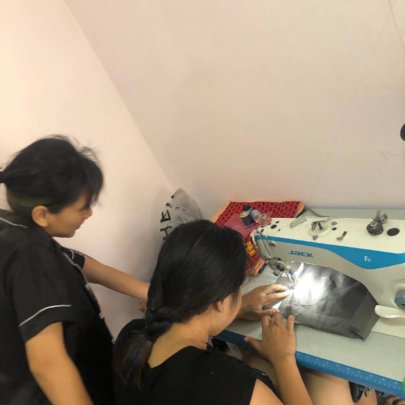 Uma is a client who us and 2 other organizations have been collaborating to help, she has three children. Before she graduated from HOS to live in the community in early April, these three organizations met to figure out how best to support her. It wasn't an ideal time for her to move out since her youngest was still a baby. She had come to live at Home of the Swallow when she was 6 months pregnant. She had planned to live with her 16 year old niece who was living in foster care elsewhere. We tried to encourage her to focus first on supporting herself, her baby, and her two older children who were living with family, but she had a strong passion to help with her niece, because she had been abandoned by her own parents at a very young age.
After Uma moved into the community to live independently, she was able to receive support from all three organizations to varying degrees. It will likely take her 3 months to adjust and it will be helpful for her to have support especially during this first period. She chose to live very close to our project in order to still be around the community she has come to be apart of through our project.
When she first moved, things were very difficult. She would come eat with the women and staff and cry with our house mother, because of the challenges of adjusting to life with her niece. Her niece would wake up late and not help at all around the house. Uma's training from our project made it hard to accept these circumstances with her niece. Our house mother advised her to change her strategy and the way she was talking to her, encouraging her to be patient and calm, and continue communicating to her in love. Uma felt better after spending time with our house mother.
Uma followed the recommendations and has seen the situation improving. She continued working hard at her sewing job and began earning a good income, enough to make it possible to cover her expenses this month. We believe that when Uma sets out to do something and is willing to persevere through issues that might arise because she desires to provide for her children and niece.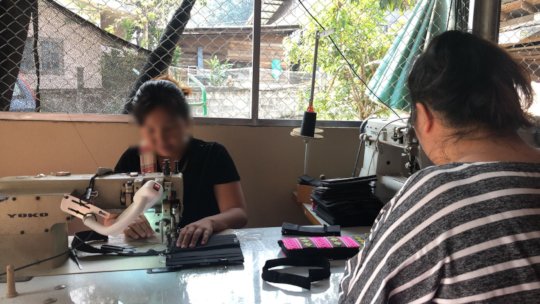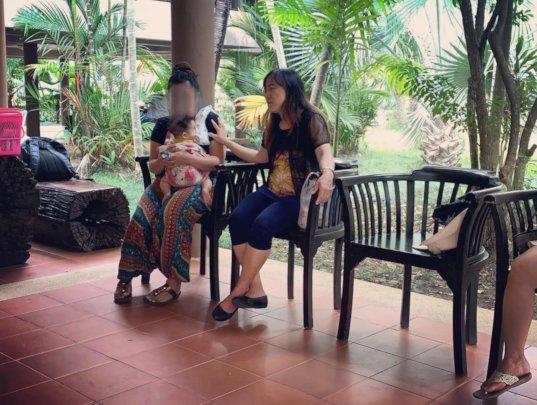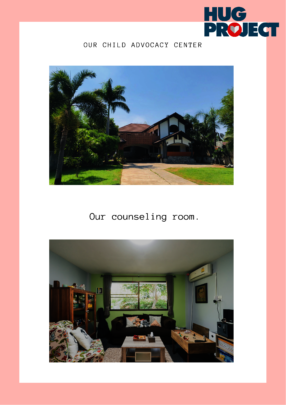 This year were able to get a professional photo of our counseling room in our child advocacy center. If you have lived in Thailand, you know that counseling is a new concept for Thai people. Many Thai people think that go to see a counselor means that you are mentally ill or crazy. There are very limited spaces and places that provide counseling services and going to see a counselor at private hospital can be very expensive. That's why we wanted to create a friendly atmosphere where children can feel safe. At our child advocacy center, sexually abused or trafficked children can have free access to counseling services. Our counselor is available to see clients weekly. Your donation helps us to provide counseling services to many children.
In 2020 we provide total of 641counseling sessions for children and their families. In 2021 our counselors has already provided 49 counseling sessions through one on one mean and 13 sessions online during the Covid outbreak.
Here is one of our highlight story from one of our session. Through a play therapy session with a 7 years old girl, she was able to address her stress from living among the older girls in the children home and cope with her nightmare. She mentioned that the only time she could play and be herself is being in the counseling room with HUG's counselor. She was filled with joy to come and spent all the minutes in the room with the counselor.
Our team at the HUG Project is committed to make children feel safe and walk them through their hurts and pain and we are thankful for our donors who help make this possible.
Thank you!
P.S. Because of couseling confidentiality we won't be able to share pictures of our client or disclose of their information. We are however would like to share the photos of our child friendly space.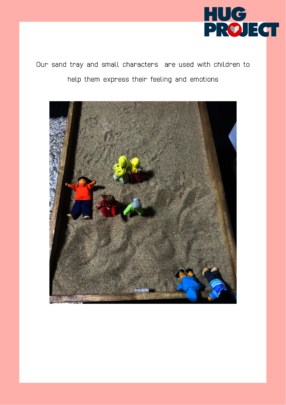 Links: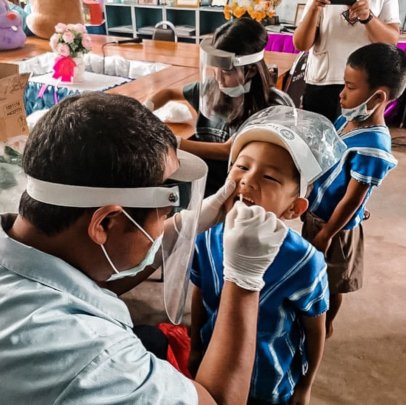 Another way that FCF is meeting the needs of families is through supporting the dental care project of the Together We Serve team. Because the number of dentists in Thailand is low compared to the population, rural communities often don't have access to dental care. Together We Serve visits these rural areas with a focus on giving children access to quality dental care. In recent months they traveled to many schools in the rural areas of Chiangmai (Borkhew, Maehia) and Nan province. The children we provided dental care to are from hill tribe families in typically very poor areas. Almost all of the kids we talk to in schools say they don't have a toothbrush in their home. We're thankful that we can visit them, provide them with dental care products, and teach them how to brush correctly in order to help them prevent cavities. We provide a dental checkup and send them home with toothbrushes and toothpaste. In recent months, our team was so glad to be able to give big, healthy smiles to over 800 kids who came down from mountain villages to join the dental care activities. Thank you for helping FCF support projects like Together We serve!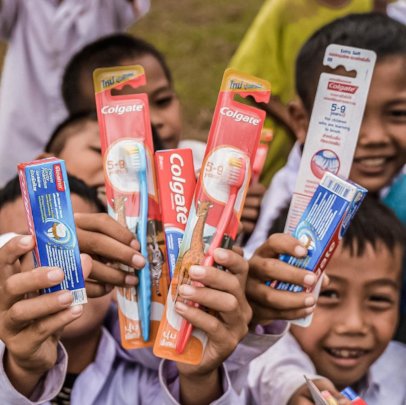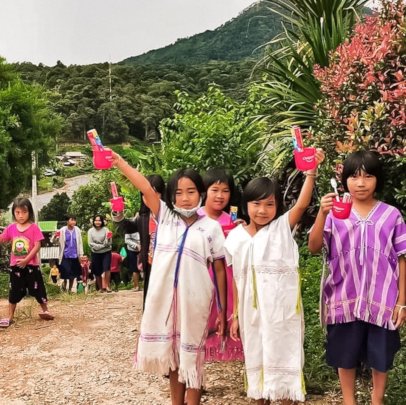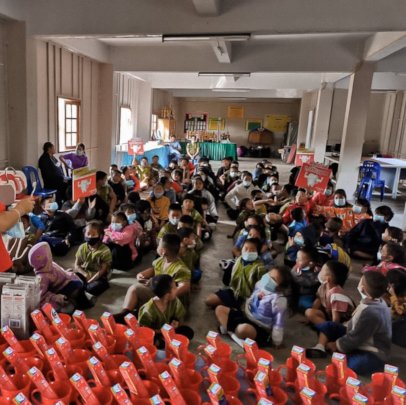 WARNING: Javascript is currently disabled or is not available in your browser. GlobalGiving makes extensive use of Javascript and will not function properly with Javascript disabled.
Please enable Javascript
and refresh this page.