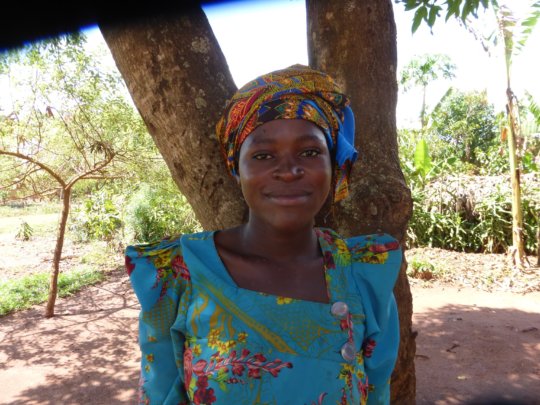 This month our project team in Uganda sent us this report from a young girl who has been touched and helped with your support.
"I am Jessica, a 20 year old girl and a resident of Bugadde, Mayuge district . As a teenager, while in school, I was lured by a young man who promised me favors if I gave in for sex. Coming from a very poor home with poor parents who could hardly afford to meet my basic needs s as a girl, I thought this young man was a long-awaited dream come true, that I could not afford losing.
My desperation for money and a better life, resulted into a pregnancy and thus an expulsion from school for having been found to be pregnant. I could not bear the shame and disappointment I had caused to my parents and siblings as a result of my reckless behavior, since they had a lot of hope in me as the first born. Worst of all, the man who had lured me and was responsible for the pregnancy later denied responsibility to care for me and the baby.
Left with no options amidst extreme struggles and poverty to care of myself and the baby, I told my ordeal to a friend who had been through a slightly similar situation like I was going through. She introduced me to Act4Africa, whose program I have found extremely helpful and has shaped what I am today.
I am part of the Act4Africa's women savings groups, through their Health Education and Livelihoods project, and am extremely thankful that the project has economically uplifted my economic status and also empowered me with life skills. Through the knowledge I have acquired, I am running my own personal piggery which has enabled me take care of myself, baby and to also support my siblings. Thank you Act4Africa".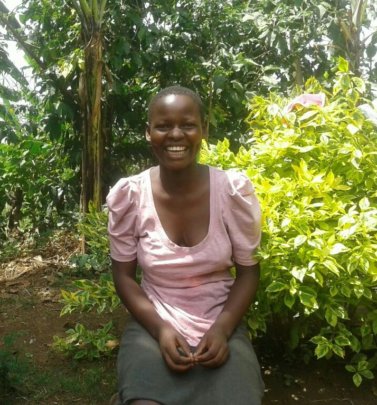 "I feel more empowered than ever thanks to Act4Africa. I dropped out of school some time ago because of the financial problems at home which left me with no option other than sitting at home and doing the daily chores like digging, helping my mum and taking care of my siblings. I had lost hope in life and reached an extent of getting married at this very tender age to help settle my family financial situation.
On meeting with Act4Africa, they taught us different skills. These included animal husbandry; poultry, goat rearing, piggery and other agricultural and entrepreneurial related areas. This enabled me to start up one of these related small business. I was also able to acquire saving skills among others. We managed to form a group and used the saving skills to open up an account in the bank, started our own saving account and I was able to get a loan from the group saving to start up my own business.
I used this loan to get a stall in the trading center, bought one sack of silver fish and one basin of tomatoes and five kilograms of onions. With this I am able to earn for my personal effects, parents and my siblings where possible. With the profits got from the business, I plan on expanding my small grocery business so that my stall looks attractive to the customers in that more can come and support me. Am happy that this business keeps me occupied and don't have time of loitering around like other girls of my age who at times end up in bad practices like having sex when they are not yet ready and going to nightclubs among others.
I am very grateful for empowering me and the installed confidence and self-reliance you have given me".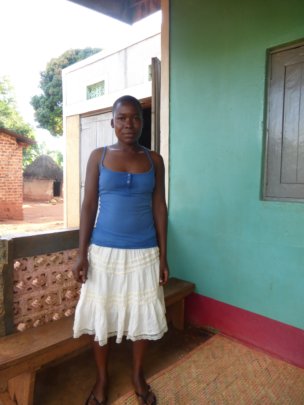 This is from Nanteza, aged 17 years who lives in Mayuge Uganda.
"Before joining the Act4Africa) programme, in my home district of Mayuge, I had dropped out of school with no hope of a future. And because of the poverty in my home area my mind was then thinking of getting involved in commercial sex as this seemed the only hope of earning from the many Fishermen in the area. However, great luck came my way when I was selected to be among the primary beneficiaries of the project women's group and my life has been transformed. Through this group, I have attained skills that have enabled me to start a small business in poultry. Also, through the weekly sessions of Health and Enterprise my health lifestyle has greatly been shaped and kept me away from risky health behaviours. Thank you Act 4 Africa".
Nanteza is just one of the many young women impacted through this project and clearly demonstrates the limited life choices presented to you when you live in poverty.
WARNING: Javascript is currently disabled or is not available in your browser. GlobalGiving makes extensive use of Javascript and will not function properly with Javascript disabled.
Please enable Javascript
and refresh this page.