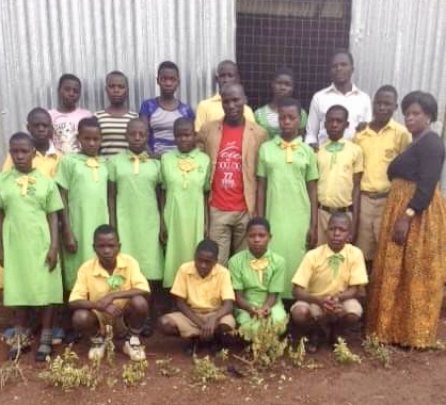 Greetings once again from Kassanda Children's Aid, we hope this report finds you all well. It has been 3 months since we were in touch but we have been moving towards success in all aspects of our work. In this season, there has been consistent rainfall that has allowed us the proper timing of planting. We believe with this successful rainfall it will lead to the plentiful harvest for our community as well.
This has been the last school term for the children you have helped support. Uganda's school terms start in February and finishes in December, so on 2nd of next month the children will end their year and be on holiday break. We are happy to say they will all be successfully promoted to the next grade for next academic year of 2019. We had one female student, Agnes to seat the Primary Leaving Examination Board and the rest are all in middle classes. Another young lady, Esther is expected to graduate from a vocational school for fashion and design in 2019. We can take great pride together in these accomplishments as you enabled them to reach this level. So many children cannot afford to complete their education so we celebrate every child who is able.
The road ahead of us is long but we carry on, we are so confident with you're nonstop financial and moral support to attain our goals and aspirations for many children who need our support. It is our heartfelt desire not to close this report without saying how it is only due to YOU that this project has been possible. Please consider reaching out to kinfolks & friends this holiday season to let them know why you choose to support us. We hope to send these children plus more next year, your voice is unique and central to leading change for us!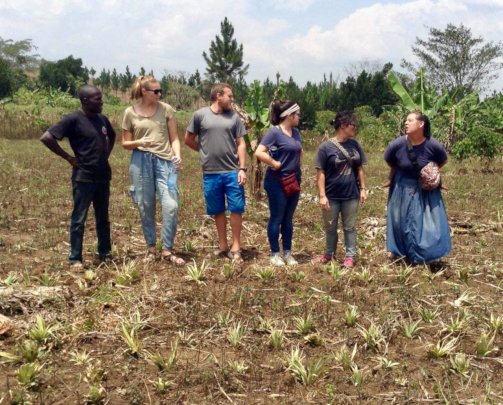 Dear honored donors and supporters,
Greetings once again from Kassanda Children's Aid, we are happy to give you our first report about what is happening at the site of Stephen Baker Foundation Farm/KCA.
First a little history, we were given an opportunity to secure five acres of land by the Stephen Baker Foundation, donated in honor of Stephen Baker back in 2017. We have many dreams for this land but decided to first start a source of income by planting 450 banana trees. Unfortunately, we only managed about half of our fundraising goal by the disbursement time. Upon getting funds, we wanted to start setting up something reasonable, so we cleared the land, dug holes, and in between banana trees rows, we planted pineapples.
The idea came from another farm we visited who grew both fruits together in this way. So we divided the money according to where it was needed first. We appeal to everyone reading this report to share it so we can get more people to help us complete this project to be a success.
During this whole time, KCA had the honor of hosting a group of 10 US visitors from an organization called World Race Mission Adventures. They helped us to move the pineapple seedlings to the garden and in some of the planting. We loved having visitors and honestly want to thank you all you have helped us do so far. Please feel free to message us anytime or send possible connections with other volunteers.

Kindest regards!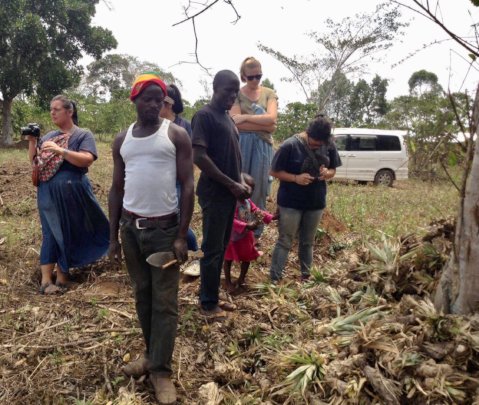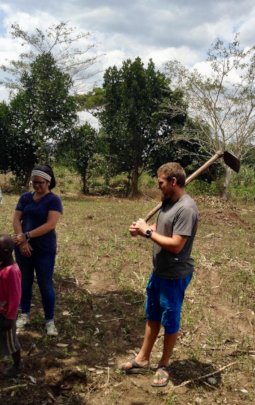 Links: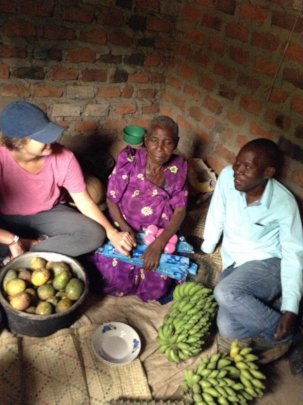 Dear honored donors and supporters,
The 2018 academic second term is coming to an end on 24/08/2018. We have sent 13 students to different schools and educational institutions due to your support. Only one student, who got sick and did not sit for her final exams of second term. We did not get to send more children, although we had hoped for 40 children, due to an increase on school fees and changes in terms of payments. KCA kindly asks for your support to finish up the third term with these selected 13 children.
KCA was also blessed to host a group of 10 visitors from the United States through World Race Mission Adventures. We were so blessed by them visiting the families of the children we are supporting in education. During their stay, we prayed for many who are affected with HIV/AIDS to help restore their hope in God. Our visitors got a chance to interact with children, taught them songs, worked hand in hand with the Health Medical Center Officers and learned how the health programs are operating in our community.
Our biggest prayer is for consistent support as we desire to accomplish much more. One way we we plan to generate funds ourselves is through our banana project and starting a piggery. The biggest challenge we still face is the ability to have people trust and believe in our work. We do our best to be faithful with all donations and this is now our third report.
Your contribution has set this plan in motion and your testimony about what we are doing is so very important. We humbly ask you to consider speaking about our organization within your circles of influence about what we are doing. We truly cannot meet all the needs without outside help and recurring donors will guarantee the stability of our efforts.
I want to honestly thank you all for this coordination and indeed kindly I do request to feel free to drop us a line on our link and any possible connections.
Kind regards!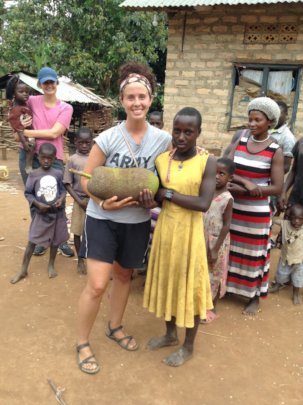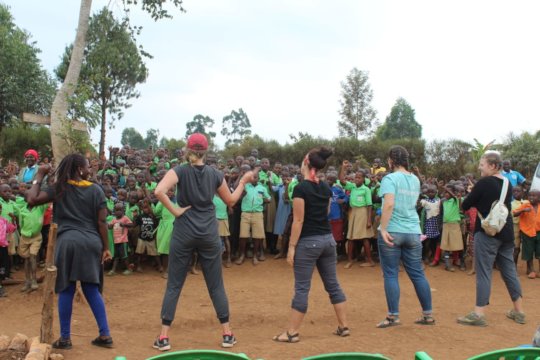 Links:
WARNING: Javascript is currently disabled or is not available in your browser. GlobalGiving makes extensive use of Javascript and will not function properly with Javascript disabled.
Please enable Javascript
and refresh this page.