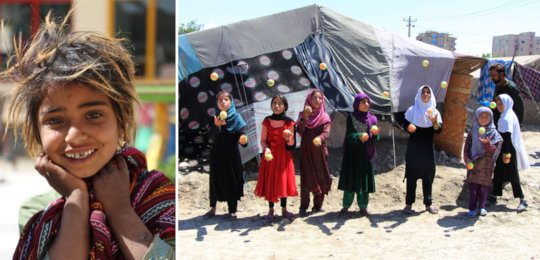 Dear friend,
Thank you for your support, and for keep believing in our work.
We have the privilege of being on the field and directly see the effects of what your contributions do with so many children of war. It is pure happiness for us to see the smile on the faces of the children who have gone through so much of pain but still hoping, recovering and blossoming. We try to give you an insight to our work by our newsletters, photos and videos. If you would like to come and visit us for a firsthand experience or have an online video chat with our center and children please let us know.
We are now preparing for our annual Social Circus Festival and Juggling Championship in August. None of these are just "entertainments" like in the western world. In the warzones these are collective therapies and rays of hope in the dark, strong reference to the peace and reminder of joy and meaning of life.
In this link you can read MMCC's newsletter with subjects such as: Polio EDU Performances, New Activities and Inauguration of our Photographers Meeting Point: https://goo.gl/Hqfvpb
In this link you can watch a new video about how Social Circus Pedagogy works: https://youtu.be/jJ_RtX2ncGU
Please share this report with your friends and take us out of isolation (or just come over and visit us in our center in Kabul), and please let us know if you have any ideas on how we can improve our work and promote it.
Thanks for your support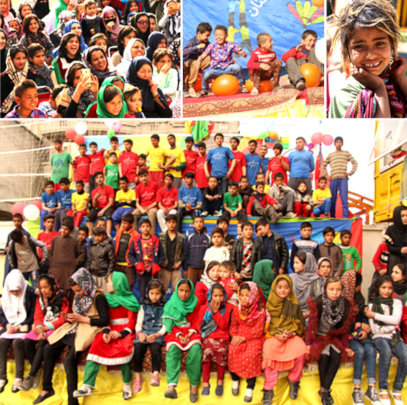 Dear friend,
Thank you for your support which has made a great impact on more than 700 children in Kabul, Balkh and Herat provinces of Afghanistan.
On this short video: https://youtu.be/_BWtIWM5rrw?t=6 you can see the winter program in Kabul and in the 3 photo collages, the final preparation and events of the winter plus the opening of our new center in Herat.
We had so much of fun and educational entertainment that made this winter the best ever winter for so many of our kids. The winter program gave us the opportunity to develop more educational performances and improve our unique pedagogy.
In Herat province the winter program was so essential in continuation of the activities for establishing a new center. Yes now we have a container based center in Herat where the activities are much better developed and sustained, a place young artists belong to and love. Please visit our new fundraising to support this new center: www.globalgiving.org/projects/MMCCglobal
Membership: We definitely need your further support as bigger donors can't justify financing fun and laughter with educational performances for children of war. Please donate to mobilize our resources to maintain and expand activities like Social circus festivals, Championships, Social games, Performances and Public events, Girls' workshops, etc.: www.globalgiving.org/projects/MMCCglobal
Monthly donations give us the confidence for long-term investing on children of Afghanistan and culture of peace by employing trainers for a full year for example and sustaining our activities.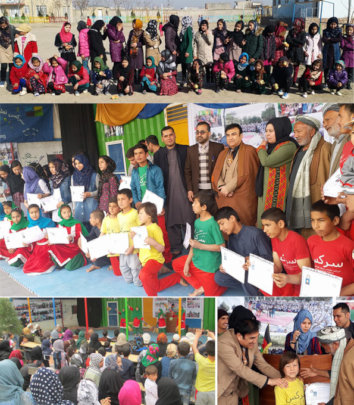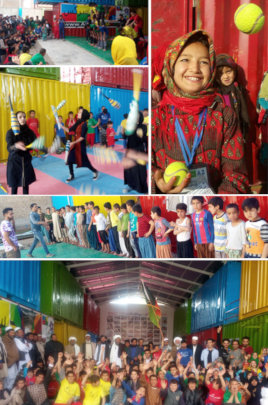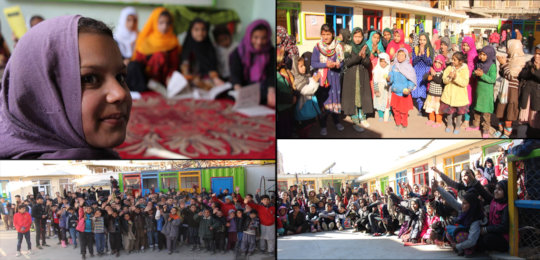 Your generous support has an amazing impact on over 600 children in Kabul, Balkh and Herat. The day to day personal and social improvements of the children in this program is so great. We are extremely happy that MMCC with your support is once again making the winter a great time of fun and education for so many kids in Afghanistan.
All the physical, entertaining and educational activities such as English, computer and different artistic classes are running as planed and all the kids enjoy their life time chance having enormous fun with circus arts.
The following are 3 sets of photos from the activities (in Kabul, Balkh and Herat) and soon we will bring you more detailed reports and stories with more photos and videos of the activities.
Thanks for your Support,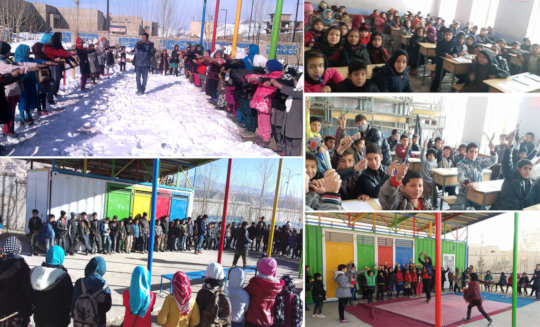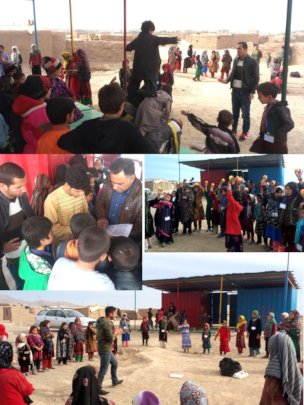 Links:
WARNING: Javascript is currently disabled or is not available in your browser. GlobalGiving makes extensive use of Javascript and will not function properly with Javascript disabled.
Please enable Javascript
and refresh this page.