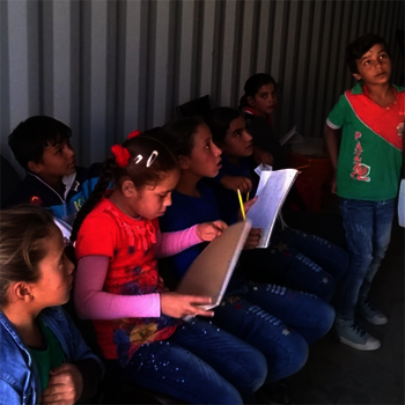 There are around 500,000 to 600,000 Syrian refugee children, but despite all the help from international and local NGOs, along with the Lebanese government, only 160,000 of these children have been reached. Public schools have been opening PM shifts, especially for these refugees. With all these efforts, more than 300,000 children still remain without schooling. This year, GHNI launched new classes at the House of Sarah for women and children to overcome illiteracy. These classes are in addition to the three vocational training programs and art classes that we have been providing. This school will be taking part in supporting hundreds of children with education. Our aim is to provide the younger generation with tools to enhance their living standards and rebuild their country when they go back. Some children are very thirsty to learn, which is healthy as they grow. When watching and analyzing their behavior, we noticed that they were sometimes hyperactive to the extent of violence. The more they are studying and becoming educated, the less violent and hyperactive the children become. When talking with them, they had only bitter memories of the war, damaged houses, and dead friends and family members. Now they have increased general knowledge and preferences, and they have begun to dream. In the future, they will be an educated generation that pursues what they love in peace, while they rebuild their home country better than it was. In addition, we have been providing health services five days per week to maintain the well-being of the children and all their family members.
Links: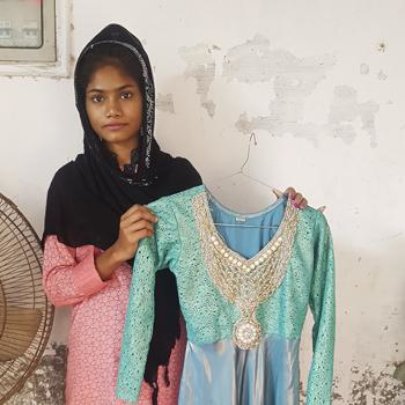 Sewing Center
The sewing center students have already learned how to sew clothes, so now they are working on handbags and ladies' shawls. The trainer is very excited along with students. The trainer shared, "This is what was in my mind to teach the girls. Now they cannot only stitch clothes, but they can also make the other things."
Computer Center
The students are continuing to practice by working on their assignments in our computer academy. They are nearly finished with the course and they will be receiving their certificates after the Christmas holidays. The students are now preparing for final exams, and the trainer is doing his best to teach.
Farming
Farmers are ready to sow the mustard and fodder it. The land is already prepared after cultivating. The farmers work hard to ensure there is enough water for the crops. They are hoping they will get more water.
Links: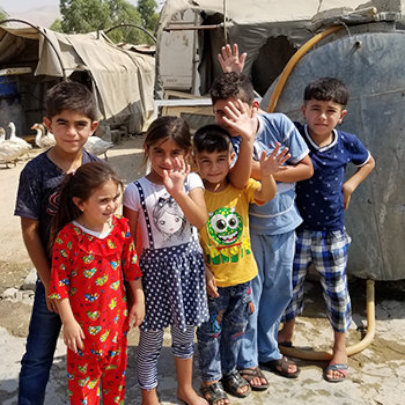 We are still actively raising funds for a school bus to help the Yazidi children get to school on a daily basis, as well as general funding to support TCD in the region. So far, you and others like you have donated $510 toward the school bus, so thank you for your generosity!
Throughout the year, Global Hope Network takes small teams of volunteers on Short-Term Trips to visit the field. During these trips, participants work alongside villagers and see Transformational Community Development (TCD) in action.
This month, we are taking a group of Short-Term Trip volunteers to Iraq to serve the Yazidis. The volunteers will assist with Transformational Community Development training and provision of aid supplies. The trip will be led by GHNI staff who already have established long-term relationships with Yazidi refugees.
Links:
WARNING: Javascript is currently disabled or is not available in your browser. GlobalGiving makes extensive use of Javascript and will not function properly with Javascript disabled.
Please enable Javascript
and refresh this page.