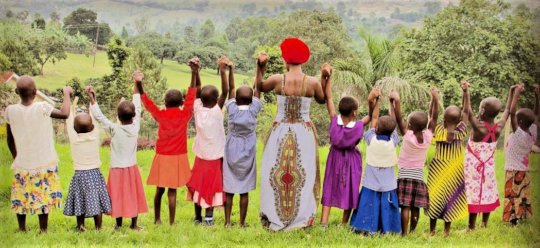 Children do not always have the words to express trauma.
Annah's mother died during childbirth. Her only family, her grandparents, became her caretakers. She felt like her grandmother was a mother, but always felt uncomfortable around her grandfather.
When her grandmother often went away, Annah was forced to be alone with her grandfather. She couldn't fully explain why she felt nervous around him. Then, when she was just 5 years old, he attacked her and sexually abused her. Eventually he was caught, but the abuse left Annah HIV positive.
Because of your support, she is able to get the ARV pills she needs to treat her illness so she can stay in school. Your EDJA staff made sure her grandfather was arrested. They supported Annah and her grandmother through the comlicated legal process. Your support also provides Annah with counseling to help her work toward healing.
Without you, Annah and her grandmother would have been left alone with no allies to stand with them. Your support reminds Annah that she is believed, she is valuable, and she is worthy of justice--truths that every survivor needs to hear.
Thank you for empowering and supporting Annah on her healing journey.
Links: