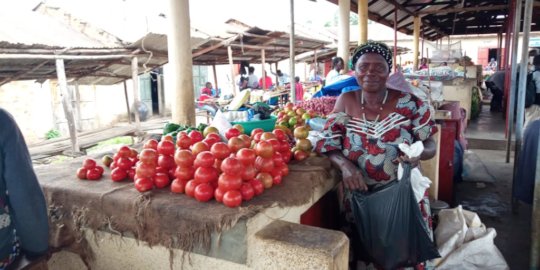 Rose is a 68-years-old grandmother who lives in a small town called Kihihi where she cares for three grandchildren. Rose has been a Nyaka grandmother for 10 years. During her time as a Nyaka grandmother, she's been very active in her Nyaka Granny Group. Rose has been able to borrow micro-funds from her granny group multiple times because she repays them with money made from her grocery business she runs in the Kihihi market.
Since the start of COVID-19, mandatory countrywide lockdown measures have been put in place to keep Ugandan citizens safe including a temporary restriction of boda use. After lockdown measures were put in place, Rose was faced with a tough decision. Rose uses the money she receives from the market to care for her grandchildren. Without the use of bodas to transport herself and produce, she was afraid she would not be able to return to the market to continue making money to care for her family. Due to her daily interaction with customers, Rose was also afraid she could carry COVID-19 back home. So, Rose made a brave decision to sleep at the market. Rose slept under her grocery stand for SIX WEEKS, leaving her three grandchildren with her son who recently graduated from college. Last week, Rose was able to go home to her grandchildren. Rose's dedication to her family is a great example of the strength within our Grandmother Groups and the love they have for their families.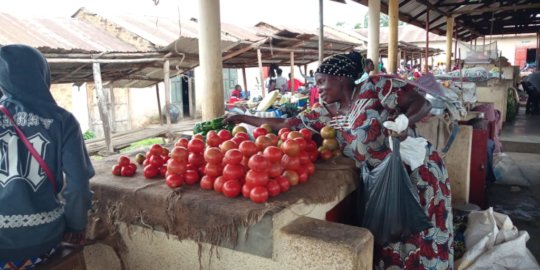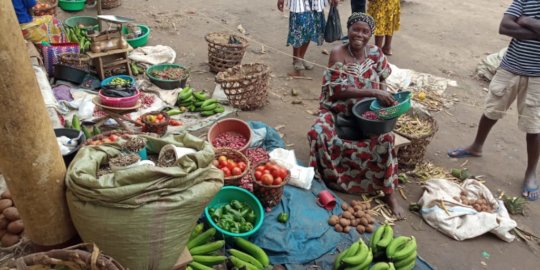 Links: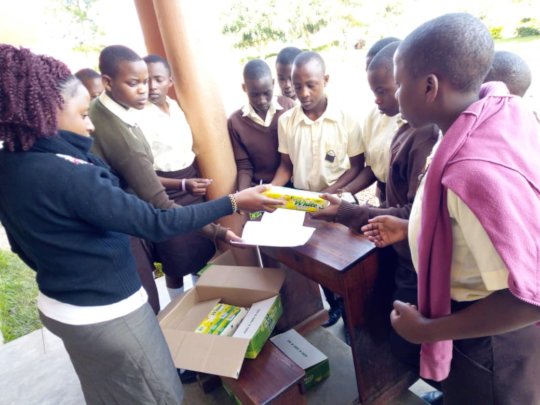 On Friday, March 20th, Nyaka sent students home to their communities due to the COVID-19 pandemic. Although students were going home, their safety and education remain a priority and necessity. Before going home, over 300 bars of soap were distributed amongst Nyaka Primary School, Kutamba Primary School, and Vocational Secondary School students. This soap allows students and their families to wash their hands in order to keep them safe. Along with soap, 644 school packages were sent home with students to help them continue learning for over a month after being sent home.
Since students have been home, Nyaka has implemented a new way of reaching students through radio programs. The first radio program was held on March 24th. Since then, Nyaka has held four live talk shows and had 518 radio announcements aired. The radio program has reached 400,000 people including students and other community members.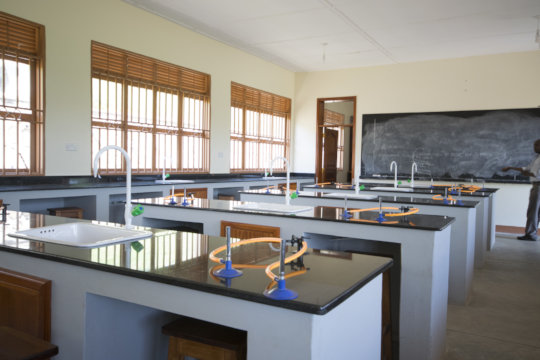 Links: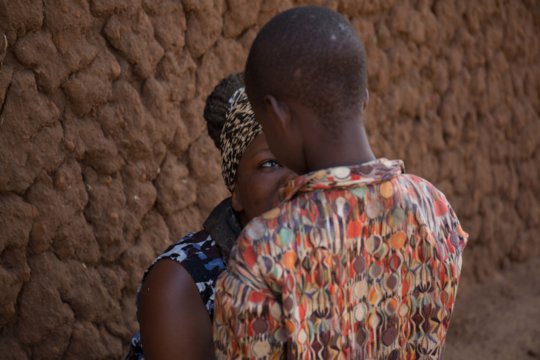 COVID-19 mandated lockdowns have caused the number of sexual and domestic violence occurrences to rise significantly. Uganda has been under a very strict nationwide lockdown since April 1st which has meant many survivors are forced to stay at home with their abusers. Last month, police estimated 3,280 recorded domestic violence cases. This is an increase of about 188% compared to monthly reported cases in 2019.
The United Nations has called for urgent action to combat the worldwide increase in domestic violence. Nyaka remains committed to providing free medical care, counseling, and legal advocacy services at no cost to all survivors. Nyaka's Sexual & Gender-Based Violence Program Coordinator, Brendah Aryatugumya, and has continued offering survivors the counseling they need through dedicated phone lines. We are distributing posters in English and Rukiga to raise awareness of these issues and encourage survivors to access support. We are also working to raise additional funds to enable us to provide survivors with safehouses in order to remove them from the home or vicinity of their abusers.
Links:
WARNING: Javascript is currently disabled or is not available in your browser. GlobalGiving makes extensive use of Javascript and will not function properly with Javascript disabled.
Please enable Javascript
and refresh this page.