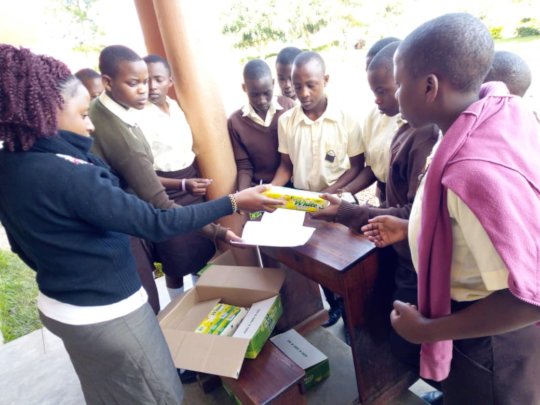 On Friday, March 20th, Nyaka sent students home to their communities due to the COVID-19 pandemic. Although students were going home, their safety and education remain a priority and necessity. Before going home, over 300 bars of soap were distributed amongst Nyaka Primary School, Kutamba Primary School, and Vocational Secondary School students. This soap allows students and their families to wash their hands in order to keep them safe. Along with soap, 644 school packages were sent home with students to help them continue learning for over a month after being sent home.
Since students have been home, Nyaka has implemented a new way of reaching students through radio programs. The first radio program was held on March 24th. Since then, Nyaka has held four live talk shows and had 518 radio announcements aired. The radio program has reached 400,000 people including students and other community members.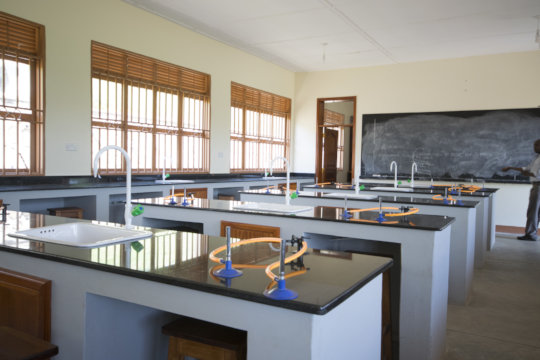 Links: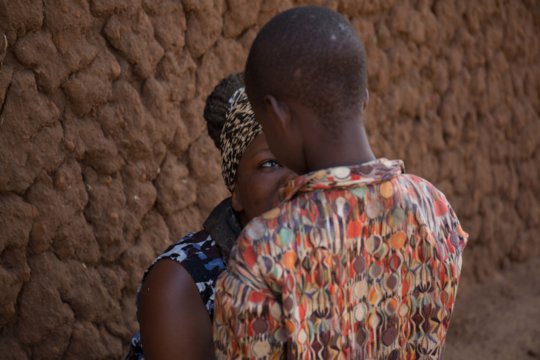 COVID-19 mandated lockdowns have caused the number of sexual and domestic violence occurrences to rise significantly. Uganda has been under a very strict nationwide lockdown since April 1st which has meant many survivors are forced to stay at home with their abusers. Last month, police estimated 3,280 recorded domestic violence cases. This is an increase of about 188% compared to monthly reported cases in 2019.
The United Nations has called for urgent action to combat the worldwide increase in domestic violence. Nyaka remains committed to providing free medical care, counseling, and legal advocacy services at no cost to all survivors. Nyaka's Sexual & Gender-Based Violence Program Coordinator, Brendah Aryatugumya, and has continued offering survivors the counseling they need through dedicated phone lines. We are distributing posters in English and Rukiga to raise awareness of these issues and encourage survivors to access support. We are also working to raise additional funds to enable us to provide survivors with safehouses in order to remove them from the home or vicinity of their abusers.
Links: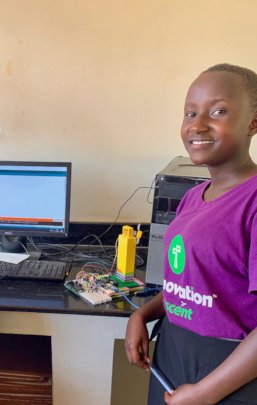 Your donations are changing the lives of so many girls in the community. Girls, like Rabecca, now have the opportunity to pursue their interests and realize their full potential. Here are some of Rabecca's thoughts on her participation in the recent robotics camp at Nyaka:
"My favorite part of camp was learning more advanced computer engineering -- typing codes and using electronic components that I had never seen or been exposed to before. It was amazing and I was introduced to a completely different way of thinking. I have always loved computers but I lacked the access and opportunity to use them.

Through Nyaka tech camp, I had access to the technology that I have wanted to learn about. And, more importantly, I am working with instructors who can teach me how to use it.

Girls need experience using computers. Many think that it might be a career or interest for boys but we need girls too! When I grow up I want to be a doctor and I know the skills I'm learning here will help me in this career. At this camp I've seen people make many inventions that could be used in a hospital. For example, my friend made an automatic tap that will make hand washing easier and more effective, preventing infection and the spread of disease. I've seen how other countries are using technology to develop and I'm hopeful that I can become one of these innovators."
Thank you for continuing to lift girls like Rabecca up. We are a stronger community when our girls feel supported and encouraged to think outside the box!
Links:
WARNING: Javascript is currently disabled or is not available in your browser. GlobalGiving makes extensive use of Javascript and will not function properly with Javascript disabled.
Please enable Javascript
and refresh this page.