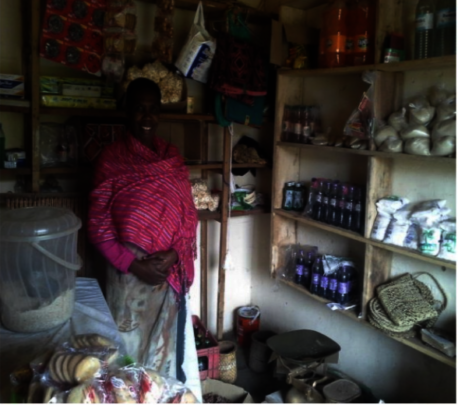 71-year-old Kellen lives with her two biological grandchildren whose mother died after many years of battling an illness. To help care for her grandchildren, Kellen was able to benefit from microfunds. Thanks to the funds her granny group received, Kellen was able to borrow 500,000 Ugandan Shillings ($141.07) that she used to start a retail business in her community's trading center. Kellen always had a dream of starting a small retail shop to sell produce and charcoal since finding firewood in her community was a big challenge to many. After some consideration, Kellen decided to start her small retail shop and only sell charcoal because she was not able to physically keep an active farm. The success of her business has allowed her to repay her loan ontime and the rent where she operates her retail shop. Kellen doesn't regret anything since starting her business!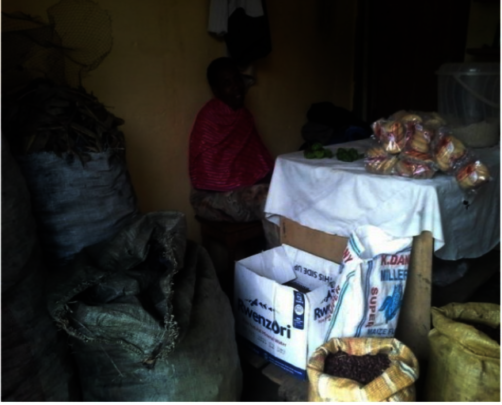 Links: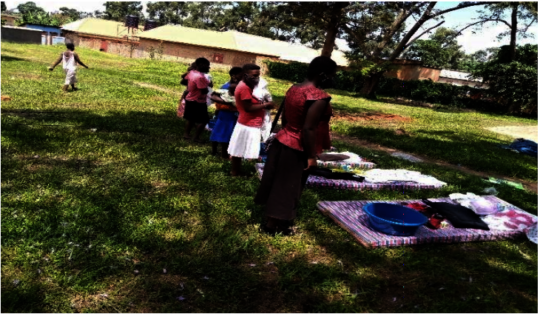 Mental health is a critical component for any survivor of Sexual and Gender Based Violence (SGBV). Counseling programs play a crucial role in any survivor's healing process. Our team has done an amazing job introducing different ways for survivors to receive counseling including home based counseling, school based counseling, counseling at Healing Centers, group therapy, and even phone therapy.
Offering multiple ways for survivors and their families to access counseling services, allows us to meet their needs and to ensure they're getting what they need to move them forward through recovery.
Sometimes after a girl or young woman is assaulted, they discover they're having a child as a result of their assault. Group therapy often allows girls and young women facing the same trauma to come together and help each other through the healing process. Unfortunately, these young mothers often face challenges providing for their children
Recently, after a group therapy session at the Kihihi Healing Center, all the young mothers went home with resources for their babies. They all left therapy with smiles on their faces because their babies each received clothes, a wash basin, nappies, baby powder, blankets, bed sheets, a mattress, baby bathing soaps, baby carriers, and more.
Thank you!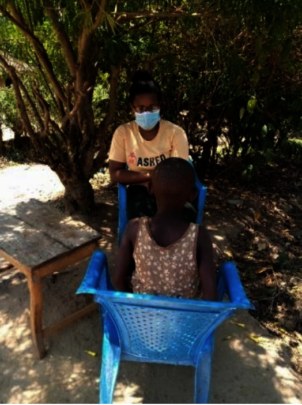 Links: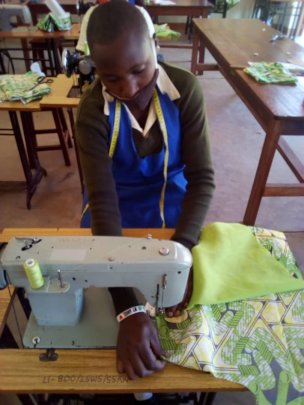 During the first quarter, Nyaka students completed their national exams. These exams determine whether or not students pass to the next grade level or graduate. The exams students took include the Directorate of institution training (DIT), Uganda Advanced Certificate of Education (UACE), Uganda Certificate of Education (UCE), and Primary Leaving Examinations (PLE) exams.
52 students from Nyaka and Kutamba Primary Schools took their PLE, 32 students took their UCE exams, 16 Vocational year 2 students sat for their DIT exams, and 23 Senior 6 students took their UACE exams. Due to COVID-19, all students are currently at home waiting for results to be released by the Ministry of Education and Sport (MoES).
Until all students return to school, the MoES has donated Home Study Learning text books for Nyaka Primary School students and we continue to create and distribute additional study materials. Teachers have continued distributing study materials for vocational students who have not yet reported to school by traveling to visit students or having students come to the Kutamba and Nyaka libraries to pick their materials.
Also, 51 Nyaka vocational students are benefiting from a Grad Prep Program. This program offers additional support to students so that they can compete in the job market after they complete their courses. To keep students safe, this program was virtual, with each student accessing a CD with the recorded preparation materials. Students actively learn about a range of topics, including: goal setting, social media, financial literacy, job applications, resumes (how to tailor them to job advertised), cover letters, hiring processes, how to network effectively and benefit from it, and how to network with new people.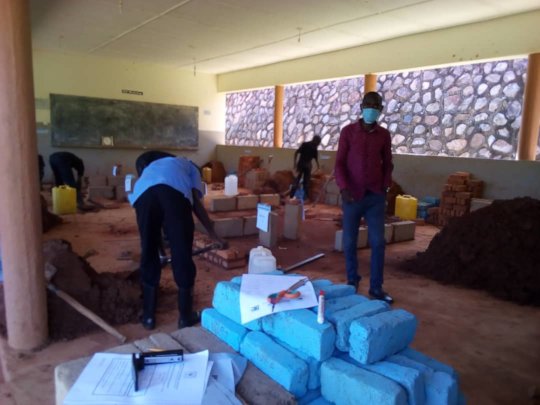 Links:
WARNING: Javascript is currently disabled or is not available in your browser. GlobalGiving makes extensive use of Javascript and will not function properly with Javascript disabled.
Please enable Javascript
and refresh this page.