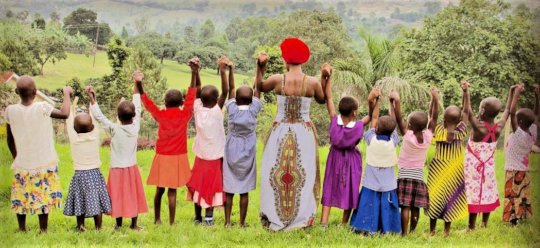 Children do not always have the words to express trauma.
Annah's mother died during childbirth. Her only family, her grandparents, became her caretakers. She felt like her grandmother was a mother, but always felt uncomfortable around her grandfather.
When her grandmother often went away, Annah was forced to be alone with her grandfather. She couldn't fully explain why she felt nervous around him. Then, when she was just 5 years old, he attacked her and sexually abused her. Eventually he was caught, but the abuse left Annah HIV positive.
Because of your support, she is able to get the ARV pills she needs to treat her illness so she can stay in school. Your EDJA staff made sure her grandfather was arrested. They supported Annah and her grandmother through the comlicated legal process. Your support also provides Annah with counseling to help her work toward healing.
Without you, Annah and her grandmother would have been left alone with no allies to stand with them. Your support reminds Annah that she is believed, she is valuable, and she is worthy of justice--truths that every survivor needs to hear.
Thank you for empowering and supporting Annah on her healing journey.
Links: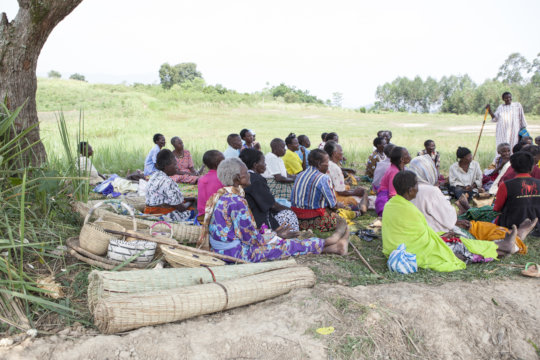 Nyaka grandmothers give everything they have so their grandchildren can have a better life.
Grandmothers like Honest work hard in the fields under the hot sun through the pain of arthritis and old age to make sure their grandchildren have enough to eat.
Before joining Nyaka, Honest had a small shop, but could not grow enough or buy enough supplies to sell. Because her small business was not growing, Honest could not afford basic needs or school fees for her grandchildren.
When Honest and other grandmothers created a Nyaka Granny Group in their region, your support helped her dramatically change her family's life. Because of your support, Honest received a micro-loan that allowed her to grow her business.
Because you empowered Honest through business training, people now come from all over the region to shop at her store! You have allowed her the opportunity to send her grandchildren to school!
As you watch her story with the link below, know that this is one of the 7,000+ happy endings you have helped write. Thank you for supporting women like Honest so she can better other children' worlds.
Click here to watch the video!
Links: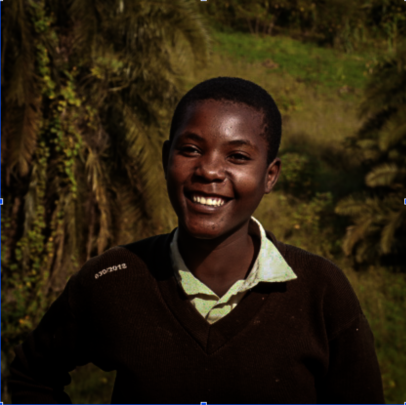 Thanks to your support, Susan can transcend her life of rural poverty by working towards a career in health care! By the time Nakunda Susan was five, she had lost her father. Her mother was left to take care of Susan and her five older siblings. Her mother could barely afford to fix their broken down house, let alone pay for Susan's school fees. Susan's education was a low priority. It's uncommon for impoverished girls in rural Uganda to attend school. They're often pushed to get married as soon as they can. However, because of your compassion, everything changed for Susan and her family! A neighbor, who was a teacher, came to Susan's home to share that orphans could attend school for free at Nyaka. Susan was soon enrolled in nursery class at Nyaka Primary School. While at Nyaka Primary School, you provided Susan with and education, as well as necessities like clothes, books, and breakfast/lunch. You also impacted the lives of Susan's family when you repaired her crumbling home. You gave Susan a safe place to study so she could succeed. Academic success is crucial for Susan, because she dreams of being a nurse. One day, when she was too ill to attend class, she visited Nyaka's Mummy Drayton Clinic. Because you make it possible for students to access Free health care, Susan was immediately treated and returned back to school. She was amazed to learn that the nurse who helped her had once been just like her! Nurse Ruth had been one of Nyaka's first students. Now she was a bright, successful young woman. (you can read Ruth's story here)! Because you empowered Ruth 17 years ago, Susan was inspired. She decided then that she would work hard to become a Nyaka nurse too like her hero, Ruth. Your compassion is creating a wave of change in Uganda! Because of the opportunities you provide for Nyaka students, Susan has the tools she needs to achieve her dreams AND impact generations of orphaned students to come. Thank you!
WARNING: Javascript is currently disabled or is not available in your browser. GlobalGiving makes extensive use of Javascript and will not function properly with Javascript disabled.
Please enable Javascript
and refresh this page.