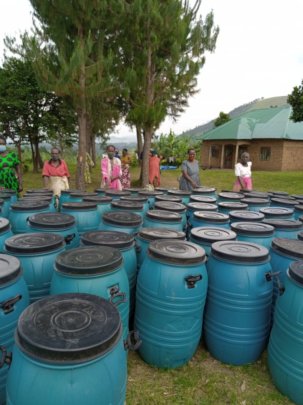 Our grandmothers are feeling so much love and appreciation. In December, over 200 grandmothers received 135 liter water harvesting tanks! We have a strong belief in ensuring our community has access to clean water to keep them safe and healthy. In addition to providing harvesting tanks, over the last 20 years, we've also built and maintained two gravity-fed water systems that serve thousands of families and reduce the spread of preventable waterborne illnesses.
In December, grandmothers also received their lunches from the grandmother focused fundraiser we held in September in celebration of Jackson's 50th birthday. Our goal was to make each of our grandmothers feel appreciated by treating them to lunch. Since the mandatory closing of our schools, due to COVID-19, almost eleven months ago, some of our grandmothers have been caring for as many as six grandchildren on their own 24/7 while managing their small businesses.
We are so grateful for your support because we reached our goal of making our grandmothers feel appreciated. Our grandmothers continuously feel your support in spite of the distance between you.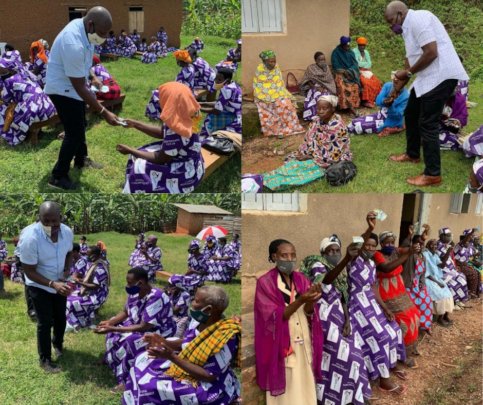 Links: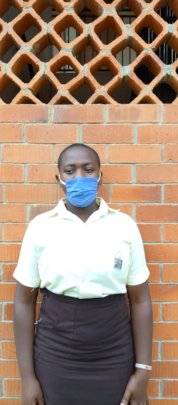 Several students, such as Immaculate, returned to Nyaka Vocational Secondary School (NVSS) in October. During the seven-month mandated lockdown, Immaculate continued to learn by reading her schoolbooks, study materials delivered by teachers, and completing sample exams.
Girls including Immaculate benefit from the accessibility to live on the NVSS campus during the school year. Traditionally, some students have to walk seven miles or more one way to and from school every day. This can be very dangerous for any student, especially, our girls who are vulnerable to sexual assault as they walk long distances.
Not only does living on campus allow students to focus on their studies in a controlled environment, but it also helps us keep students safe from having to walk long distances daily.
Thank you for helping us provide a safe environment for our students!
Links: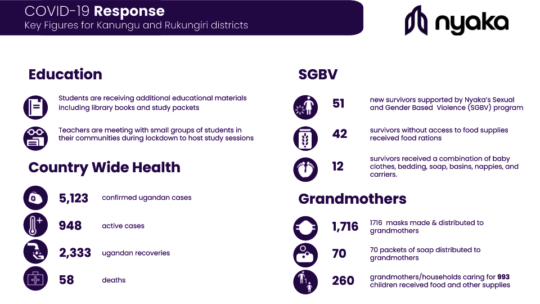 Educating students remains our priority. Our teachers have been traveling across Kanungu and Rukungiri districts, providing educational materials to our students, and working with individuals and small groups. Nyaka staff members are following strict COVID-19 protocols to keep themselves and the community safe.
We have continued to distribute masks and emergency relief to particularly vulnerable community members. As is the case globally, cases of sexual and gender-based violence have increased in our communities during and after lockdown. Our SGBV staff is working tirelessly to support survivors and provide them with access to medical care, counseling, and legal support to bring their perpetrators to justice.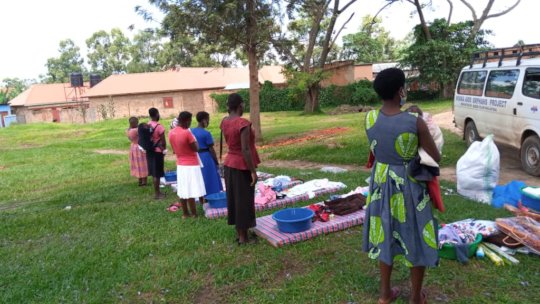 Links:
WARNING: Javascript is currently disabled or is not available in your browser. GlobalGiving makes extensive use of Javascript and will not function properly with Javascript disabled.
Please enable Javascript
and refresh this page.