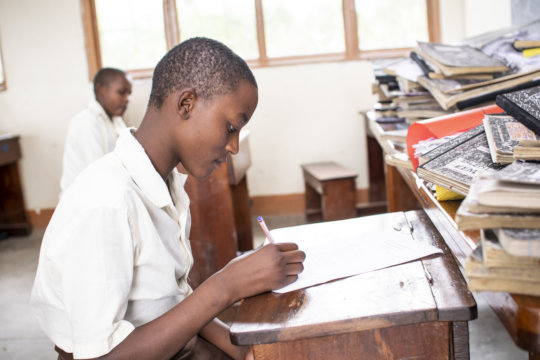 2018 was a year of exciting first for students in your schools! In December 2018, your Vocational Secondary School first class of senior four students participated in national exams. Your students did very well! Over half of participating seniors earned scores that would earn them admittance into a great high school. The remaining students will continue their education in vocational or certificate programs. Also in 2018, NVSS hosted its first Robotics camp. More than 100 students from NVSS and other schools in the community learned valuable technology skills like programming, robotics, and coding.
Thanks to your continued and unwavering support, you've successfully built most of your Nyaka Vocational Secondary School. In 2018, you completed construction of your Multipurpose and Dining Hall and Kitchen. Now your Vocational Secondary School is one building away from being completed!
The final building will be home to the school's physics and chemistry labs. This will allow you to provide Nyaka students with high quality STEM education (Science, Technology, Engineering, and Math). This program will help your Nyaka students continue to earn high scores on their national exams so they can be accepted to great high schools and universities. This program will increase your student's interests in working in STEM field.
It is so vital to make all of your schools centers for excellence in STEM fields, because over 80% of future jobs in Uganda—and across the world—will require some STEM knowledge.
You are providing new hope to the most vulnerable children in Uganda. Every one of the students who attend your Nyaka Vocational Secondary School will be more likely to find employment. They will live longer, healthier lives. And their children will be more likely to attend school.
You are breaking the cycle of poverty in Uganda. Thank you!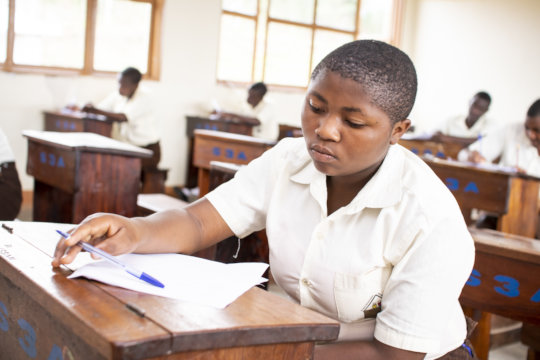 Links: