Clothes for street children: during christmas
Christmas is the day of spreading happiness, with this message Don Bosco Veedu society, identified and rescued the children from the streets who are vluenrable, and are having no means to celebrate christmas. on 23rd of December the society celebrated christmas at Don Bosco Nivas, with the presence of 30 street children rescued through our outreach centre at the railway station. The children were gifted with the new pair of clothes, which helped them to smile brighter.
The gift packets consists of one pair of pants and T-shirt. Fr. Thomas P.D, Director Don Bosco Veedu Society conducted the gift distribution. The children happily recieved their gift packets shared their joy of getting new pair of dresses, which they can only dream.
Distribution of Stationary items
Don Bosco Open Shelter home is a project of Don Bosco Veedu Society. our open shelter home provides temperory shelter to orphan boys of the age group 6-18 durring the time of vacation. This year the society decided to provide the incontact children (children who are placed in other boys home for educational care) with essential stationary items for continueing their education.
on 23rd december in a meeting the incontact children of Don Bosco Nivas open shelter home where call forward, and Director Fr. Thomas P.D, distributed them with a Kit of Essentials. The Kit consists of 4 note books, Pencil, Pen, Eraser and geometric box.
Many of them are not having the essentials, and the those boy's home where not able to afford the same. The contribution from our global giving donors helped us make the dream of our children into reality, thank you for the support.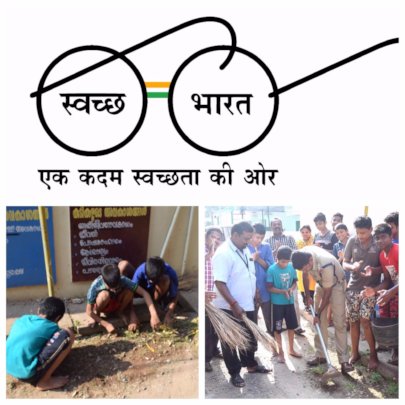 The nature prevention summer camp a successful model, which has revolutionized the mind set of the children. The participants of the summer camp camp they themselves initiated and organized an event on 2nd october, the birth date of M.G Gandhi the father of Nation, the day they celebrated with cleaning their premises in the slum. This event was named as Swatch Barath. Your noble contribution helped us to change the mind set of fourty children residence of Karimadom Slum. Even after the camp their vibrance of keeping their surronding is clearly visible among the children. Fr. Thomas P.D director Trivandrum Don Bosco Veedu Society appreciated the efforts of the children.
Durring an event on November 14th, Children's day, Mr. Eqbal, participant of the nature camp delivered a speech on the importance of preserving the environment for the future generation. His words where mind blowing, and it is sure that the summer camp has bring attitudinal changes among the children in Karimadom slum those who are part of the summer camp.
WARNING: Javascript is currently disabled or is not available in your browser. GlobalGiving makes extensive use of Javascript and will not function properly with Javascript disabled.
Please enable Javascript
and refresh this page.