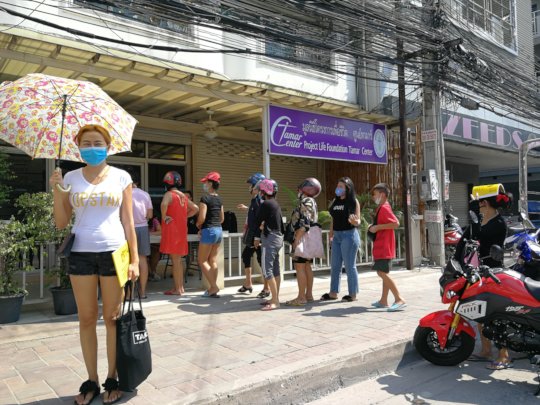 Hello everybody!
It is time for another update from Tamar Center. First, let me say a big THANK YOU to you all for your support of Tamar Center during this current time. Who would have expected a couple of months ago that the whole world would be in total crisis mode now? Thank you for supporting us and especially to those that helped with our emergency appeal.
Here at Tamar, everybody is safe. Since last week Friday, we are basically shutdown, as the local government shut all non-essential businesses and asked people to stay at home. We are following this. But in the days before, we were very busy with preparing and handing out food packages to women, men and ladyboys (transgenders) that lost their jobs. Here in Pattaya, the complete sex industry was shut down by the government which put tens of thousands of people out of a job. In the beginning, the women where still allowed to stay in the bars as most of them were living there on the top floors, but when the whole closure of all non-essential businesses was announced, the women had to leave and found themselves suddenly on the street.
The impact here is very big. Pattaya relies on the tourism industry for 80% of its income.. I put a link below to a local newspaper article that describes the knock-on effect that the closure on the bars has. Suddenly, we received a lot of calls from women that told us that they had nothing to eat anymore and asked for help. We first packed 20 bags and drove them out, but our car got totally overwhelmed by many women coming and standing in line. We switched gears and over the next days distributed 470 food packages to the people that needed it – each should last for about one week. – It was great teamwork and we enjoyed it, even though it was hard to see the desperation in the eyes of the women. While we are shut down, our team is still in contact with the women. All women who received the food packages, received our contact information and currently, we are working in partnership with some other NGO's that are still distributing food. We have decided as Tamar Center to concentrate on the emotional support of the women and if they are hungry, send them to others that are providing food. At the same time, we are getting ready to continue our distribution as soon as the others stop, as we are think that this will not be over anytime soon. Many women left Pattaya as well and returned to their villages, but now travelling in Thailand is also very difficult as no buses or trains are running anymore.
While doing this, we also had to keep the women in our program safe. Not easy in this situation. We have many women with HIV, two pregnant ones and some with other health conditions which is part of why we shut down for now. We are evaluating how we can safely continue. Difficult times! Thank you for standing with us and for being concerned about the women here in Pattaya. We will keep you updated and if you would like more detailed information, please follow us on Facebook or contact us via Email.
For the Tamar Family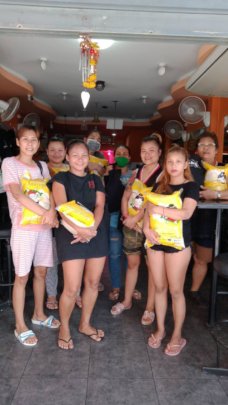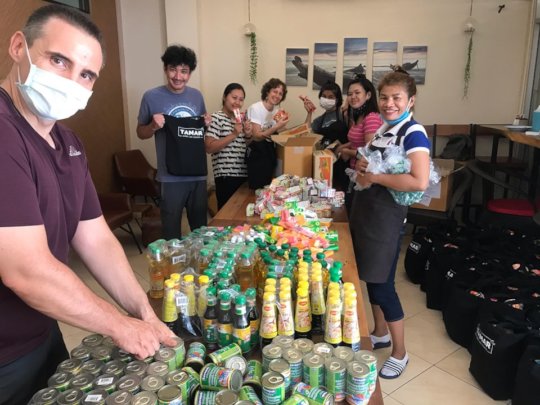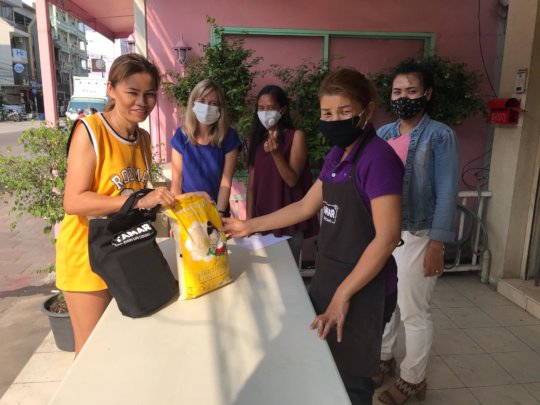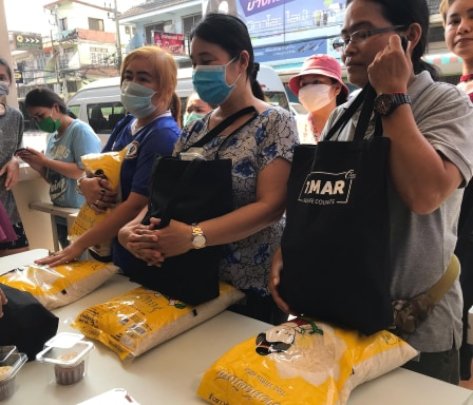 Links: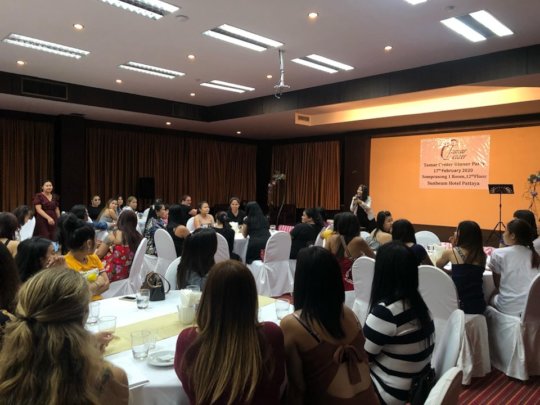 Hello!
Hope you are doing well. Thank you for your support of our new Building project. Today we can give you a little update about what has happened so far.
Through your generosity and the generosity of many other donors we have now raised a little more than 6 Million THB. We have hired a company in Bangkok that came and did an official evaluation of the building that we want to purchase. The result was a 62-page document that confirmed the price that we had in mind.
The very next day we had a meeting with the owner couple and very fast agreed on payment terms and other small things, but sadly, when we came to main price for the Building, they asked for three million THB more than the evaluation price. We tried to negotiate with them, but they were not really open to it. We decided at that stage to take some time, evaluate our offers and that will contact each other again in next weeks. We are still hopeful that the owners will come down with the price. They had their expectation of the value of the property and were very surprised that the evaluation was a lot lower than their hopes.
In two weeks, we will also present the whole building project to all the board members of our foundation. They know about this project but during the annual board meeting we get the chance to explain it all in detail and answer any questions that they might have.
So much for an update from us currently. We are hopeful to have a breakthrough soon and continue to trust that we can finish raising the needed funds for the building.
Attached you will see a couple of pictures from our latest outreach party. We had 63 women attending from many different bars and one left sexwork already and moved in with us and two are very close to move in with us.
Thank you for your support!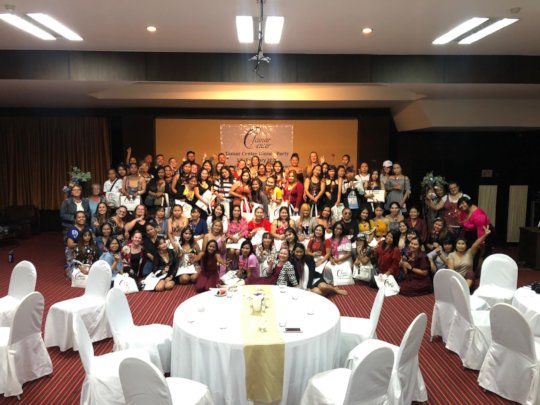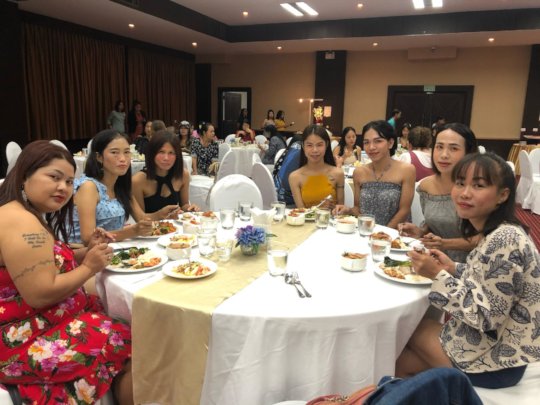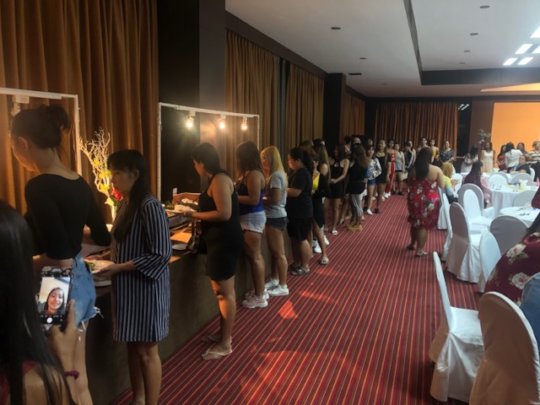 Hello everybody!
Greetings from Thailand. We trust that you had a great start into 2020 and hope that it will be an exciting year for you. Here at Tamar Center we had an amazing start into the new year with a day of reflection and goal setting on the 3rd of January. But on the 8th of January we got a special treat for everyone: We were able to visit the Pattaya Elephant Sanctuary with all our women. Most of them had never been close to an Elephant before and some were very scared but, in the end, everyone enjoyed it. We fed the elephants, showered them, walked through the jungle with them and even took a bath together. Everybody enjoyed the outing and we will go back in March with the older children so that they can enjoy it as well.
December was an exciting month for our Children. Thanks to "Cyclists with Compassion" who did a Sponsor Ride in Thailand we were able to take all the Tamar Children to fun outing to the Open Zoo in Sri Racha. You can see on the pictures how they enjoyed this outing. And during our yearly Christmas Party there were many happy faces, as the children all unwrapped their presents. The kids really got into them and played the whole day and long into the night. Especially nice was it to see the younger kids "reading" – better looking – at a book. Most of them did not own any books, but for this years Christmas we got each of them a book and also stocked our Nursery with a bigger selection of books so that the Nursery Teachers have a bigger selection to read to the children from.
In the next months we will also get at least two more children as two of the women that we have taken in in the last year are pregnant. Both women are doing well, and we expect to have the new babies join us in March/April of this year. Also, over the Christmas break, our houses were full of many more children as many came to visit their mothers in the school holidays. It was nice to see them re-united and we are also happy to see that one woman has decided to keep her child with her now and not to sent him back to the grandparents. But it is also a challenge, as they are not used to looking after a baby. We try to give them as much help as possible and encourage them.
Thank you for helping us look after these precious children.
For the Tamar Family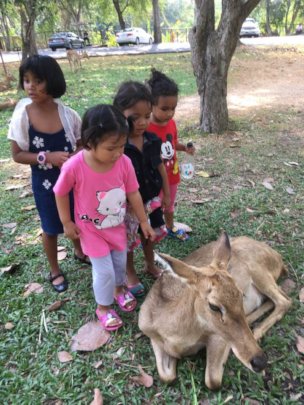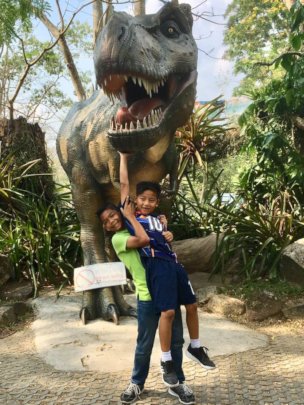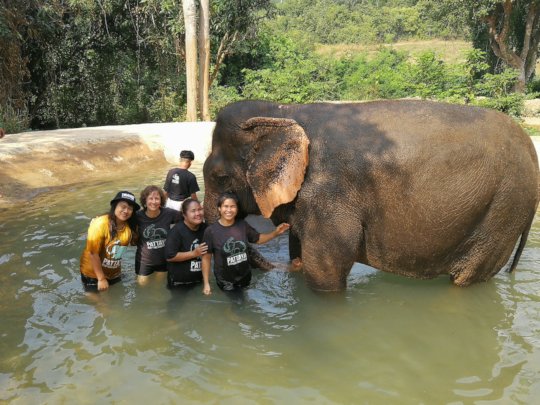 Links:
WARNING: Javascript is currently disabled or is not available in your browser. GlobalGiving makes extensive use of Javascript and will not function properly with Javascript disabled.
Please enable Javascript
and refresh this page.