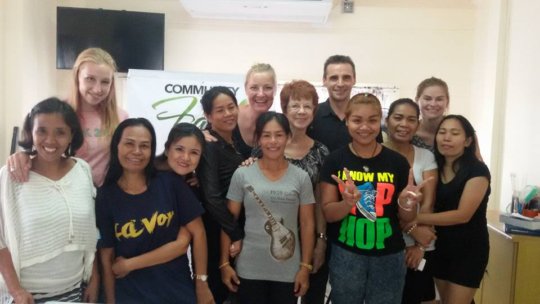 Hello everybody!
Hope you are doing well. It is amazing how the time flies in the moment. A lot has happened and we are glad to keep you all updated with what God is doing here.
Last week Tamar Center hosted a small Conference: Sons and Daughters (http://www.sonsanddaughters.org.hk/ ) from Hong Kong and Tamar Village (http://tamarvillage.org/) from Singapore came invited by Linda Herrmann to meet with Nella and Daniel for three days. Both Ministries work in the Red-light Districts in their countries and it was nice to spent the days hearing about the work that God is doing through them, to pray together, to share success and failure stories, to encourage each other and also to look for ways how we can work closer together. One of the outcomes of these meetings are that next year Tamar Center will send a team to work with Tamar Village in Singapore. In Singapore, there are about 300 Thai women working in prostitution and the idea is that the team from Tamar will be able to share with them in their own language. Please pray with us, as we seek the Lord to see how we can make this happen in the best possible way.
Another highlight of the last month was that Nella is back working again. After her sabbatical, we are glad to have her back and she is working hard on setting up the new counseling plan and with Alinda has already started a new counseling group with the women that finished the last training and will launch another group counseling for the women that are already a bit longer with us soon. On top of that she is working on individual counseling for many of our women. Nella, we are glad to have you back!
Other updates from the last month:
- Tuu and Waan are currently in Chiang Mai for a 14-day long Leadership Matters Course (https://www.wetrainleaders.org/lmc/what-is-lmc-2/) We are missing them here but are happy that they have the opportunity to develop themselves.
- Oui and Nok are still on DTS. Currently they are on the first part of their outreach. This part is in Thailand and later in the year both of them will go to Nepal for the second part of the outreach.
- Currently we have two Volunteers working with us. Erika from the Netherlands and Kinzie from the US. We are very thankful for their service and they are doing a great job in teaching English and going on Outreach.
- With Waan doing the Leadership Course, Ice is in the moment in charge of the Restaurant. She is really rising to the challenge and prepared all the food for the Conference. We are really proud of her.
- Right now, we have school holidays in Thailand – which means that every day we are sending one extra team member to help out in the nursery. Big thank you to Rik for taking all the kids to the sheep farm for an outing – they loved it.
- In Soi 6 Melinda had a nice idea and got a couple whiteboards installed. Now she prints out a picture of each woman that comes to the English Class so that we all know who the different students are.
- The church in Soi 6 is going strong under the leadership of Fon and Soi. Last week a number of women opened their hearts for Jesus when Nancy preached.
- In the card room, we finished a couple of big orders and are now ready for more Christmas card orders. Do you have your cards already?
- Steffi and Tuu are working on plans to renovate the card room with the help of a DTS next month. Please pray for good ideas and that the card room can really become a place where everybody enjoys working.
- One new women has joined us from the Bars. R. with her daughter have moved in and R. is working in the restaurant and doing a great job there.
This list could go on and on and on… It was a very busy month and we are glad for everything that was achieved. Thank you for your continued prayers and support of Tamar Center – through this, you make our work possible!
For the Team at Tamar Center
Daniel Vaupel
PS: Do you have all your Christmas Cards already? If not, please check out our collection of christmas cards, handmade from our women!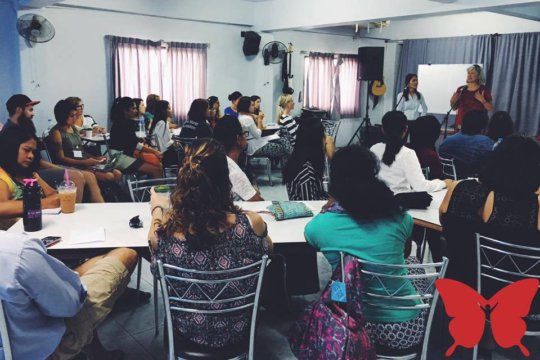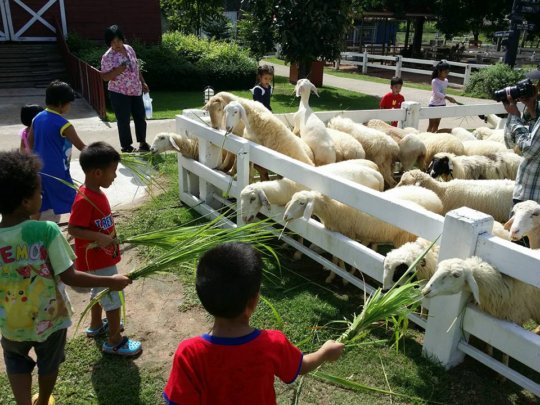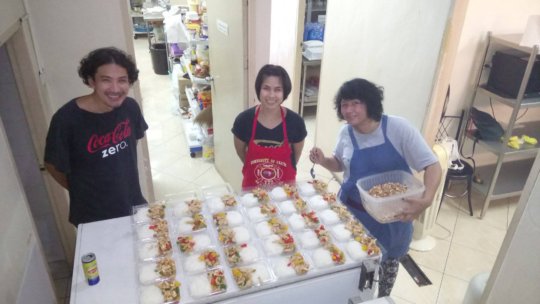 Links: