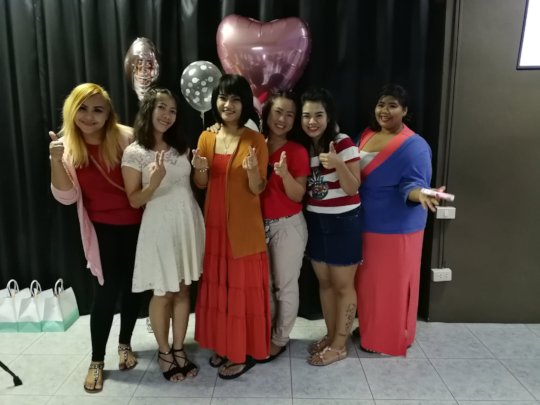 Thank you very much for your support of the 20th Tamar Vocational and Life Training. On Friday the 10th of August we celebrated the Graduation from this years Training. Six women left prostitution behind and joined the training that started on the 18th of May and I am very happy to report that all six of them have graduated! This is actually the first time in seven years that everybody that started also finished the training!
And not only that – all six of them are doing very well and continue to go strong. None of them is leaving Tamar Center but all of them have asked if they could stay on and so we will employ them in our businesses from next week onwards. But first they have a break over a long weekend to celebrate themselves and to rest after these twelve weeks of training.
From the six women, three trained in the Restaurant/Bakery, two in the Hair Salon and one studied sewing and learned to sew bags, scarves, headbands and other items. They have done very well, and we are very proud of them! They learned not only about these jobs but also learned how to deal with finances, how deal with family and many other things. They all received counseling and we have seen them grow a lot in the last weeks. Some of them were very shy in the beginning, others suffered still from what they experienced while they worked in prostitution but now we see that they are on a good way forward.
Thank you for being a part in this life changing training. You have impacted the life of these six women for eternity!
I hope that you will enjoy the attached pictures – they show the students at graduation and during the training.
With gratitude
Daniel Vaupel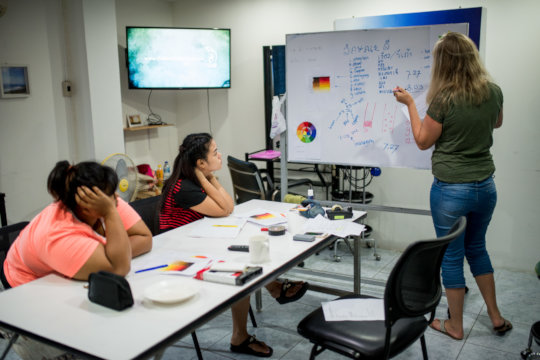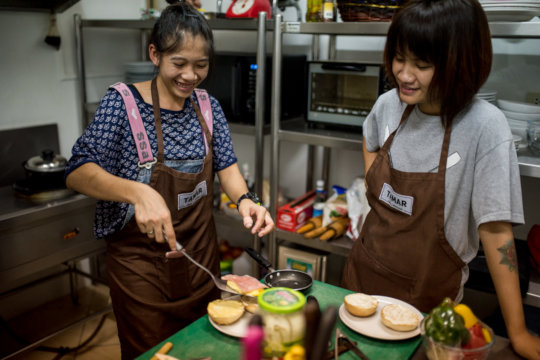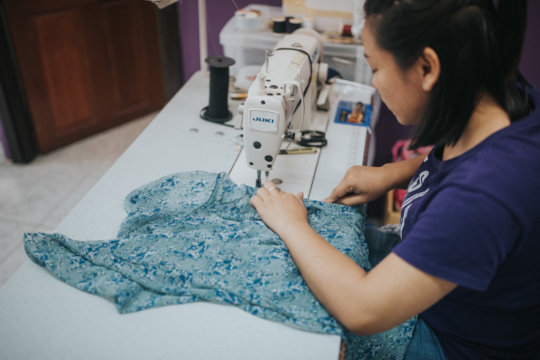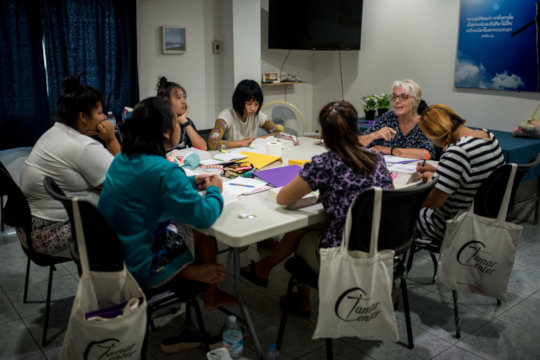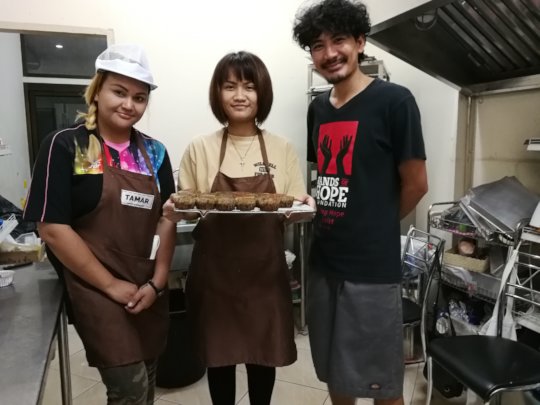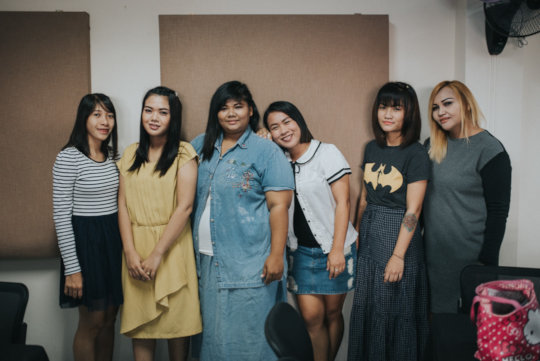 Hello everybody!
Thank you very much for your generous support of our project in the last months. Today I would like to give you a short update about has been happening. In May we started our 20th Tamar Vocational and Life Training and six women joined this program. They left a life in the brothels of Pattaya behind and moved into the housing that we provide for them. All except one of the women have children, but only one brought her child with her. This child is now also staying in our Nursery during the day, when the mother has the training program.
It is so crucial to be able to offer these women safe housing and we are very happy that through your help we can provide this to them. The women are staying in two houses, where each of them has their own room and they share bathroom, kitchen and living room.
During the training the women are learning different skills in baking, cooking, hair dressing, sewing and card making, and they also get a lot of counseling and other help. Last week the topic of the training was about forgiveness - very hard topic for these women as most of them had very abusive childhoods. We are now already in the 8th week of the Training program and we are looking forward to continuing to see these women develop further.
Thank you for making our work possible and for all your support!
Daniel Vaupel
Director Tamar Center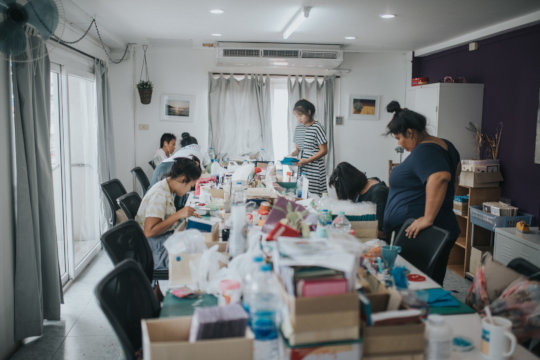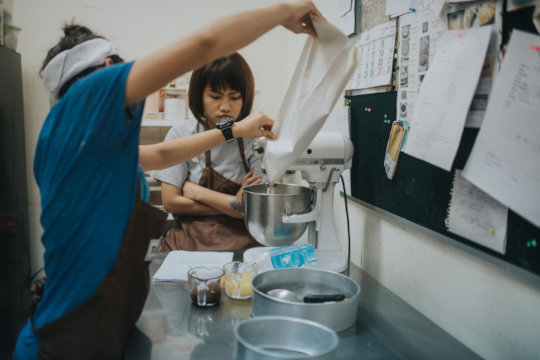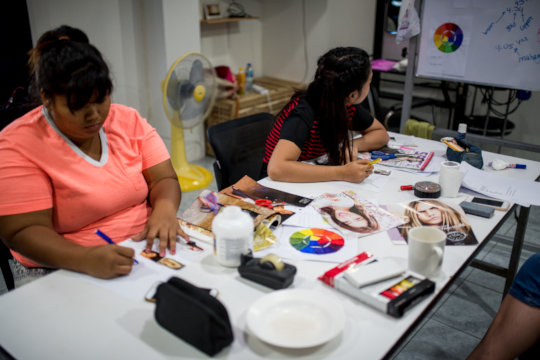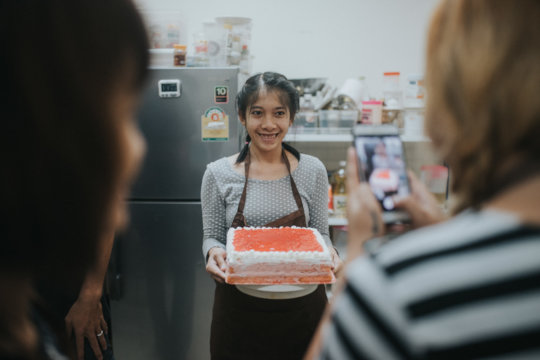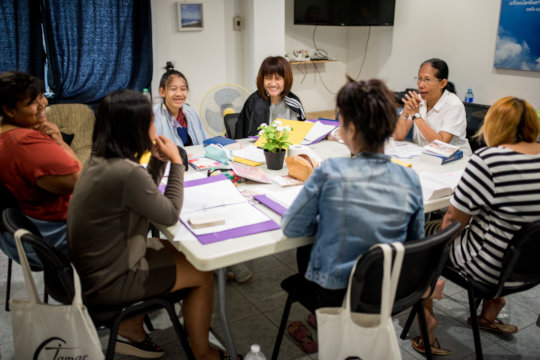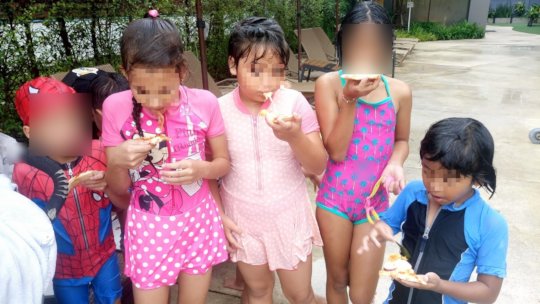 Hello everybody!
Greetings from Pattaya. Today it is time again for a short update about the children at Tamar Center. As you can see in the pictures the last weeks have been filled with lots of fun activities. In Thailand the school holidays ended in the middle of May and so in the months of April and May we have had lots of extra fun activities for the kids. They enjoyed the holidays and especially the trips to the swimming pool and also the waterpark was a big highlight for them.
Sadly, for them, the school holidays are now over and one of the kids has just started to go to school which is a big change from the kindergarten where she went before – but so far, she is still enjoying it.
Last week we also had some sad news, one son from one of our families had to go to hospital as he had problems breathing. It was bad, and he was struggling a lot but after one day in the hospital they diagnosed him with asthma. This is not nice, but they gave him some spray and right now he is testing out different sprays and sees how they are helping him. He is back home now and is doing much better.
One other child is back at Tamar Center. Her mum decided to leave Tamar to return to the bars, but we are very glad that after two weeks away she came back. Now the child must adjust back to being with us and to having some structure again.
As you can see, there is always something going on. Thank you for helping us making the life of the women easier by helping their children!
Till later,
Daniel Vaupel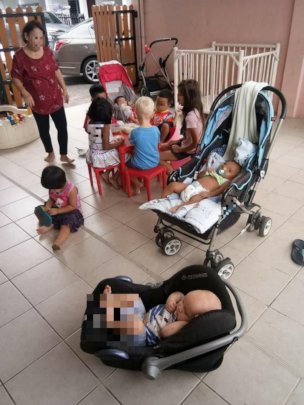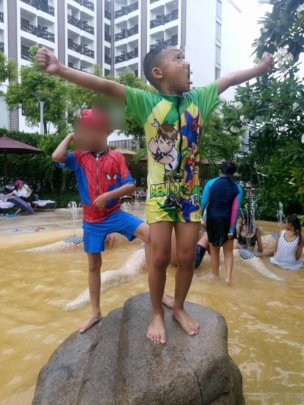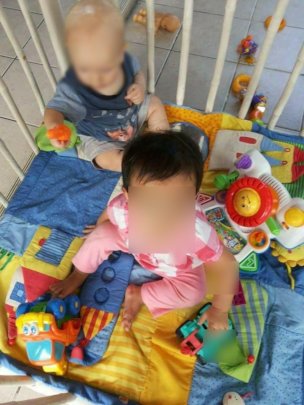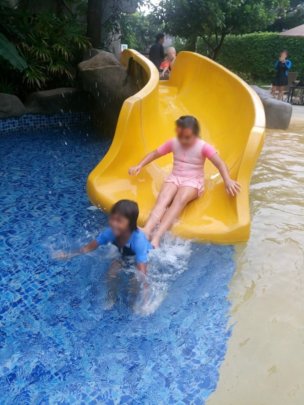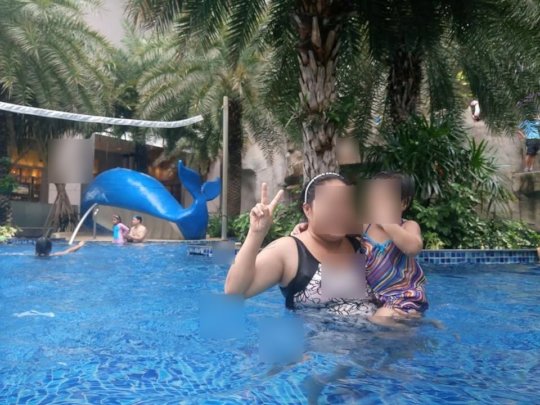 WARNING: Javascript is currently disabled or is not available in your browser. GlobalGiving makes extensive use of Javascript and will not function properly with Javascript disabled.
Please enable Javascript
and refresh this page.