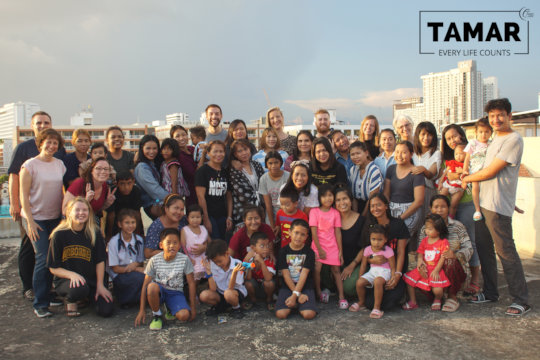 Hello everybody!
At the end of this year, we would like to update you on the progress that we have made through your help and the help of many others. We started to fundraise for our new building in March of this year. Before that we did a lot of research, looked at many different properties and companies for renovation and arrived at a total needed budget of about 28 Million THB.
We are incredibly thankful to all of you for contributing to this project. Every amount, small and big helps us. Just in the last two weeks, we received donations of 11,500 USD from a Foundation, 22,500 Euro from a company in the Netherlands. And, on #GivingTuesday, we were able to raise on Global Giving 5,524 USD for the Building. In total, we have now raised 23% towards our budget.
Last week, we also had a short talk with the owner of the building who is still very eager to sell to us. We think that once we have the money we will be able to negotiate some reduction of the asking price.
We also continue to see the need for the expanded counseling center and the urgent need for more vocational training options for the women here in Pattaya. Right now, the economy of Thailand is not doing well. The very strong currency combined with the global economy is not helping the Thai people and many find themselves on the street in need of a job. We see that especially with the women in the bars. Customer numbers are down and their jobs are not going well. Bars force the women to go with anyone. Just this Monday, we were able to help a woman that was severely mistreated by a customer and left in a lot of pain.
As we look into the new year, we look expectantly and believe that during the next year we will be able to finish the fundraising, purchase the building, and start with the renovations. We will continue to work hard, apply for grants, talk to donors, and share the need with as many people as possible.
Thank you for answering our call for help already and for your interest and support of this project.
For the Tamar Family