Hello everybody!
Very happy that today I can update you about the Graduation Ceremony of the Tamar Vocational and Life Training. In the last report we wrote about the start of the Training Program and now the three months of the Training are already over. We are very glad to report that all seven women have finished and graduated!
As you can see in the pictures, they are happy, and we are proud of them. It is hard to imagine that just three months ago six of them were still selling themselves in the Bars of Pattaya. Now, their life has changed, and they are doing good. Five of them finished the hairdressing training and one the bakery training. Six of them are planning to stay with us and one has decided to return to the countryside to her family, as her father sadly had a stroke and half his body is paralyzed. She wants to help take care of him and later return to us. The others will stay and will continue to work in their jobs with us. We have already offered them to start a further, deep Training with a local school and they are thinking about that. They also want to bring some more of their children to Pattaya and we are talking this through with them.
This Training has been a surprisingly smooth one. There were no big dramas, nobody left in the middle of it. That does not mean that it was always easy. Some of the women carry some deep traumas with them, some stories of abuse came to light and their recovery is not finished. But they have taken the first steps in the right direction and we are very proud of them for doing this and will continue to walk beside them.
The rest of the Tamar Team is also doing well. They are working on a huge order of 1800 Christmas Cards from a Company in Germany and it is all hands-on deck to help to finish them before the deadline. If you want to see for yourselves the products that our women are making, have a look at our website (www.tamarproducts.com).
In the next weeks our Staff that facilitated the Training is taking a bit of a breather and some well-deserved time off to re-charge their batteries. And soon, in early October, there will be the next school holidays in Thailand and our kids are looking already forward to this. Talking about kids, hope you enjoy the picture with the new wall painting in our Nursery. A visiting team did this great job and it makes the Nursery a much friendlier place
Thank you for your continued support of our project. You can see the difference that you are making in the lives of the students of the Training Program. It is amazing and I wished you could all be here to see it with your own eyes. Thank you for trusting us and giving us the opportunity to work with these beautiful women.
For the Tamar Family
Daniel Vaupel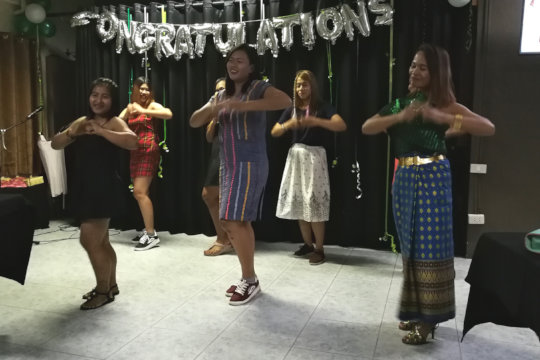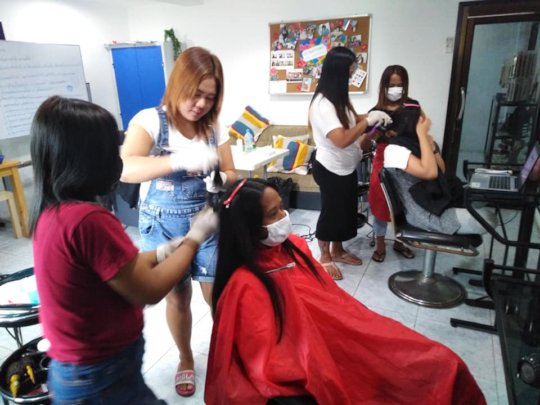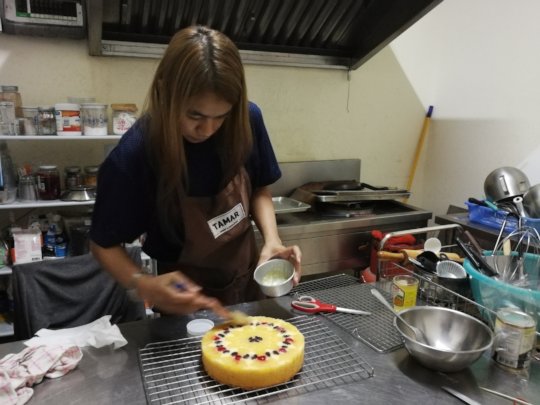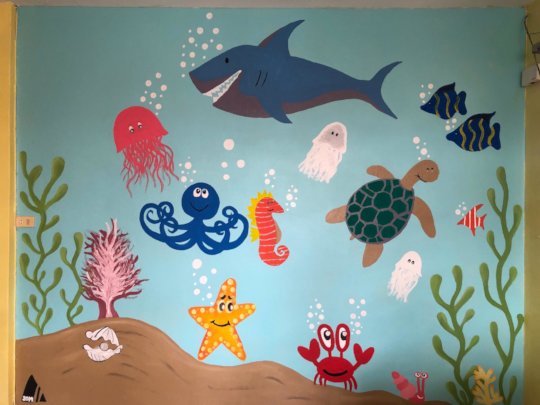 Links: