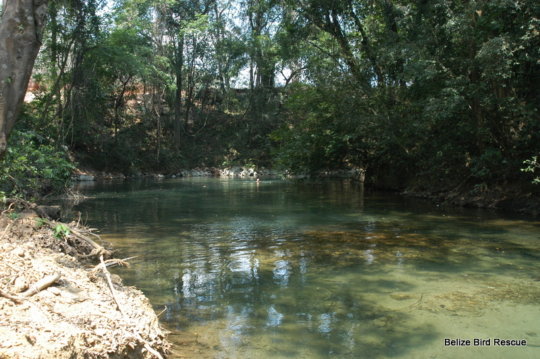 Well, after several false starts transferring the funds into Belize via the ever-increasing security of the international banking system, our donations to date finally arrived in our Belize account.
With great excitement we started to put together the final plans for the optimum use of our funds… just in time for the rains to come with a vengeance.
We know where the enclosure is going and we know exactly what it's going to look like, but we are completely hampered by heavy rains and saturated ground. Yes, we know it's the rainy season, but this is ridiculous!
We currently have a juvenile yellow-crowned night heron and a royal tern who are desperately in need of the new enclosure. Worse than that, they each require 20 to 30 small fish every day, but our usually crystal-clear river is so dirty and fast-flowing that it's been impossible to catch anything. This inability to fish has made us realise we need a permanent bait-fish pond, so we have now incorporated this into our plans: every cloud has a silver lining, right?
We are told that the rains will ease off over the next couple of weeks and we should start to see weather more conducive to digging foundations and pouring concrete. Fingers crossed!
Thank you once again to everyone that has generously supported us with your donations, and those who continue to do so. You are our heroes!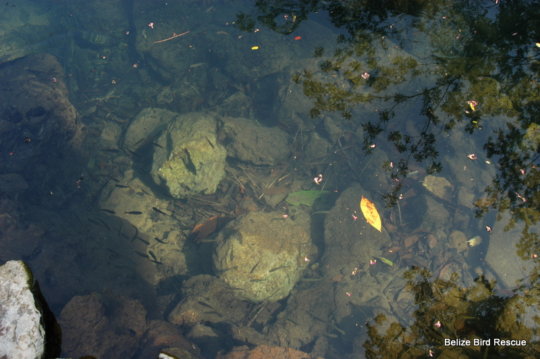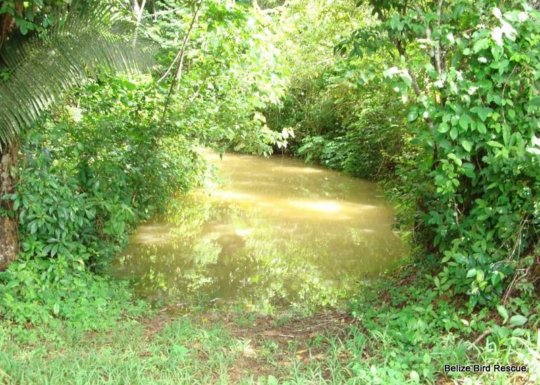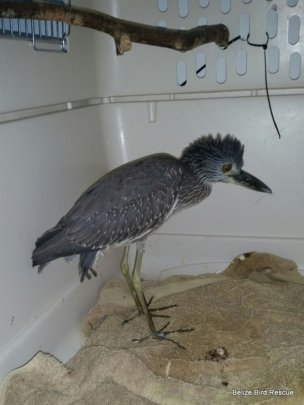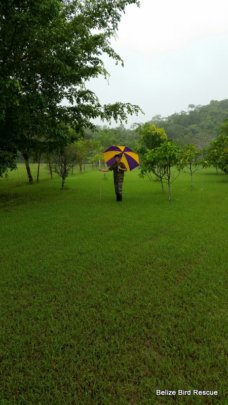 Links: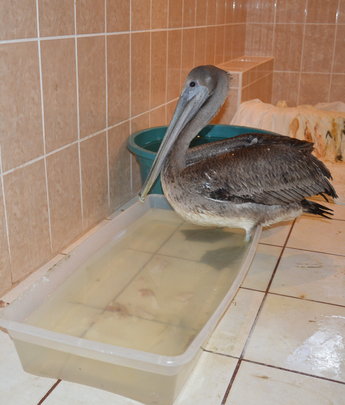 Dear Wonderful Donors!
Thanks to your incredible generosity, we are a third of the way toward our goal of a purpose-built nursery and rehab facility catering for the very different rehab needs of three broad categories of avian species: passerines ('garden birds' or 'songbirds'), waterbirds (including sea, river, lake, estuary or marsh-dwelling birds) and of course the psittacines (parrots).
Since we have a third of the money, the obvious thing to do is focus on one-third of the construction. Given the proximity of the season, we have decided to work on the water-bird enclosure first. December and January sees many juveniles heading our way – mostly pelicans and cormorants. Up until now we have used our downstairs bathroom for waterbird rehab – it is without doubt the most photographed private bathroom in Belize! Along with a solid, concrete enclosure which will provide protection from the inclement 'winter' weather and the capacity to use heat sources (lamps and pads), there will be an outdoor weathering area and a fishing pool with aviary for the final stages of the rehab.
Once we break ground, we will post regular updates on Facebook and periodic reports on Global Giving. And be warned– we haven't given up on the other two thirds of the funding!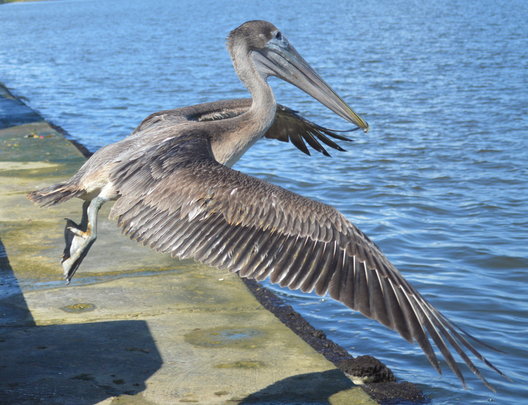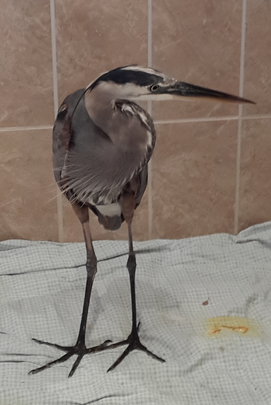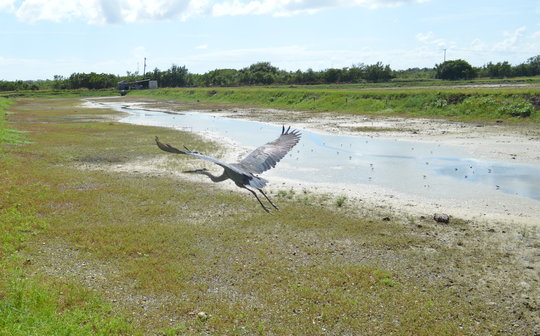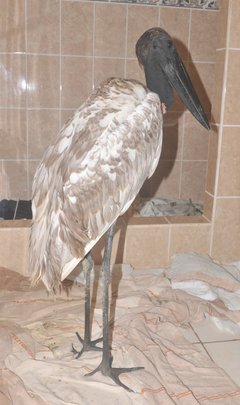 Links:
WARNING: Javascript is currently disabled or is not available in your browser. GlobalGiving makes extensive use of Javascript and will not function properly with Javascript disabled.
Please enable Javascript
and refresh this page.