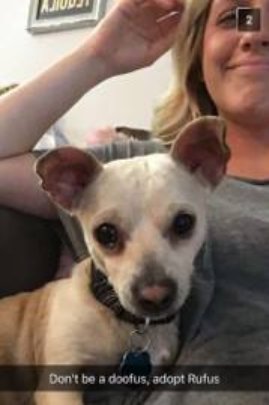 Hello Everyone and Happy Summer!
I hope everyone had a nice spring and that you are looking forward to those lazy, hot days of summer! Though the Texas heat may be building, we are working hard to rennovate our dog area at the shelter. You may recall from previous updates that our goal is to create both indoor and outdoor access for each kennel. We will be replacing our current cooling system, industrial fans and misters, with air conditioning. I have included a picture that displays our current progress, some of which has been slowed due to inclement weather (so much rain!). We will continue to keep you posted on our progress!
There is one, minor detail missing from the picture provided...our dogs! Where are they?! Well, in early May we put out a call to you all, asking if our dogs could "crash with you" while the shelter is being rennovated. We'd provide leashes, food, medicine and crates if you would provide the LOVE. Boy, did you ever! To all of those currently fostering our precious pups, THANK YOU! It truly takes a village...
Here is an update from one of our foster parents, Hallie, regarding Rufus:
"He's doing great and nailing his potty training. He's loving life! He met a dog friend in our apartment complex and they absolutely LOVE playing. As you can see, he's also a sweet snuggle bug - and quite the lady's man"
"
In lieu of Mother's Day, we wanted to pay special tribute to our momma cats who work to survive the streets with their litters of kittens. Often times, these mothers and her babies are brought to the shelter, with the mommas being overlooked and some even left to spend their lives at DKC. As mothers of human-babies and fur-babies alike, we wanted to make sure these mommas knew how much we appreciate them, especially those that pull double-duty nursing abandoned kittens that arrive as stragglers! Thus, this May was dedicated to providing a successful, social media campagin where our fearless mommas enjoyed the spotlight!
More shelter news:
We are learning sign language! Haven (see picture) was transferred from another, rural shelter in south Dallas This furry angel is deaf but that does not slow her down. She loves to lay in laps and get belly rubs. We are training her via sign language and showing her how to play with toys. She is an absolute doll, and we hope there is room in someone's heart for this special needs pup.
So far in 2017, a total of 139 cats and 61 dogs found their furever homes. That allowed us to make room for 181 cats and 61 dogs who were new to the shelter.
How about a few feel good stories?
One of our shelter pups, Beatle, was adopted by Ashlee. Beatle had been in the shelter 2 months before finding his furever home. Ashlee recently reported that Beatle, now Rocky, has completed his training to become a certified service dog! He wears an official vest, too! Thanks for the update, Ashlee...we are so proud of Rocky!
Lastly, we received this sweet message from a couple who adopted a dog from us almost 9 years ago! We love the photos and the kind words and are so happy to know that Zuma found a family that loves him so much
"I thought you may want to see how one of your graduates is doing. My wife and I, Pat and Camille, adopted our Chow mix, Zuma, on July 3rd, 2008. He adapted quickly to his new home. But, we were afraid there may have been something wrong with his voice, as never barked once for about three days. Believe me, he is now over it.
I just wanted to comment on the great job you guys do and your devotion to all our animal friends. Of course, Zuma doesn't think he's an animal, he believes he's human. I am attaching two photos; one of the day we brought him home, the other a current photo.
Please know that your efforts are very worthwhile, and your entire staff should be commended on a job well done!
Sincerely,
Pat, Camille, and Zuma "
Thanks Pat and Camile...it sounds like Zuma did alright for himself. ;)
Have a great summer and thanks for your support!