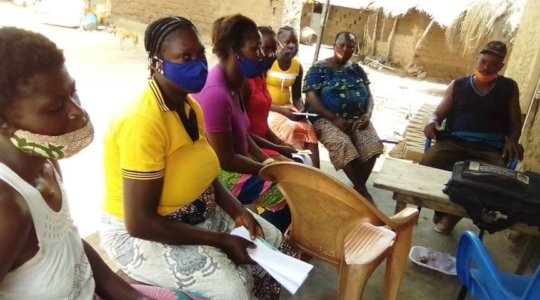 Background
Through the TRUST, RESPONSIBILITY, and ACCOUNTABILITY instituted in the management, HR&S – Action10 villages program No A.3. increased the number of loan takers in the villages on the 31st October 2020. This is the result of the new fund supplied by the HR&S – Action10. After the 60 new contracts, signed on the 3rd of October 2020, new 30 women were now involved in the program for 24 weeks. Their first reimbursement started on November 05th, 2020.
This report concerns the launch of the activities of the implementation of this phase of the "Small-scale business program in Agbelouve", Togo. Agbelouve (Prefecture of Zio) is a small town about 50 km from Lomé and it is associated to three small villages Kpotsokope, Agbodzakpo, and Foulani Kondji, which are situated within 30 km from Agbelouve. The program on the field comprised of people with small business such as sales of maize, beans and cakes, rice, yams and fruits, bags, clothes and shoes, drugs, goats, local drinks, bars, etc.
Project Update
A workshop on how to use the grants and attitudes to avoid and to reimburse all the amount was addressed to all the participants in each village on 31th of October 2020. Each loan taker was advised to manage their activities making the economy to reach sustainability in a few years (for example 2 years). The people involved in this program were happy while the smile began again with these forms of cooperatives.
Challenges and proposed solutions
Male candidates are expecting being integrated into the program
o Proposed solution: Good result from the actual program can lead to their integration where more fund is needed to come up of this demand
A large number of candidates from the previous phase of the program are expecting a continuation.
o Proposed solution: Make a survey about the understanding and experiences among participants in the previous phase of the program, in order to learn the lessons and further strengthen the program design.
New cooperatives are coming on the field to grant people. Women would like to take many engagements to get more capital.
o Proposed solution: As our rate would be the best, people are still interested in but investigations are improved to avoid loan takers with two different loans. The need to increase the amount of the loan is raised.
Thanks for your support!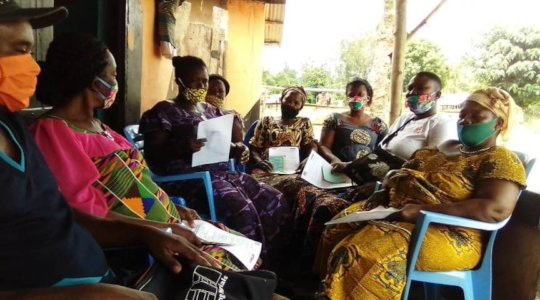 Links: