In March 2021, we published the results from a survey conducted in Molo, Nakuru county. This survey sought to establish the impact of the table banking project on the livelihoods of members of Amani women group.
The findings from this study provide useful lessons to HR&S. The study is significant to HR&S as it highlights the essence of investing in self-help groups and how such groups enhance socio-economic empowerment. Also, HR&S will gain more knowledge on table banking. The study will thus emphasize how effective the table banking concept has realized the objectives of both Amani women group and HR&S.
The survey singled out financing members of Amani women group to have the highest influence on their empowerment. This is spelled out as the primary motivation for people to join table banking groups. This document offers recommendations on how members of the Amani women's group can enhance their socioeconomic status by improving their existing income-generating activities in order to meet their household's expenses. However, adequate financial assistance, as well as skill and management training, are required to implement these recommendations.
Recommendations
Trainings for the Amani women's group should be offered, focusing on specific topics that would benefit the group's members. Some members stated that they had not received training since the initiative began. Amani women group members should meet more frequently.
Amani women's group capital should be increased in order to increase members' borrowing capacity, allowing them to participate in more meaningful ventures.
Links:
Background
The world watched as Liberian children as young as ten years old were exploited as armed combatants. We have built a residential facility in Little Bassa, Liberia where we want to provide former child soldiers a three-month program to help them recover from their trauma and obtain the skills necessary for social reintegration, taking care of a family and employment.
COVID-19 awareness
As mentioned briefly in the last report, HR&S (Human Rights & Science) – Action10 supported the HR&S Coaches COVID-19 awareness campaign in Little Bassa, Liberia. HR&S senior expert health advisers supported with information and funding to be able to help the initiative. This campaign was highly appreciated by the participants.
Knowledge sharing seminar
To be able to pursue initiatives in Little Bassa, it is important to make sure that local mental health care providers and coaches are well-educated in areas covering mental health. As a part of this, Mr. Giacomo DENTONI, Action10 volunteer staff, held an online knowledge sharing seminar for partners and coaches in April 2021.
Links: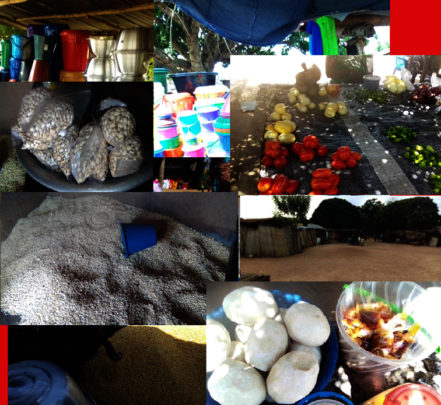 Background

Together we can empower individuals in Africa who are interested in creating small businesses. We will provide small loans for business investments as well as training and coaching to entrepreneurs in the rural areas of the Maritime Region in Togo. In February 2021, we reached our initial funding goal of USD 10,000 for the 2020-2021 phase of the programme, and we have now increased the target to support more villagers to become self-sustaining.
Project update

During 2020, 117 women and 2 men were enrolled in our programme supporting business owners. They are today operating their own business in a more sustainable way and are better equipped to support their families with school and health-care fees. Below, you can find a mix of pictures on the variety of products sold by our partners in Togo. Our local support team is in weekly contact with the loan-takers to help them address challenges, understand their needs and ambitions and empower their businesses. During 2021 we will scale up the loan to those who will benefit as well as support new business managers. 38 women have applied to become part of the programme and now the next step for Action10 is to raise funds and support the growing and new entrepreneurs.
Links:
WARNING: Javascript is currently disabled or is not available in your browser. GlobalGiving makes extensive use of Javascript and will not function properly with Javascript disabled.
Please enable Javascript
and refresh this page.