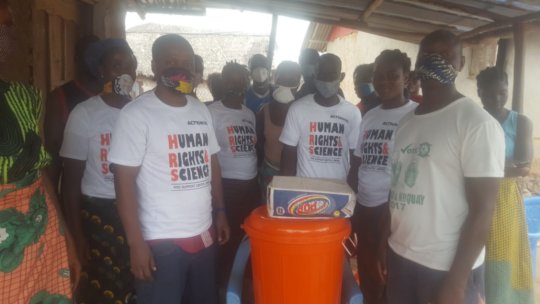 Background
Since Liberia experienced the 15 years prolongs civil unrest, the chances of chaos, crimes, violence and addictiveness to elicit substance remain a huge challenge for former child soldiers (FCS), women associated with fighting forces (WAFF) and other war affected youths (WAY). Today, vast number of these young men and women are caught up with the use of illicit substance, violence and crime for living.
Survey
In order to contribute to the Initiative for the Development of Former Child Soldiers (IDEFOCS) and other vulnerable groups and enable them to have a better livelihood, the HR&S RISE SUPPORT CENTER in LIBERIA conducted a programme survey. The purpose of the survey was to better understand the current status of the Botanical Reintegration Village (BRV), customer segment for IDEFOCS proposed Desktop publishing Center and to identify potential entrepreneurs in Little Bassa to do business with.
As a result of the survey, the following action plan was agreed upon:
1. Empower HR&S RISE Support Centre Liberia to coach firmly.
- Funds will be managed by RISE Centre from January 2020 and on-wards.
- RISE makes quarterly surveys at the BRV.
- Equip the coaches with good cell-phones/computers and the Centre with satellite internet access.
2. Establish an HR&S Centre in the BRV building in Little Bassa
OR just outside Little Bassa, at a location that enables BRV surveiance as well as connect with customers of Internet centre and value-added farm products.
- Link the HR&S Centre in Little Bassa with the decision makers in the local community; the elders, the chief of the village and
Identify the leader structure in Little Bassa and approach them.
Managed by the PR coach.
- Connect the Centre to satellite internet and bring the six computers there.
Let the local community benefit.
- Staff the centre with three HR&S partners preferably from Little Bassa, who
Renovate the building and secure it.
Ensure profitable farming.
Welcomes a small group of well selected FCS and involve them in the work.
- Offer trauma counselling in the Centre.
- Write a collaboration agreement between the Centre and IDEFOCS.
- Develop a 2021 business plan and co-fundraise at the GlobalGiving platform and elsewhere.
COVID-19 Awareness Campaign
Action10 and HR&S also made a COVID-19 Awareness Campaign in the BRV Village which was successful and very appreciated. More details on this will come in the next report.
Links: