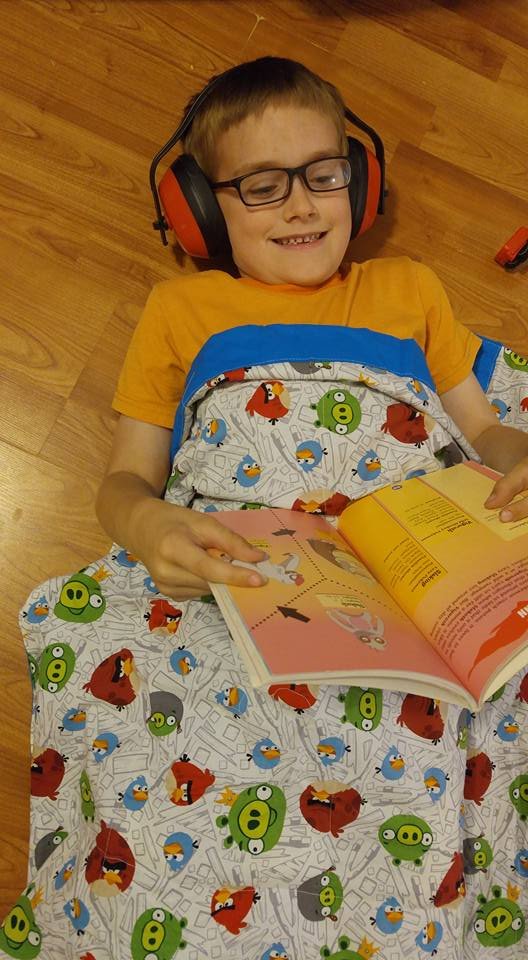 We are so lucky to have your support. Please accept a huge "Thank you!" from all of us at The Chelsea Hutchison Foundation ("CHF") for your generous support. Your contribution has played an essential part in providing life-saving, hope-sustaining support to families across the country!
Thanks to the generosity of donors like you, we have provided 10 weighted blankets for those in need.
The Chelsea Hutchison Foundation grants comfort and hope to those affected by epilepsy through providing monitoring resources, vital information, and a safe haven for conversation and community.
Our main goal is to raise awareness of SUDEP and to make a positive difference in the lives of individuals and families living with epilepsy.
We raise funds to provide education about SUDEP and to provide seizure response dog grants and movement monitors that help to protect against SUDEP.
We stay up-to-date on current trends in medical technology in order to be able to provide the most effective devices as they become available.
We respect the value and quality of life of every person living with epilepsy.
We are dedicated to providing opportunities that allow individuals and families greater independence, increased confidence, ability to enjoy social environments, and community understanding.
Here are links to our other Globalgiving.org projects. We'd love you to take a look at these.
Your gift to the Chelsea Hutchison Foundation has kept us going on our mission to bring comfort and hope to individuals and families for whom struggling with epilepsy is a daily reality, and has allowed us to give relief directly to those who need it most. We are grateful, truly.
Warmly,