Water flows in Darfur – 11 new Handpumps
Can you imagine the joy in people's hearts when water arrives in their village? Fresh, clean water to drink means so many things – less thirst, water to cook with, you can wash, you can clean wounds, less illness and disease. If there is any spare, villagers plant vegetables for the first time. And children can go to school. In the violence of Darfur, water close at hand means children and women no longer risk of attack while out walking for water. Even young children are frighteningly at risk, but there is no alternative when water is miles away. Now villagers can also water trees to hold back the desert.
This year drought has come early and animals are already dying of thirst. Now, in our villages, with our new handpumps, no animal need die of thirst.
As Hadiya* said to me when I was in Darfur "We prayed to God every day for this, but I never believed it would happen in my lifetime. Thank you Kids for Kids for giving us hope for our children's future!"
Thanks to you, and Global Giving, 11 new pumps have been commissioned in the last year. 5 are already in use and the remainder will be ready after Easter. We must provide more – as many as we can fund - with your help. We cannot let children go to bed thirsty, and wake up even more dehydrated.
Our strong links with the Water, Environment and Sanitation Department in Darfur mean we have equipment and skilled technical support available for surveys, drilling and installation as soon as we have the funds. There can be delays – we operate in a conflict zone after all – but we have shown over the years that the dedication and tenacity of our team will win through.
Almost 33,000people will have fresh water to drink thanks to you. It can be done – let's show the world we can stop thirst in Darfur.
Thank you for this precious gift, you are saving lives.
Patricia Parker MBE, Founder
You can help today!
$10 buys 2 Jerry cans and delivers them to where they are needed
$ 95 provides a little donkey to carry water, so children dont have to
$245 provides a strong cross-bred donkey to pull a water cart for tree projects and schools
$460 provides a water cart
$875 repairs a broken handpump – it is heartbreaking to seen them idle
$7,000 provides a handpump which can be named for you, your organisation or a loved one
Thank you for your support.
(*names have been changed to protect beneficiaries' privacy)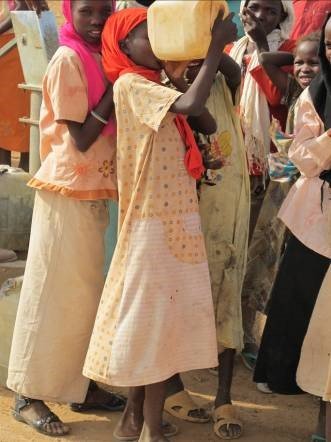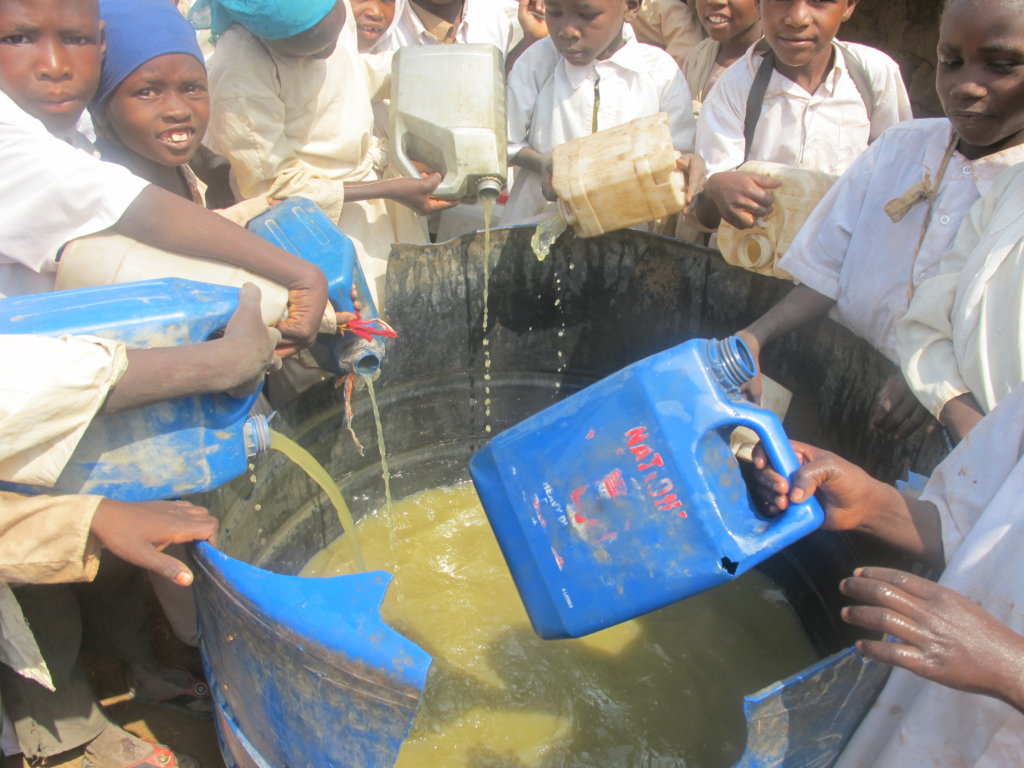 Links: