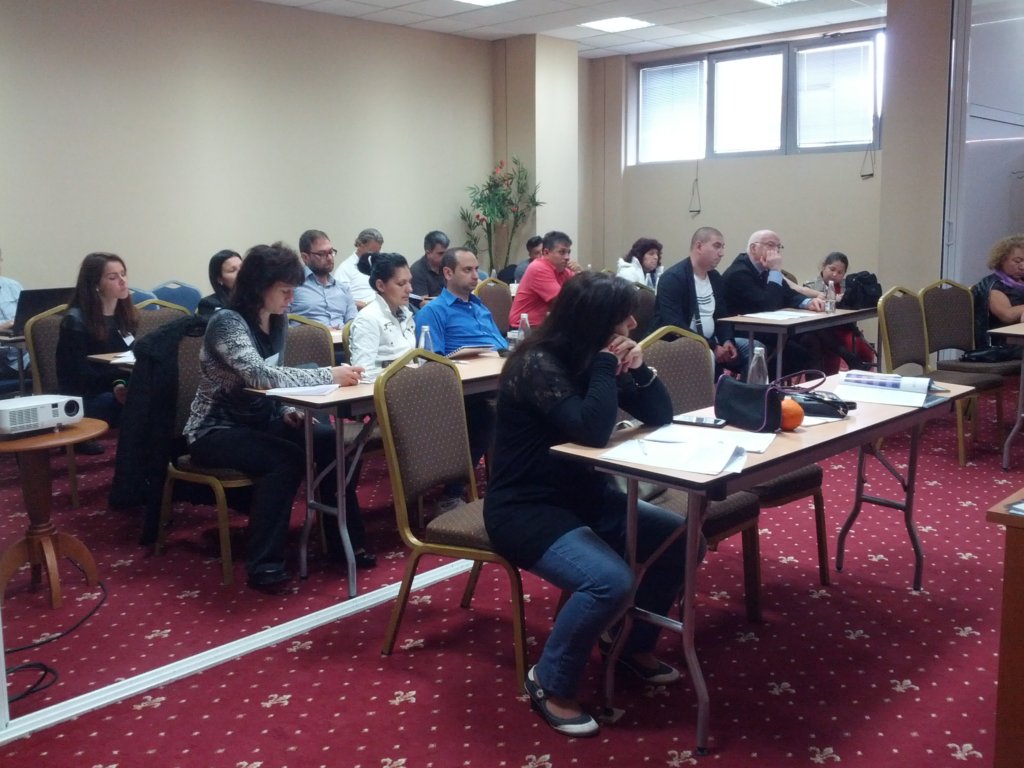 Dear friends and supporters,
Did you know that the month of May has the largest number of bank holidays in Bulgaria? We have Labor Day, the Day of the Army, Day of the Cyrillic alphabet... Well, we decided to conduct our Phase 1 training in May as well. Again, we headed North, but this time going West. North West Bulgaria is considered to be the poorest region in the country, ironically some people call it "North-Waste" Bulgaria, meaning that nothing good grows there; no businesses, no good economic environment, highest crime rate. We saw some the effects of the depressed nature of this reason. More on that later but in spite of that, thanks to YOUR support, we had a good class of 22 candidates. Some were already running businesses, or had experience a failed business. We thought these will be bored, but they turned out to be active during the exercises and we received some of the best feedback from them. They had very interesting business ideas, from a taxi company, to bakery, cosmetics studio, women's accessories shop, etc. etc. And we already received some completed Market Research!
It was very good to reunite with Harry and Merry – a couple, who attended our Phase 1 training in 2015 and being inspired and encouraged, started a business right after that. Their business is doing well, they have the largest flower shops in town and they are thinking of expanding.
There were of course some challenges during our Phase 1 training. We had a large number of recruited participants, with around 50% turn out rate. We were not surprised by that as this is not unusual among this disadvantaged Bulgarian people group. We had a high in and out flow during the training.
We continue to offer continuing consultancy to those who are considering business or have launched businesses through our program. We think this "high-consultancy" model sets us apart from other micro-finance programs and is necessary to address the many issues and challenges faced by disadvantaged Bulgarians. Many struggle with their loan repayments and we work with them to find ways to get them back on track and increase the repayment rate.
Speaking about increase – June 15th is the Matching day, i.e. all your donations through Global Giving website will be matched at 50%. That means if you donate towards our project 10 USD we will actually receive 15 USD. So please do not donate now (Ha, I bet you have never heard that before :) Please wait until June 15th to maximize the effect of your gift. Put it in your Calendars – June 15th, starts 9am EDT USA.
Thank you for all your support, help and trust in our cause!