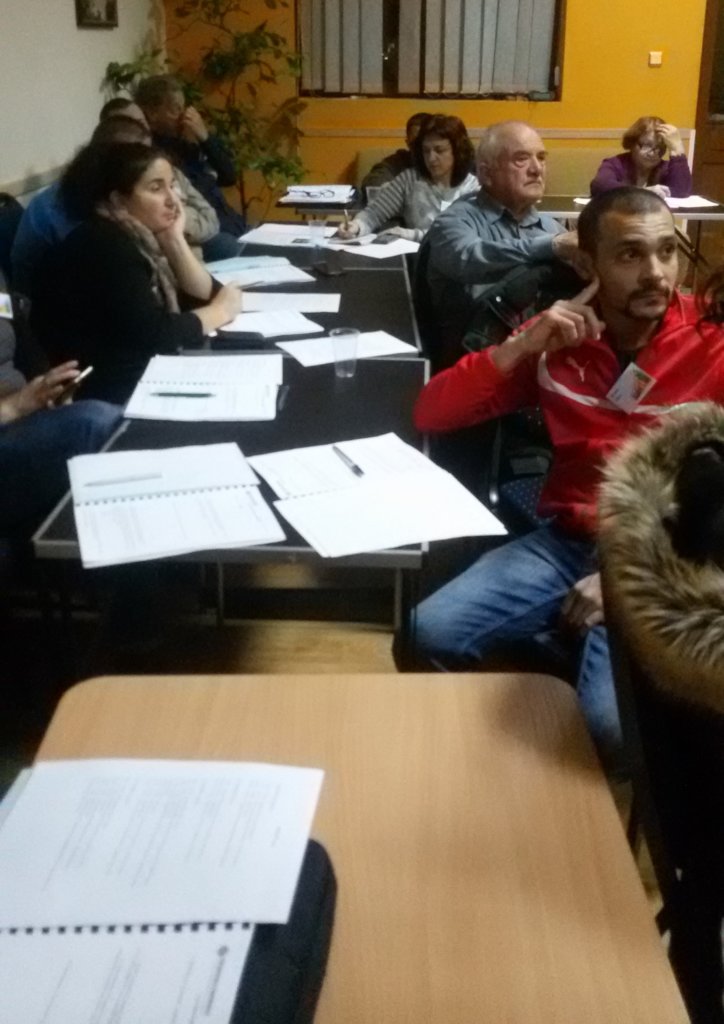 Dear friends and supporters,
I am writing this report from the town of Razgrad, in North Bulgaria. What are we doing here? I am glad you asked. After our promotional 1 day seminar here in April, now we have a solid group of 26 people who have signed up for our training. Wikipedia says Razgrad has 31700 people population, but the locals told us it is much less than that. Our long-term partners and helpers in this region have helped us to organize a 4 day training for beginner entrepreneurs. We are having a mixed group of people – men and women, from 25 to 73 years of age, at various stages of their business development. Some are still unsure what to do, others are now one year into business. They are wonderful people and they have so much potential in them, though we have had some psychological barriers to overcome. WHO are you and WHY are you doing this for us for free? We are small, we do not think big here; why would I share my dream and vision with you, this is too personal. We had to engage all our inspirational and motivational arsenal in order to kindle that little spark of entreprenalism in their hearts. In the beginning they did not feel comfortable even sharing between each other. But now, after 2 days of training, they are braver and we see them encouraging one another.. which is something you don't see in the Bulgarian business world. Because of all these new facets of our participants, we slightly modified our training curriculum and emphasized even more on the moral, ethical part of the business, on doing business with integrity, generosity and love. Generosity had to be completely redefined, as most people had .. let's say limited definition of this concept.
I would love to write longer, but I need to run to the next session. We are teaching Marketing and in this class we will have a REAL marketing survey. We will taste various mueslies and biscuits produced by one of the students. So we will teach Marketing theory in a 100% practical way. Exciting, ah.. and delicious too.
We are expecting a local TV team to arrive tomorrow and film part of the training. We hope to be able to show you the video in the next report…
Talking about videos, some of our supporters have developed a short promotion about our work, so please feel free to share it on your Facebooks. https://www.facebook.com/eradicate.poorness/videos/640691149462449/
Last month we gave another loan to a small business owner. I will write about this next time…