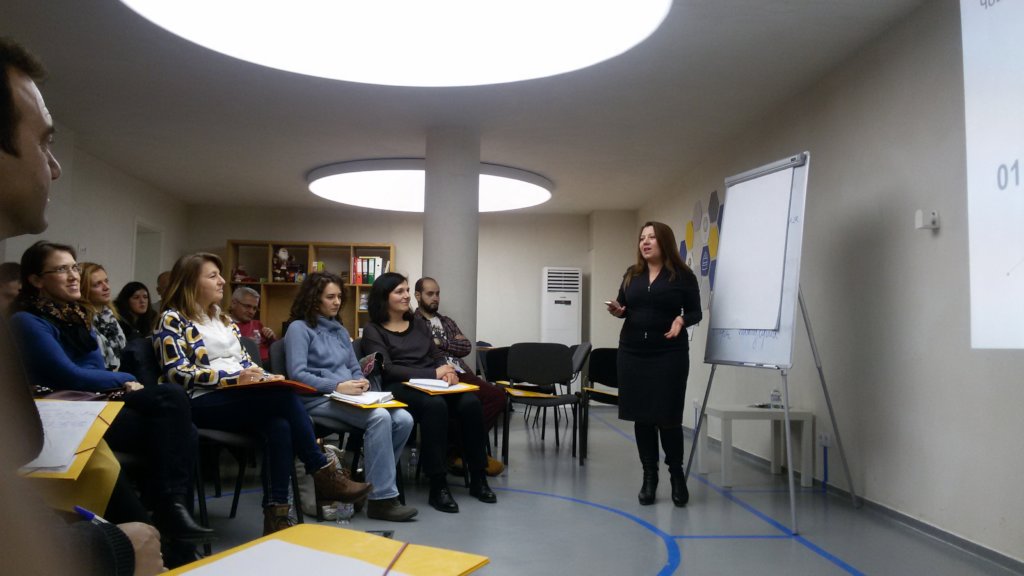 Dear friends and supporters, in this issue I would like to share with you the story of Slava. Slava was a student during our April 2017 training. She was just made redundant from her full time HR job and she was looking for guidance how to start her own HR business.
After the training she never submitted a market research, she never worked on a business plan and we lost contact. In January 2018 I was in Sofia for a training and guess who do I meet? Slava! So we had a lot to talk about. What happened with her between April 2017 and January 2018? She had started her own HR social enterprise business. She is consulting companies, developing and implementing team-building programs, etc. BUT the most important work she is doing is the social part /community impact of her work - Slava is training NGOs/charities/non-profit organizations for free! She makes enough money from her other customers to afford free training for certain clients. In fact, she was so busy, that she did not have time to create a website or even write a portfolio! And she is happy! We met by coincidence almost a year after the training and I saw the effect of our work in full action! It was a great encouragement for me and I want to encourage you too - You may not see the fruits of your seeds right now and maybe not even here on this earth. But this should not stop you from doing what is right and what is good. We should not be 'results-lead', but rather 'inner conviction-lead'. Thank you for listening to this inner guidance and supporting us! I am sure sooner or later we will all see a clearer picture of how much we have changed people's lives.
Did I say picture... Yes, we had a TV team filming our training back in November last year. The video material is still not ready, as the crew filmed over 2 hours and now we need to reduce it to 15min as per the contract. So much needs to be cut, but we like it all and we do not want to cut anything... Well... while we are thinking about it, maybe, just maybe... you could think about helping us financially to pay for the video material? It costs 360 USD to produce the 15min video, and then we need to negotiate and sign a contract how often to have it broadcasted.
Also in November we had a meeting with several business people from a town called Lovech - we wrote about that in the previous newsletter. Several months after the meeting we received a thank you email from one of the businessmen, writing:
"The meeting in Lovech was definitely very useful, for which I am extremely grateful. The trainers are great and very experienced!". That was another "blast from the past" which encouraged us...
Last - In December we (with your support) were able to give a micro-loan to one of our previous students to expand his business. He needed money in order to increase his transportation capacity and currently he is regularly paying back his loan.
Thank you very much for your support!