Project Report

| Nov 4, 2019
THE CONNECTION BETWEEN HUNGER AND HEALTH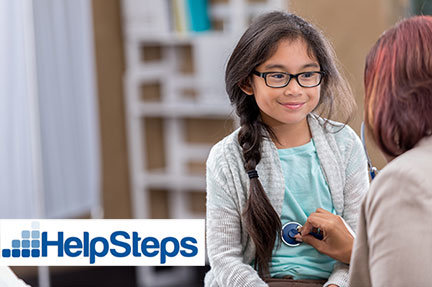 The Greater Boston Food Bank (GBFB) Health and Research team recently launched a pilot project to connect food-insecure people with hunger-relief resources in their community, through their healthcare providers.
The team added a new feature called "Connect with Us" to the social services app HelpSteps—created by Boston Children's Hospital along with the Boston Public Health Commission and MASS211 —that makes it easier for people in need to access healthy food.
When a patient goes to his or her doctor and is deemed food insecure, the doctor will refer the patient through HelpSteps to a local food pantry. Through "Connect with Us", the patient will be automatically ready to receive food from a local GBFB member agency.
"Research has shown that a lot of people who need a pantry, don't use a pantry. It's shown that food insecurity is related to health, and that's why we want the doctor screenings and referrals—to be part of care."
~ Community Health and Research, GBFB
GBFB is partnering with a single clinic and food pantry in Harwich for this pilot project, but hopes to expand the feature to cover all 190 cities and towns across Eastern Massachusetts GBFB serves.
"This is outreach, to make the services available to more people," said Chis Menard, executive director of The Family Pantry of Cape Cod, the GBFB member agency receiving referrals through this project. "For as big as we are, there's still people who don't know we exist."
Medical research has shown that adults suffering from food insecurity are at higher risk for illnesses like hypertension, diabetes and depression. For children, it impairs their growth and development. We're working to provide every person in need with enough nutritious food to lead healthy lives.
This year, GBFB and the nonpartisan research organization Children's HealthWatch, conducted a first-of-its-kind study on the health-related costs of hunger in Massachusetts. The study found that hunger cost the state $2.4 billion in 2016 alone.