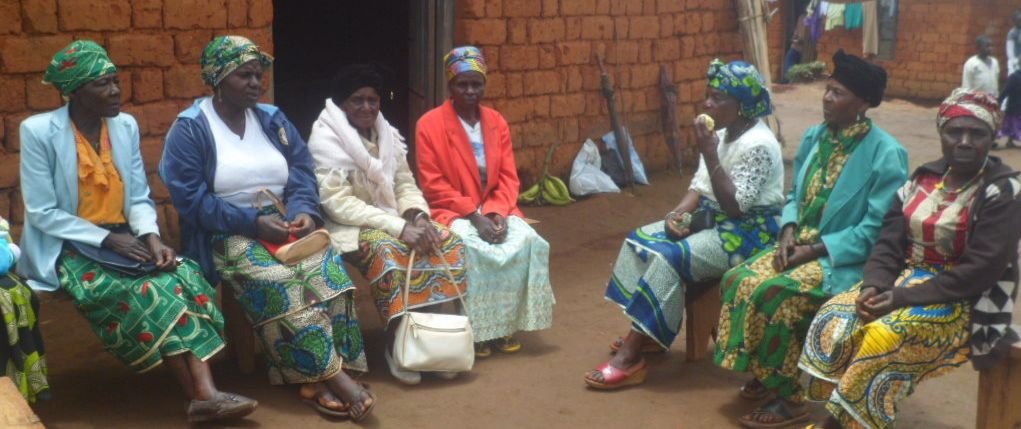 Since we have only secured funding for six gardens, we are proceeding with the six secondary schools endorsed by the Ministry of Eduction
After meeting with the the Regional Delegate for Agriculture and Rural Development for support and technical assistance, I visited each of the towns where a garden is planned and whenever possible met with the mayor, members of the the local council, and rural women's groups, to get them involved in the project.
Then I visited the schools, and worked with the principal and teacher liaisons to explain the project and brainstorm how the gardens would be organized and administered. They agreed that the focus of activity would be an after-school garden club that would meet once a week. Information about the gardens will also be integrated into curriculum activities such as math, and other students will be asked to help when needed.
Many children were eager to participate in the clubs, and the hardest part was the election of officers, because everyone wanted to have a position. To make things easier, positions for ten officers in each club were established, and the new board of officers was duly installed.
Work then began in earnest, and a workshop was held to discuss the basic principles of organic gardening and how they would be implemented in the garden plots.
Acquisition of needed materials — seeds, compost, mulch, fencing, gardening equipment –has already begun, and in some cases, the club has started clearing the ground for their plot. The kids are energized and ready to go, and very, very grateful to all our donors on GlobalGiving who made it possible.