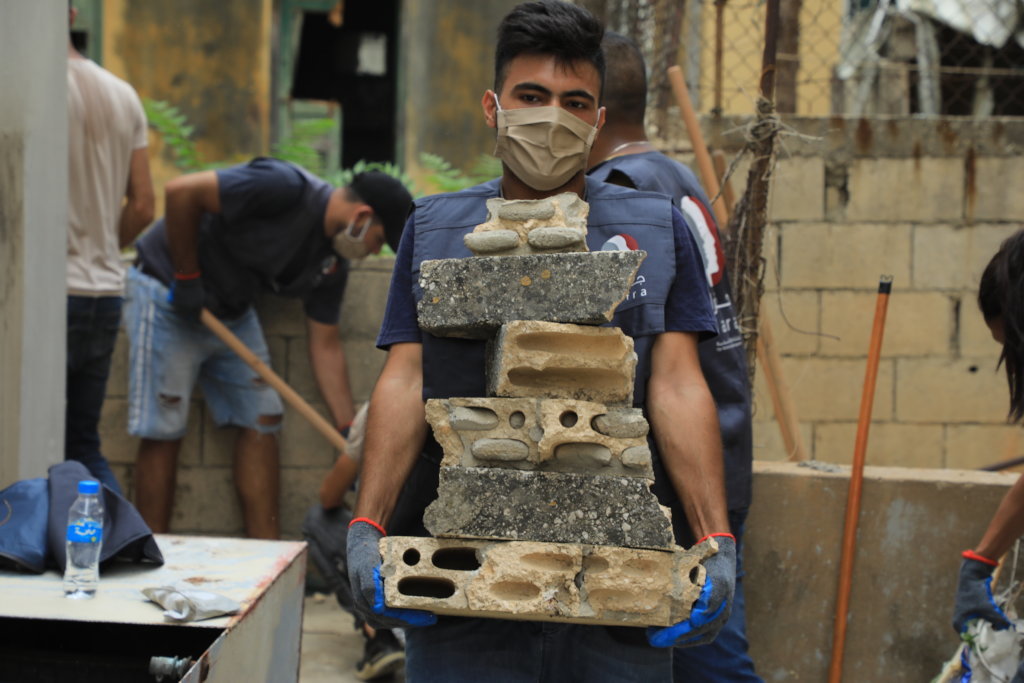 Thank you for your continued generosity during these difficult times.
As you know, Syrian refugees are facing immense challenges with the COVID-19 crisis, and now the Beirut port explosion is further threatening their safety and livelihoods.
On August 4, an explosion was set off in an industrial neighborhood in Beirut, Lebanon. At least 34 Syrian refugees were among the 200 killed, though UNHCR fears this number will rise. Though Syrian refugees are in the minority of people affected by the explosion, they face heightened risks because, without family ties, they are less likely to be searched for. The Lebanese government is making it increasingly difficult for these refugee families to receive aid, which further compounds the challenges they're enduring with the ongoing pandemic.
Thankfully, our partners have quickly jumped to action to provide emergency supplies and support where it's needed most. That's why GlobalGiving recently made a round of emergency grants to support these organizations hard at work supporting Syrian refugees by:
Making sure basic needs are met
Our friends at

Insan Association

are on the ground providing much-needed medicine and personal hygiene items. The staff is also cooking and distributing meals, giving mattresses and bedding to those who need it, and providing supplies to help new moms continue caring for their babies in the aftermath of the crisis.

Nonprofit partner

Developmental Action without Borders/Naba'a

is supporting Syrian refugees, children, and elderly individuals by committing to meet the urgent and basic needs of 500 families in the wake of the explosion.
Providing home repairs and helping hands
It's no secret that our nonprofit partners are tuned in to their community's needs and are doing all they can to provide vital support in this tumultuous time. This is why I must say once again: thank you for supporting a community-led approach to disaster recovery. We look forward to providing more updates on how your contribution is making an impact in the coming months.
With Gratitude,
Claire + the GlobalGiving Team