Project Report

| Jan 10, 2018
GlobalGiving Report 1/Winter 2018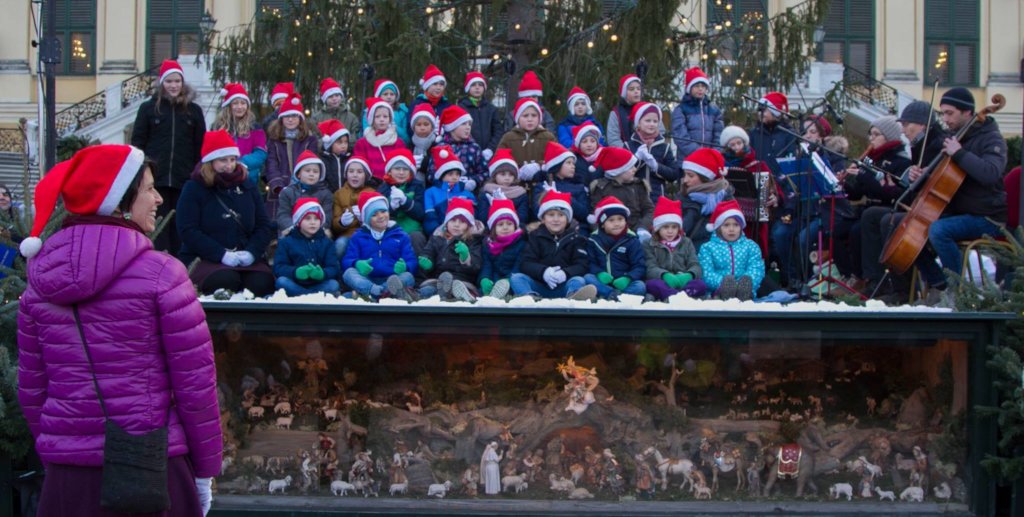 As mentioned in the last report, in fall we organized our bilingual Christmas choir who performed on December 3rd at the Christmas marked Schloss Schoenbrunn. In cooperation with the only bilingual kindergarden in Vienna and 3 bilingual classes, over 50 children aged 4 to 15 years rehearsed in kindergarden, school and at home eight Christmas songs in spoken German and Austrian Sign language. The song "We wish you a merry Christmas" was even performed in English and American Sign Language with a dance solo from two Deaf children. Families, friends and visitors of the marked were excited, touched and sang/signed along with the children.
Picture 1: Seconds before the beginning, the first group of children were ready to sing and sign!
Picture 2: In action – "We wish you a Merry Christmas"
For more pictures and the video of the choir, go to: https://de-de.facebook.com/kinderhaende/
A week after the performance of the choir we celebrated Christmas and the end of the semester with a Christmas party at the kinderhaende center. The room was packed with excited children all ages who listened and watched to a Christmas story, ate cookies and crafted snowmen.
With the end of the old year we started the preparation for the new semester. The registration for the next classes have already started and 3 classes are already booked out.
We are looking forward to another successful kinderhaende year – thanks to you and all our supporters!
We wish you and the team of "GlobalGiving" a belated happy new year!
Barbara Schuster & Andrea Rohrauer and the kinderhände-Team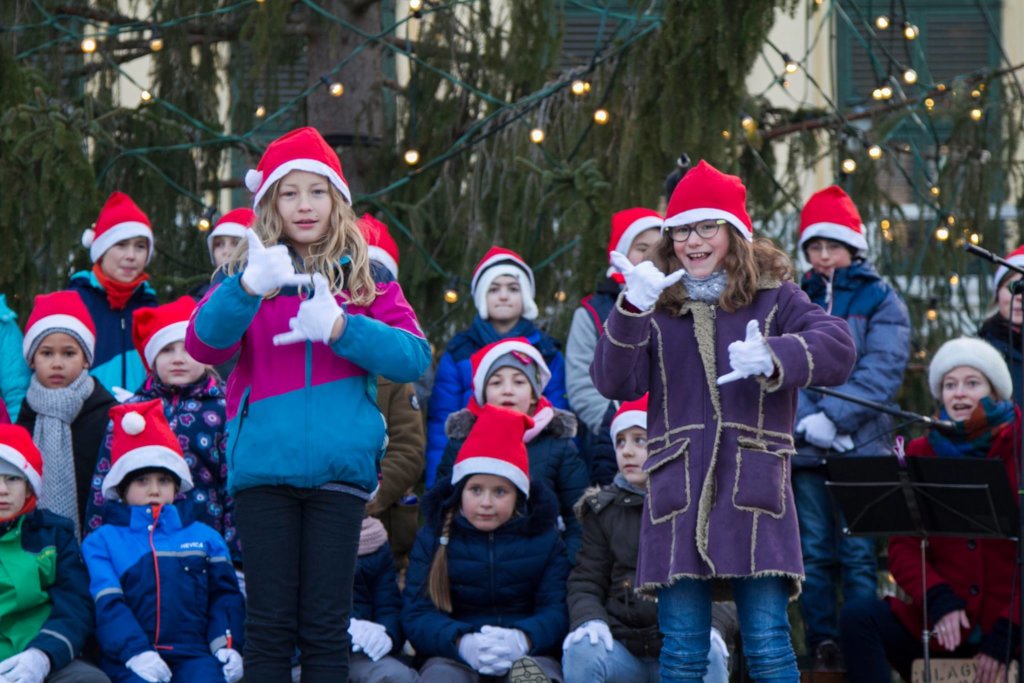 Links: