Project Report

| Oct 1, 2018
GlobalGiving Report 4 Fall 2018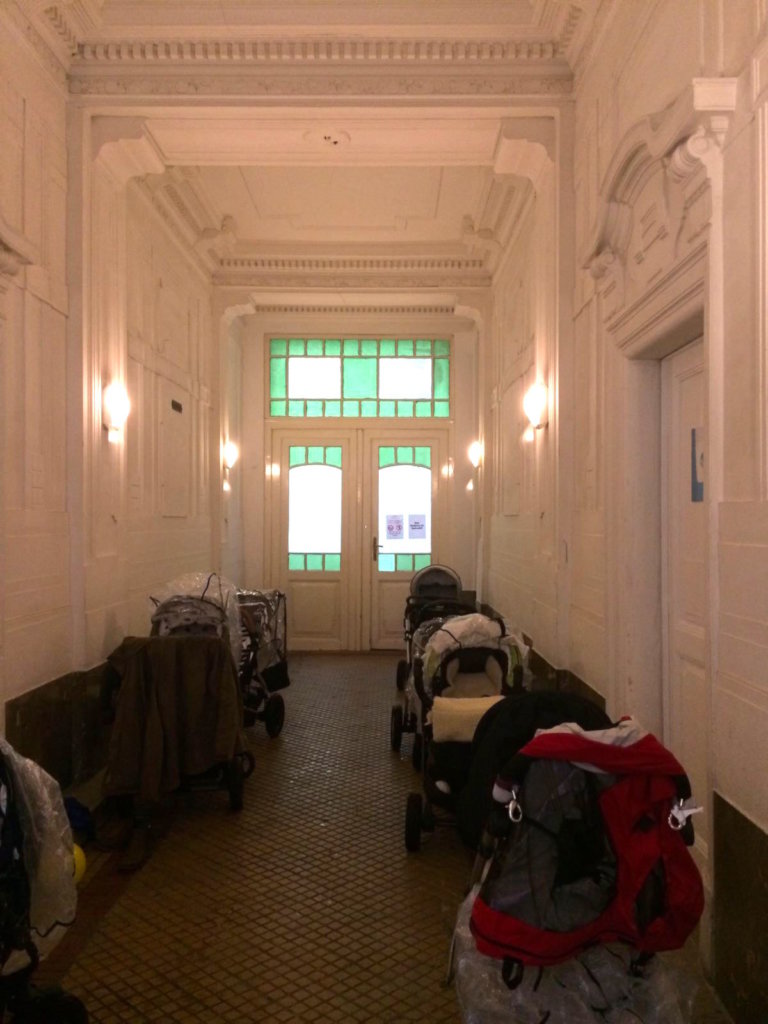 Global Giving Report 4
Fall 2018
kinderhände – children's hands
With the beginning of the summer, we opened our Eltern-Kind-Café (parents-children-café) again in July. Every single café was crowded, so many families took the opportunity to practice their signing and get to know us (picture 1, parking lot ;). It was so much fun! Many children were also at the children's film festival "dotdotdot", where they showed the kinderhände movie "Die Wunderlampe" with an accompanying signing workshop (http://www.dotdotdot.at/programm/1-2-3-wie-zauberei, picture 2)
July and August was the time to renovate the course room, work on new learning material and also for vacation. With new spirit and power we started in September with more parents-children-cafés, a children's book reading in Austrian sign language at the book shop Herder (picture 3) and on-tour-workshops, as for example in cooperation with the main library in Vienna where we offered workshops on 26th of September, the European day of languages.
Today, October 1st , the new semester started with eleven courses and four workshops. It is great to see all our kids again as well as to welcome new faces.
Finally, this week we also had an appearance in the local newspaper! (Picture 4).
We wish everybody a wonderful and colorful fall. Thank you for your generous donations!
Barbara Schuster & Anna Reiter
Pictures
Picture 1: parking lot :)
Picture 2: dotdotdot filmfestival
Picture 3: Reading in Austrian sign language
Picture 4: kinderhände in the newspaper