Project Report

| Apr 15, 2019
Video in Western Sahara - Africa's Last Colony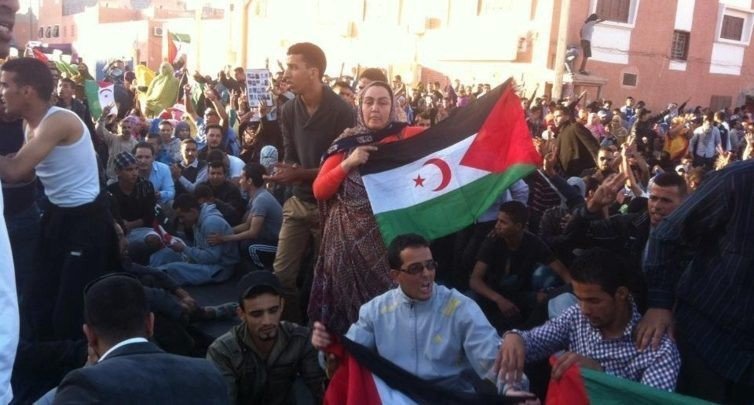 Western Sahara, with a population of over half a million people and 200,000km land mass—the size of South Dakota—is the world's largest non self-governing territory. It is also Africa's last colony, left under Moroccan occupation following the retreat of Spanish colonial power in the 1960s.
The human rights situation is still dire, and This April, the U.N. Security Council will once again consult on the status of its peacekeeping mission in the territory—due to expire at the end of this month—after a 6-month extension was granted in October of 2018. Despite the high levels of censorship, access restrictions, and media blockades over the last few decades, indigenous Sahrawi activists and journalists have harnessed the power of eyewitness footage and mobile phones to provide a rare window into the human rights abuses taking place in Western Sahara. But these brave actions do not come without danger.
Silencing of the Press
Nouzha El-Khalidi, journalist and member of the Sahrwai collective Equipe Media, was prosecuted on March 18th for filming and uploading a video of a peaceful demonstration in the streets of Laayoune, the capital of Western Sahara. She was arrested while her video showed the moment of police chasing her. She was subsequently beaten, arrested and had her mobile phone confiscated.
She was charged with "impersonating an illegal profession" as part of a plan by Morocco to silence journalists who are seen as key to breaking the Moroccan media blockade.
"We are trying to highlight human rights violations in Western Sahara, which puts our safety at risk," Khalidi said. "We are subject to arrest and torture. Our families are under pressure and threats. The only crime I have committed is that I have filmed the violence of the Moroccan police against peaceful Sahrawis and therefore I am likely to be arrested for months or years. But there is no way to break the media embargo imposed by Morocco. "
In recent years, the number of Saharawi journalists who photograph and share their footage has increased because of abuses by the Moroccan police. Morocco's response was to increase the number of arbitrary arrests, prison sentences, harassment and physical attacks against them .
Al-Khalidi was arrested last December while directly broadcasting a demonstration on social networking sites. In August, when she was covering a demonstration for Sahrawi women, Moroccan police confiscated her camera and detained her at a police station for a night. During her detainment she was interrogated and subjected to ill-treatment but was released without charge.
Morocco is one of the most difficult areas for media workers, with increased arrests of journalists during demonstrations, the trial of Saharan journalists and the deportation of foreign journalists.
WITNESS supports Sahrawi activists
In April of 2016 WITNESS began working with Sahrawi activists, journalists and technologists to curate and verify 111 eyewitness human rights videos. These videos included footage of protests and testimonies from international observers or from witnesses, victims, and survivors of human rights abuses.
Read our 1-year report on the methodology and curation of these videos at WITNESS Media Lab. We stand with the brave activists who fight for freedom of expression and the protection of human rights in Western Sahara. For more resources, visit our free library to find guidance on verification and curation of human rights video.
Links: