Project Report

| Aug 30, 2018
Using Video to Protect the Environment in Mexico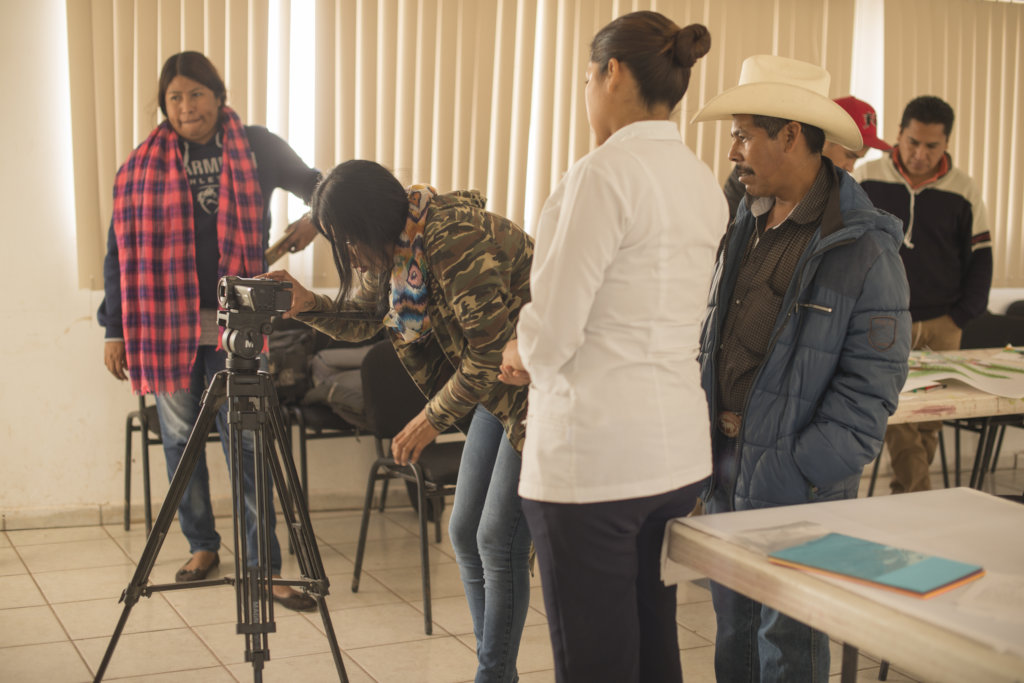 In the state of Sonora, north of Mexico, the Sonoran government is insisting on building a gas pipeline despite strong opposition from the Yaqui people, an indigenous tribe that has been living in the state for centuries. Although the community has a court ruling in its favor, the company behind the megaproject is hellbent to impose the construction of the pipeline by resorting to violence and forced imprisonment.
Despite being exposed to harsh conditions of slavery, military attacks, and forced exile, the marginalized Yaqui people are resiliently fighting by using video to express their commitment and conviction to preserve their land and the environment.
Earlier this year, WITNESS teamed up with InsightShare, a community development organization to conduct a workshop on how to use video to defend their land. We trained local activists from the Yaqui community on the basic aspects of video advocacy production, preservation, and how to create independent video advocacy campaigns to mobilize key stakeholders in the public.
The videos that participants of the workshop produced highlighted the protests that are taking place in Sonora in opposition to the construction of the pipeline, along with shots of the land, and encounters with law enforcement officials.
As we witness similar levels of abuse of power and injustice in other parts of the world, such as against the Rohingya people in Burma, we believe that it is critical that human rights advocates and organizations continue to educate people on how to use video for change and see through that it creates a lasting impact.
Justice in Sonora is yet to prevail. People are still unjustly being imprisoned just for expressing their views against the construction of the pipeline. We must continue to keep fighting and advocating for them. The fight isn't over.
We are grateful for your support which enables us to bring innovative resources and guidance to communities like the Yaqui people. We hope that you will continue to support us to win the fight against injustice and abuse.
Links: