Project Report

| Jun 15, 2021
Closing a different school year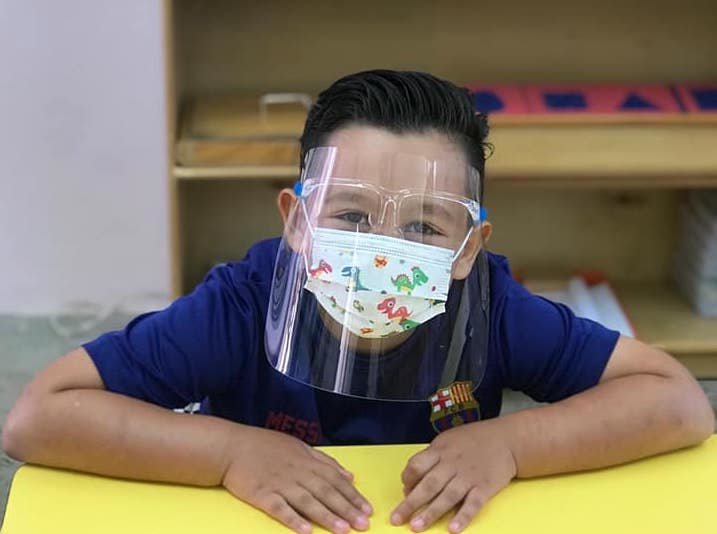 The school year has come to an end in Puerto Rico.
From a safe distance or online meetings, the students and teacher guides in the Montessori public schools have celebrated the end of a semester where they continued to learn and grow, despite all the challenges. The Montessori Public Project also celebrates some miracles that have happened during the last months.
Before the semester ended, some of the Montessori public schools obtained the authorization to receive students in their classrooms. Even though this face-to-face interaction didn't last long, it was enough to prove that children are ready and happy to return to school safely.
Also, six communities around the Island are either expanding or creating new Montessori environments in nearby schools previously closed. These communities have come together to provide an excellent education for their children and it is expected that by the incoming fall semester, at least three of them will be ready to serve.
Thanks to technology, Instituto Nueva Escuela (INE) has served the community with workshops, forums, and other types of support. As an example, in our Casa Familiar program, 126 families participated in support groups.
As an organization, INE was recognized by Puerto Rico's Chamber of Commerce with the 2021 Zenit prize. Received the Felisa Rincón de Gautier medal for Public Service and was honored by the Federal Department of Justice as a "successful program" for its Casa Familiar project.
As this semester comes to an end, we look forward to the future where hopefully all children can return to school and leave all the struggle the pandemic has brought in the past.
From INE, we continue to work tirelessly to serve these communities in their pursuit of a better public school for their children and youth.
Links: