Project Report

| Sep 4, 2023
Fostering Community Bonding Through Library Field Day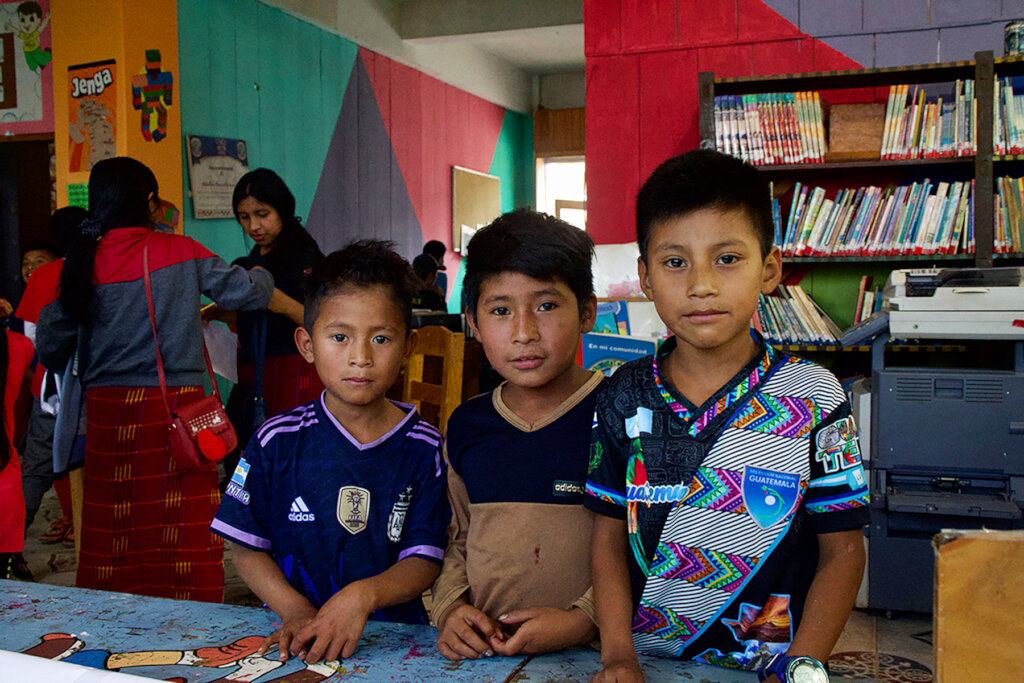 With a deep understanding of the value of cultivating young minds and physical well-being alike, our dedicated staff at our Saber Sin Límites (Limitless Knowledge) Community Library takes joy in organizing a variety of engaging group activities and events for our thriving community of nearly 500 library members. Among these activities are our highly anticipated field days, where we step outside our library's walls and move from academics to focus on the physical and social growth of our young library members while emphasizing the importance of community bonding.
Field days are a celebration of children's hard work in the library. On these fun-filled days, we recognize and reward their dedication to learning, showing that effort and commitment lead to enjoyable outcomes. This sense of achievement bolsters their self-esteem and motivates them to persist in educational activities with enthusiasm. Additionally, through field days, we actively promote gender equality by providing equal opportunities for girls and boys to participate in sports and games. With this inclusive approach, we break down stereotypes and empower all children to explore their interests and talents.
Last month, our library team held a successful Field Day at a local indoor soccer field. Here, we share the insights gained from this gathering:


Fostering Community Bonds:
Beyond being repositories of knowledge, libraries serve as gathering spaces where friendships can flourish. Events like field day provide a unique opportunity for children of all ages and backgrounds to come together, form teams, and engage in activities and friendly competition. This camaraderie cultivates a sense of belonging and inclusion among attendees, creating lasting memories and connections that extend beyond the library premises.


Promoting Physical Movement and Holistic Development:
Opportunities for physical movement in a safe and enriching environment can be hard to find but are essential for promoting overall health and well-being. Engaging in active play, such as a game of soccer, enhances cardiovascular health, motor skills, coordination, and muscle development. It also induces the release of endorphins, alleviating stress and nurturing mental health. By choosing an indoor soccer field as the setting for field day, we not only provided an avenue for releasing pent-up energy but also encouraged children to be active participants, fostering an appreciation for physical activity that can translate into lifelong habits. The smiles and laughter observed throughout the day were evidence of this positive impact!


Cultivating Essential Life Skills:
Field day goes beyond just a day of recreational play; it serves as a powerful platform for cultivating essential life skills such as teamwork, collaboration, problem-solving, and leadership. Within this framework, team sports like soccer transform into immersive classrooms that adeptly instruct participants in working together strategically, fostering an understanding of both individual strengths and collective dynamics. As they maneuver on the field, children learn the art of cooperation, refine their communication prowess, and embrace leadership roles whenever the situation demands. These lessons transcend the soccer field to impact their approach to challenges and collaborations in other areas of their lives.
At Limitless Horizons Ixil, we view our Saber Sin Límites (Limitless Knowledge) Community Library as a hub for cultivating not only knowledge but also a thriving community where girls feel empowered to pursue their passions and dreams! Our goal is to help build values of teamwork, inclusion, and physical well-being in the community's future leaders! This redefines the role of the library, making it a catalyst for holistic development and social cohesion within our served community.