Project Report

| Jul 19, 2021
Mitigating Human-Otter conflict in Bhubaneshwar.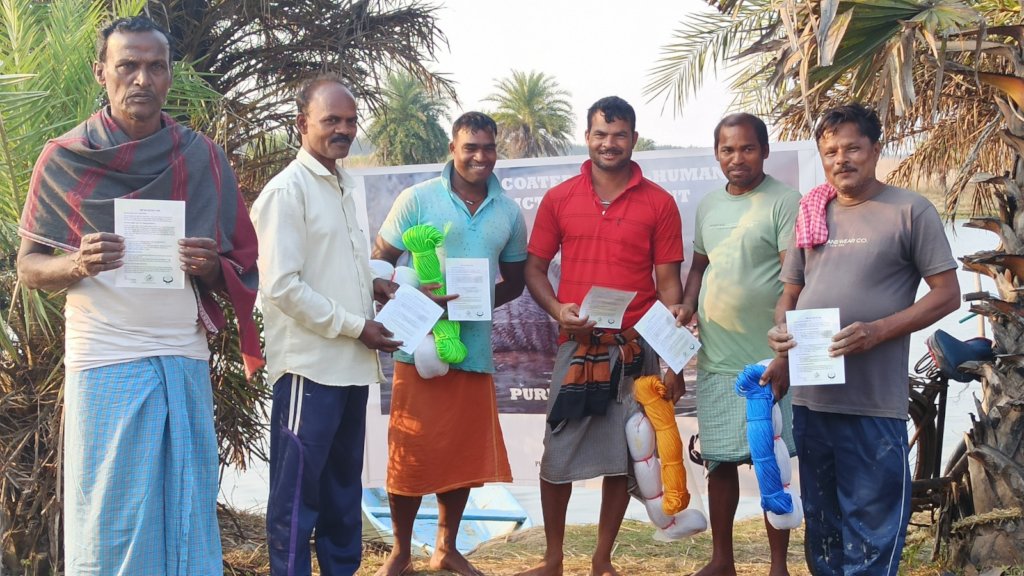 Dear donor,
Hope you have been keeping well.
With this email, we are sharing with you the updates for our project titled "Stop the hunting of wildlife in India". Thank you so much for your generous donation to the project.
Smooth-coated otters are subjected to pesticide contamination, illegal domestication, retaliatory killings and snare traps due to conflicts with humans, especially along the Nuanai River. A Rapid Action Project by WTI was sanctioned to Earth crusaders organisation to conduct surveys as well as awareness programmes to sensitize people on how to treat this aquatic species.
Apart from the several surveys conducted by our team through questionnaires and camera trapping, the team depended upon the information being provided by the locals to trace otters and identify several threats towards them. They were able to locate conflict-prone areas to assess threats with the support received from the locals. Rapport building with the fishermen community helped the team in human-Otter conflict mitigation segment under which five affected fishermen were compensated with new fishing nets. Activities like awareness campaigns in the community centres and wall painting (2 paintings) were possible due to their cooperation. Along with the Forest Department the team conducted anti-snare walks in the field sites and 6 snares were seized. The team conducted sensitization campaigns (1 for the Forest department, 2 for the community, and 18 institutional sensitisation) for a total of sixty people in schools, colleges and community centres. Issues such as retaliatory killing, snaring, pollution and myths about the species were being addressed during these campaigns.
To investigate the poisoning of otters in retaliation observed in a particular site, the team managed to test water samples and confirmed pesticide contamination. Sensitization programmes involved spreading the word of the harmful effects of pesticides and the Forest Department was notified of this threat.
This project was the need of the hour as major habitat destruction had taken place because of the severe cyclonic storm FANI resulting on a rise of Otter-human conflicts. This RAP has thus created a baseline for long term interventions in the landscape.
That's all for the update under the project. We'll get back to you with more updates soon. Till then, take care.
Warm regards,
Team WTI