Project Report

| Dec 13, 2022
Preventing large-scale hunting of migratory birds in West Bengal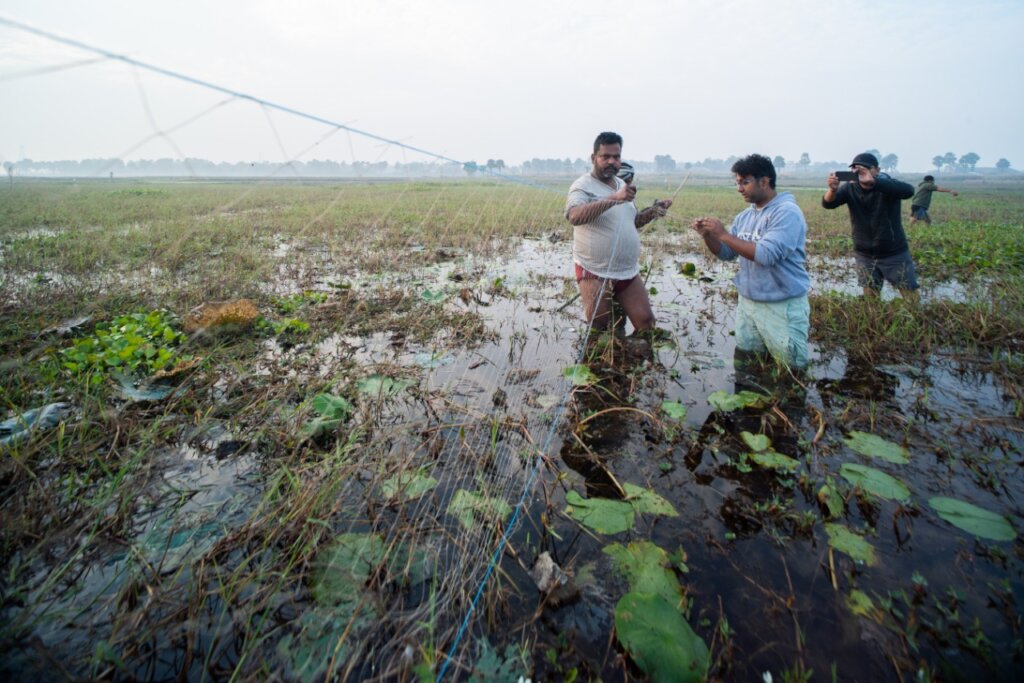 Hello and greetings from Wildlife Trust of India!
Hope you are doing great.
With this email, we are sharing the updates for our project titled 'Stop the hunting of Wildlife in India'. We are so honoured and grateful for your support as you chose to donate for the project among so many wonderful causes out there. This means a lot to us. Thank you so much for believing in our work.
Today's updates are from three regions - Malda, Birbhum and Murshidabad - in West Bengal.
Tribal communities of West Bengal organise "hunting festivals" between January and June in which nearly 40,000 – 60,000 hunters participate annually. they organize "hunting festivals".
Previously in 2019, with the help of a Rapid Action Project, our on-ground partner monitored two districts - Howrah and East Medinipur – for wildlife hunting. Based on the inputs from the survey, the railway authorities and police intercepted nearly 600 hunters with arms and 34 people were arrested. Further, with inputs from local communities of the two districts, hunting festival dates and locations were recorded. Based on this an 'anti-hunting calendar' was prepared for the first time in the region. The data has helped the Forest department authorities in monitoring hunting activities in Howrah, East and West Medinipur districts.

This year, we are replicating the project in Murshidabad, Malda and Birbhum districts to prevent hunting of migratory birds. As per the inputs from an informer network, more than one lakh migratory birds are being hunted in the region using mist nets. The hunted birds include vulnerable species such as Bristled grassbird (Chaetornis striata), Ferruginous duck (Aythya nyroca), Black headed ibis (Threskiornis melanocephalus), Black-tailed godwit (Limosa limosa) and Common pochard (Aythya ferina).
To address the hunting threat to these birds, a volunteer network has been formed who will patrol targeted areas and dismantle the installed nets/traps. So far, the team has successfully removed hunting nets from an 8-km stretch and released 33 live birds. The Forest Department is actively involved to take appropriate legal action against the people engaged in the activity.
Further, consultative meetings with the locals and sensitisation drives were conducted to dissuade hunting. Anti-hunting signboards have also been installed around hunting hotspots. We hope this Rapid Action Project will be successful in reducing hunting of migratory birds in Murshidabad and adjoining areas.
Warm regards,
Team WTI