Project Report

| Aug 14, 2023
What's next after West Medinapur district success?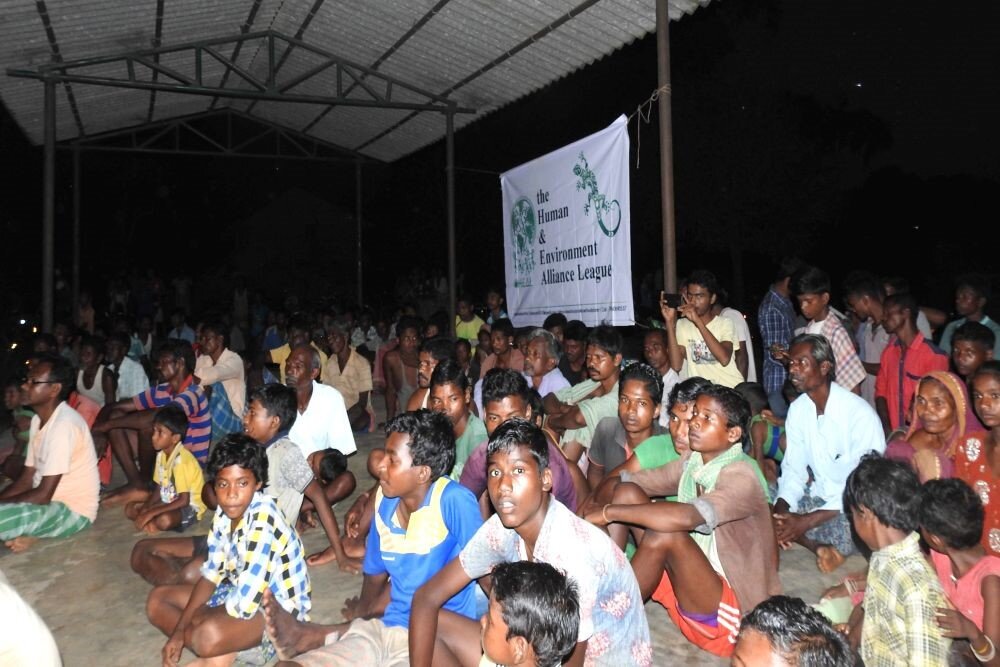 Greetings from Wildlife Trust of India!
We hope this email finds you in good health and high spirits.
With this email, we share with you the updates on our project 'Stop the Hunting of Wildlife in India'. We would also like to express our heartfelt appreciation for your generous donation to the project. Your support means the world to us and will make a significant impact in our efforts to protect wildlife and its habitat across India.
Your support for us goes beyond the financial contribution – it is a powerful statement of your trust in the work we do and a testament to your compassion and dedication to making a difference in wildlife conservation. Thank you for understanding the importance of WTI's work so we can continue to make a positive impact
The updates from the project are as follows –
Ritualistic hunting is a deep-rooted tradition among communities of South West Bengal with thousands of individuals taking part in hunting festivals at the beginning of summer every year. Hundreds of birds, reptiles (snakes, monitor lizards, freshwater turtles), and mammals such as the Indian hare, wild pig, civets, jungle cats, fishing cats, and golden jackals are killed every year in these hunting festivals. A couple of years back, a Royal Bengal Tiger was also not spared and killed by the hunters in 'Jhargram' district in West Bengal during the 'Pakhibandh' hunt fest.
Given their scale, hunting festivals can severely impact populations of various legally-protected and endangered species, thereby necessitating immediate intervention.
In 2019, WTI's Rapid Action Project in West Medinapur district of West Bengal helped intercept 600 hunters and arrest 30 hunters caught with bird carcasses.
However, Medinapur was just the tip of the iceberg. There are other districts in the region - Bankura, Purulia and Birbhum – where ritualistic hunting is still rampant and unchecked. To counter this, a Rapid Action Project has been launched in these areas with a preventative approach to address the issue of hunting before the next season, when we hope to attain similar impact as in the West Medinapur district.
The team is planning community surveys to gather information on hunting dates and locations in the three districts. They have started communicating with a few village elders in these areas for their support to influence the community to stop hunting. We are also sensitizing and engaging with local youth and plan to compensate the most involved individuals once the project ends. The data gathered on hunting will be used to prepare an action plan to prevent hunting next season (March-May 2024) in collaboration with the forest department, police, and other local authorities.
That's all for today. We'll be back soon with more updates on the project. Till then, take care!
Wishing you continued success and happiness!
Warm regards,
Team WTI