Project Report

| Jul 30, 2018
Grazie mille for Italian solidarity!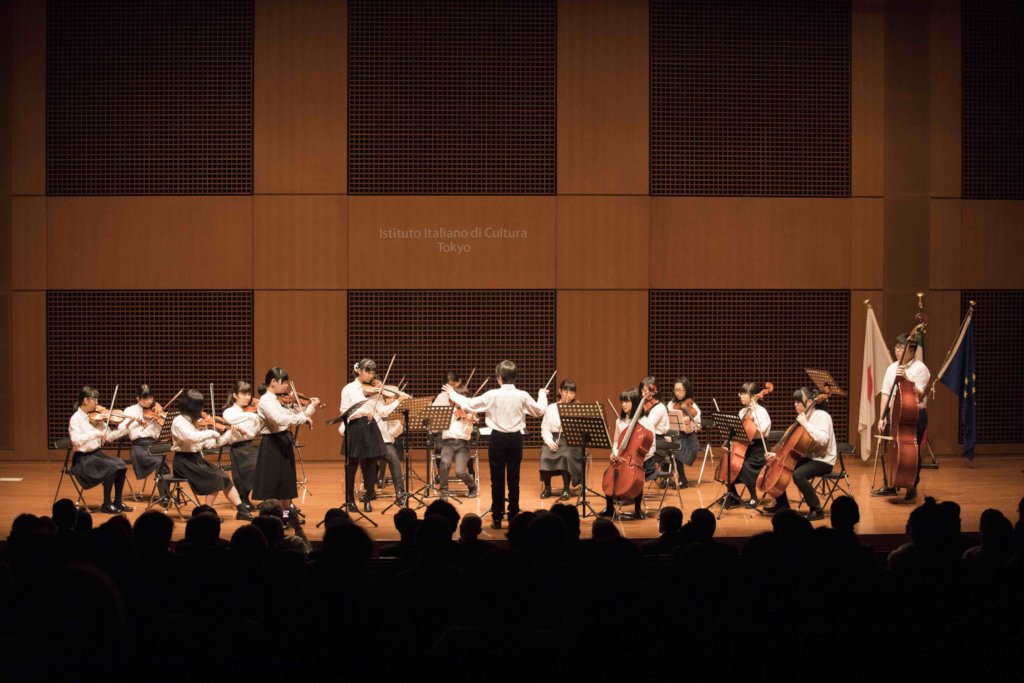 On April 5, 2018, members of Soma Children's Orchestra held a mini-concert at the Italian Cultural Institute. "Italy" reminds us that the Cremona International Violin making School donated four violins and one viola to this orchestra. Furthermore, we have continuously received warm support from diplomats of the Embassy of Italy, Tokyo.
Giorgio Starace, the ambassador of Italy to Japan, greeted at the beginning of the concert. He told it was great pleasure to have a special opportunity like this. Even though many foreign people in Tokyo evacuated from Japan all at once soon after the Great East Japan Earthquake (2011), the Embassy of Italy kept its usual operation all the time. Since Italy is well known for earthquakes and has recovered from many disasters just as Japan, they have a strong sympathy for Japan. Mr. Starace gave each member of the orchestra a "friendship badge" which shows the national flags of Italy and Japan with a wish of long lasting our friendship.
The program consisted of Corelli's Concerto Grosso No.4 in D major, Vivaldi's "L'estro Armonico" No. 6 in A minor and 2nd movement from Rossini's Sonata for Strings No. 6 in D major. All the composes are Italian. Children's gracious music resonated the audience.
At the reception after the concert, some members asked an embassy staff why the land of Italy looks like a boot. Then he answered that it is because Italian people love football very much and the Sicily island at the foot of Italy has a shape of the ball all as they hope. The children were happy with his very humorous reply. In addition, they had an opportunity to interact with Her Imperial Highness Princess Takamado, a strong supporter for El Sistema Japan, who generously attended this concert.
Grazie mille! We deeply appreciate the Embassy of Italy and the Italian Cultural Institute to make such a wonderful opportunity to interact with all of them. May our friendship last forever.
We also highly appreciate continuous support given by our global giving partenrs - thank you!